Editor's Note: The handling model was changed between the time we tested this pre-release version and the finished game. As a result, our comments on the way the cars drive isn't representative of the version you could buy in the shops.
I have to admit, I didn't really know what to expect of Need For Speed Shift. We've seen so many versions of the franchise, and while some have been great fun, several of the more recent iterations have been well below par and certainly not realistic.
So, the claims that this could be the most realistic racing simulator on the Xbox 360 and PS3 appeared to be a little far fetched, and indeed the screen shots too appeared to be misleading, Could it really be that good? The general consensus on seeing those first shots (including my own) was that these would end up being bullshots, a term commonly used when publishers reveal target renders of games that often fall well short of the mark.
This was later followed by an early teaser video which, although looking good, simply showed lots of cars crashing. Which is great, if you're demonstrating Burnout. but for a realistic racer we really want to see some clean racing. However, despite my personal misgivings, this early pre-alpha code of the game not only impressed, but it pretty much blew me away. S
lightly Mad Studios has apparently been developing the in-game engine for over two years, and in January this year, it purchased Blimey Games, another racing studio with an impressive racing game pedigree. Combine the two and you have a formidable racing development team, so it comes as almost no surprise to see their work has reached this level of quality.
However, taking on the Need For Speed name comes with mixed connotations and it was this that planted the seeds of doubt in my mind.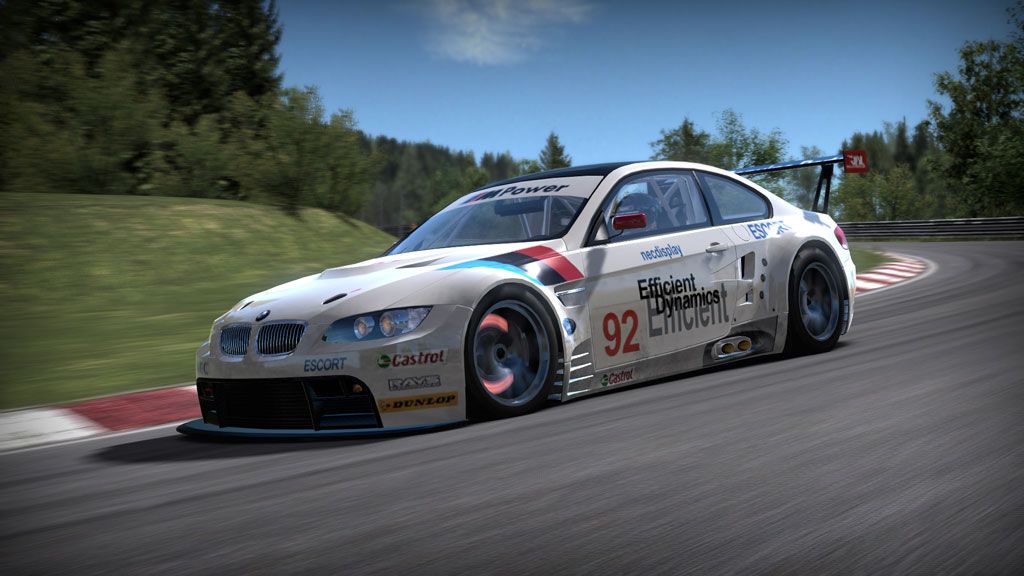 First shots of the BMW M3 GT2 in action. Anyone wanna guess the track?
On display were two circuits: a fictional Japanese street track, based around real locations in Tokyo and Brands Hatch. Kicking of, I got my hands dirty behind the wheel of a Porsche round the tight Tokyo streets, using the in-car view. Turn 1 was find and dandy…but then I smacked a bunch of tyres on Turn 2. Wow, the car understeered!
But that's not all – I felt depth in the handling system from the off. The car didn't just under steer: the suspension went down and I lost rear traction. Basically, the car did what it was supposed to do, even if the racing line system didn't!
Taking Turns 3 and 4, now knowing what to expect and braking hard into the tunnel, I really had to scrub off some speed. There was a little hint of a wall ride on the exit, but it certainly didn't give me an advantage. Blasting back into the daylight on a tight right-hander, giving the car some opposite lock in an attempt to maintain good traction, I was really feeling this, having genuine fun, and with graphics that were easily the best of this racing generation.
Working my way to the final turn, I go for an overtake. My rival blocks my path and I have nowhere to go, too committed to pull out. The end result is inevitable: I hit the car in front, I even managed to roll my racer onto its roof. Still, at least it showed the depths of the physics engine.
So, a great first session, and I've just realised that, at this stage, we know very little about the game. So, lets look at some of the key aspects, shall we?
Firstly, we can't really discuss Shift without a mention of the graphics. They leap out at you, screaming quality, but these aren't just functional: they are integral to the game-play. As the car goes faster, so the field of vision extends, thus objects closer to the player (such as the dashboard) go out of focus. Hit the brakes and everything becomes clear, and it's this that provides a wonderful immersion within the in-car view. It's unique and impressive, providing SMS with its goal of giving a racing driver's viewpoint, and it fits in well to the entire experience.
The graphics on the whole are stunning, even at this early stage, with vibrant colours, top notch textures and the use of lighting combining to this a visual treat. However, it's always a shame to see 60fps pushed aside to 30fps, with the excuse of too much on-screen detail.
I have no doubt the detail is affecting this, but the engine did appear solid and strong enough to manage better, so hopefully the drop in frame rate isn't just to meet tight EA deadlines. Either way, combined with the motion blur and myriad of effects, the 30fps will suffice in proving a very convincing driving experience.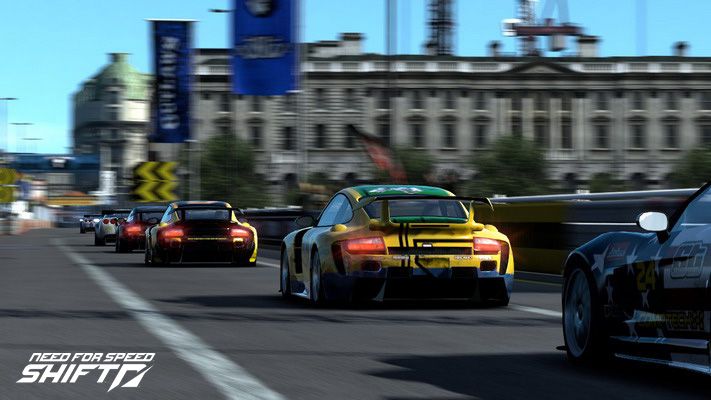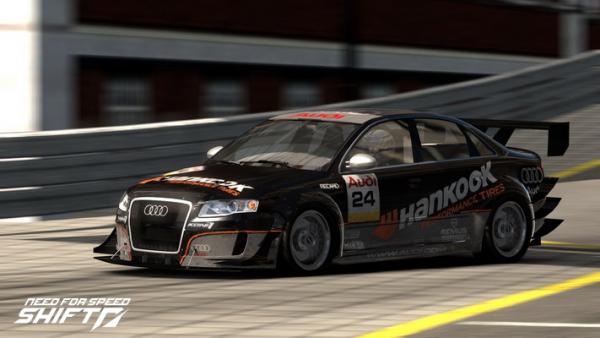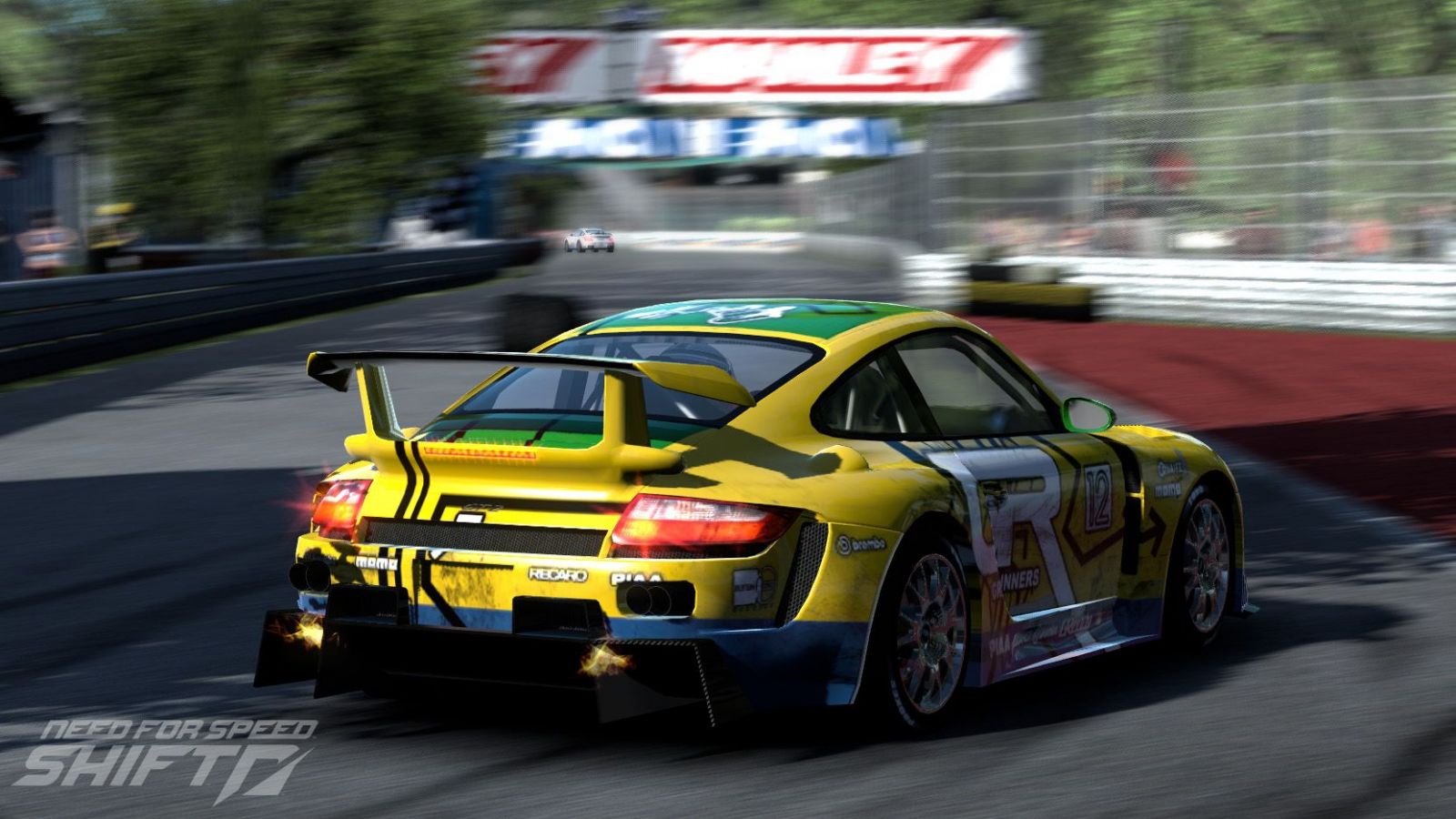 The AI too has been a focus, with the other cars reacting to your driving style: if you're clean , you have nothing to worry about, but get aggressive and you could have a bumpy ride. I wasn't able to really test the AI, but the solidity of other cars was remarkable – they really did covey a convincing presence and weight, all making for a quality racing experience.
But I was also finding it easy to follow other cars closely without making contact, and this gives me optimism for the online play if SMS can get the online coding up to speed. Of course, judging by the complexity of the as yet unnamed in-house engine, I have no doubt of their technical abilities. Menu systems were not implemented on this build, but for pre-alpha code this was very impressive indeed.
EA, though, is remaining tight lipped over the full package, with no confirmation on the full range of tracks or cars outside of the ones we've seen so far. Rumours of the Nurburgring making an appearance have yet to be confirmed yet, but it's VVV Gamers impression that this will make it into the game at some point. O
nline options too are being kept secret, but we will keep our ear to the ground here as online will be all important to the longevity of the title and establishing a long term franchise in the current racing market.
Historically, if EA have struggled at a genre, they've always known which company to collar when it comes to servicing their needs and, in this case, Slightly Mad Studios appears to be right on the money.
We'll have further coverage from EA and Slightly Mad Studios in the coming weeks and VVV Gamer will continue its exhaustive coverage of Shift at every opportunity. In the meantime, take a look our interview with NFS Shift Producer Jesse Abney and watch this space for further updates!