The action arcade racing game Burnout Revenge is now playable on the Xbox One, courtesy of the system's Backwards Compatibility programme.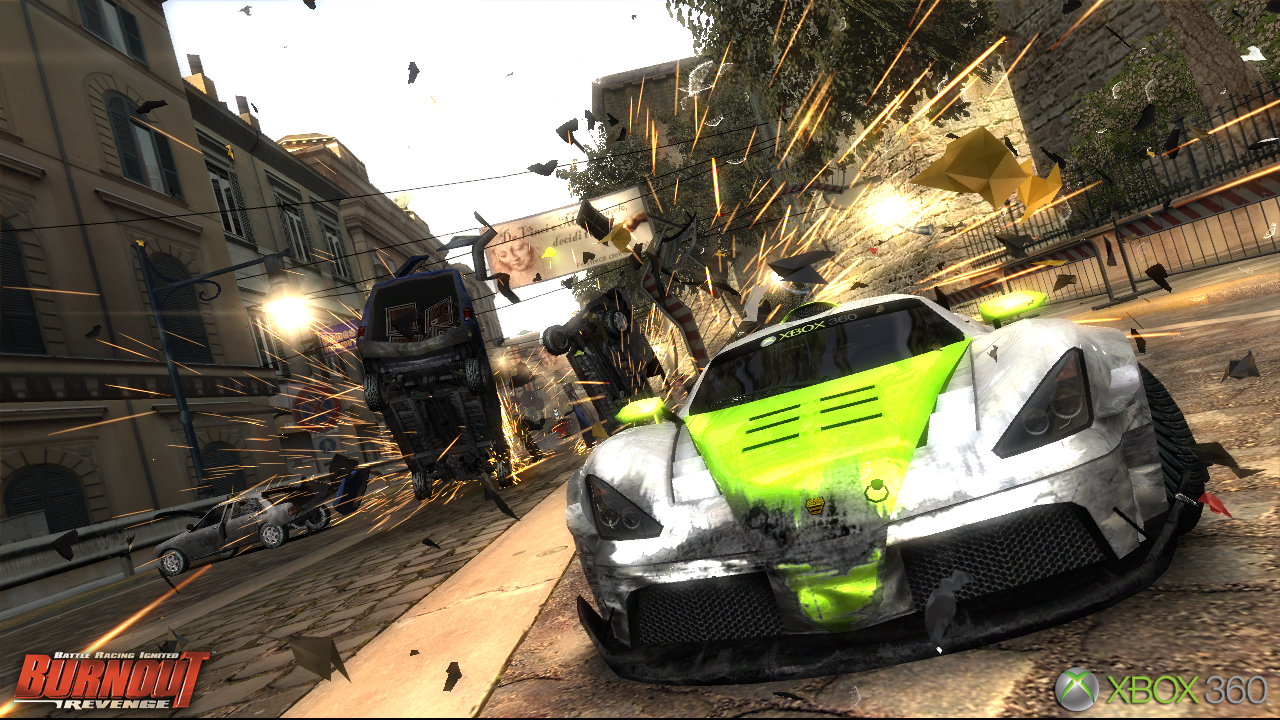 As with the backwards compatible version of Burnout Paradise, this iteration of Burnout Revenge uses the Xbox 360 version of the game – boasting improved fidelity and effects over the original Xbox release.
Unlike some other backwards compatible games, Burnout Revenge doesn't feature any resolution or performance enhancements on any Xbox One console type. However, Burnout Revenge should run on all Xbox One variants identically to the Xbox 360 version – complete with the game's framerate of 60 frames per second.
As servers are no longer active for Burnout Revenge, it is now impossible to experience the online portions of the game. The seven DLC cars released for Burnout Revenge on the Xbox 360, though, can be downloaded for free from the Xbox marketplace.
Burnout Revenge is currently retailing in the UK on the Xbox marketplace for £9.99. Players who purchased the digital Xbox 360 version of the game will be able to download the title from the aforementioned storefront, whereas those who own a physical copy can prompt the download by inserting the disc into the disc drive.