Last month we stumbled upon the Virtua Racing inspired polygonal racer Racing Apex and now the game has made an appearance on Steam's Greenlight programme as well as on the crowdfunding site Kickstarter.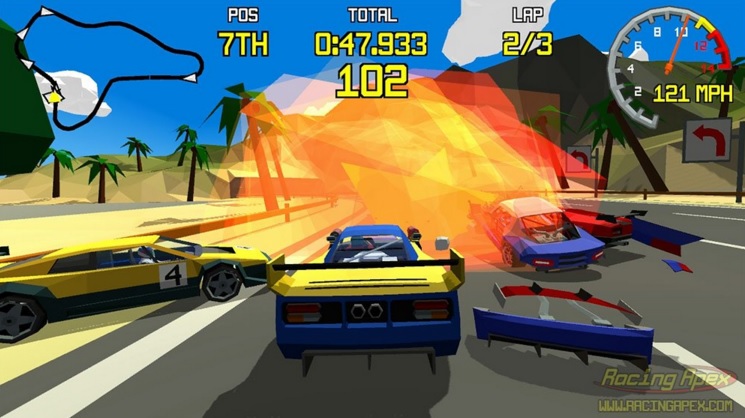 Developer Lucky Mountain Games are aiming to raise £35,000 with their Kickstarter campaign and have so far reached close to £3,000 with 23 days remaining. Racing Apex is an interesting mix of 80's/90's graphics with combat elements. The vibrant arcade racer features 30 cars and 16 circuits to race on.
One of the main highlights of Racing Apex lies within in customisation system which along with the ability to swap out wheels, bumpers, bonnets, side skirts, spoilers, exhausts and internal parts, it also grants you the option to perform full conversion modifications.
Lucky Mountain Games have stated that even if the Kickstarter campaign is unsuccessful development will continue on the game although it will have to be done in between other projects thus lengthening its development time.
Support TeamVVV on Patreon: www.patreon.com/TeamVVV.