Given we're used to annoucing something regarding Project CARS on a regular basis, it's been quite surprising on our part that there haven't been noteworthy news pieces to deal with Slightly Mad Studios' upcoming sim title for a while.
However, the train of WMD branded press releases may be back on track now, as we've just heard that SMS has acquired the rights to include three models from the now-resurgent British sports car company Ginetta in the game.
These new entries into the title will play a part in the game's career mode, with the three cars all being available in the player's rise up the ranks from the entry-level events right up to high-profile races in the GT3 series.
We've done a quick summary of each car that'll eventually turn up in the development beta, so you'll know what to expect once you get the chance to experience it on the in-game tracks.
Ginetta G40 Junior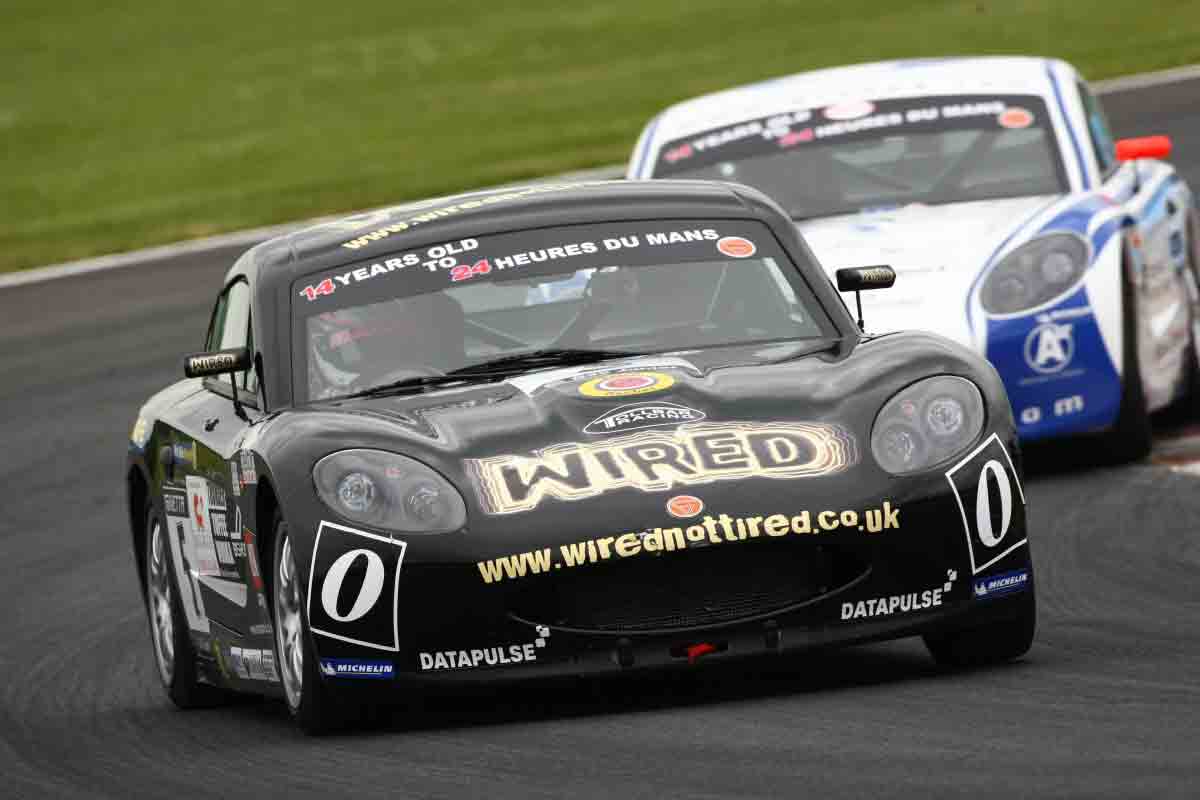 But don't let its affiliation with people who can't even legally learn how to drive a car in the UK lull you into believing it's a mere 'toy'. Yes, it has a 1.8 Ford Zetec engine with 'only' 100hp, but it weighs considerably less than a metric ton and abides to official FIA regulations.
Also, if the reviews of the road car that's based on the G40 Junior are anything to go by at least, it should also be a hoot to drive. Who said going basic meant you weren't allowed to have any fun behind the wheel?
Ginetta G50 GT4

For starters, the diddy little four-banger has now been replaced with a 300hp 3.5 V6, whilst the other noteworthy gubbins under the skin are a sequential gearbox from Hewland, adjustable dampers and even a race-ready data logging system.
If it all sounds like race winning stuff, that's because it is. Since its debut in 2008, a G50 ended up winning the GT4 European Cup the following year, and to this day has remained undefeated in the British GT Championship. Which should give all the other tin-top GT4 racers in the finished game something to worry about…
Ginetta G55

There are also a few technical goodies that, hopefully, may find their way implemented into the car setup phase (if the final game has that facility). Not only does it come with the usual adjustable damping and suspension components, but the brake bias can be manually adjusted whilst you're inside the car.
Overall, we're seriously looking forward to trying out this G55, and unless track monsters like the Porsche 911 and Mercedes SLS variants are also included in the finished build, we wouldn't discount it from dominating Project CARS's GT3 events.
As always, these new cars will be added one-by-one in future builds of the pre-release beta, and the paying 'WMD' members will be rewarded for their investment by being the first people oustside of SMS to try them out.
To keep track of the development process of Project CARS, be sure to have a browse around the official WMD website.