It's amazing to think it has been almost one year now since the announcement of the official Isle of Man TT game from Kylotonn Games with not as much as a screenshot to tide us over, well, that is until now.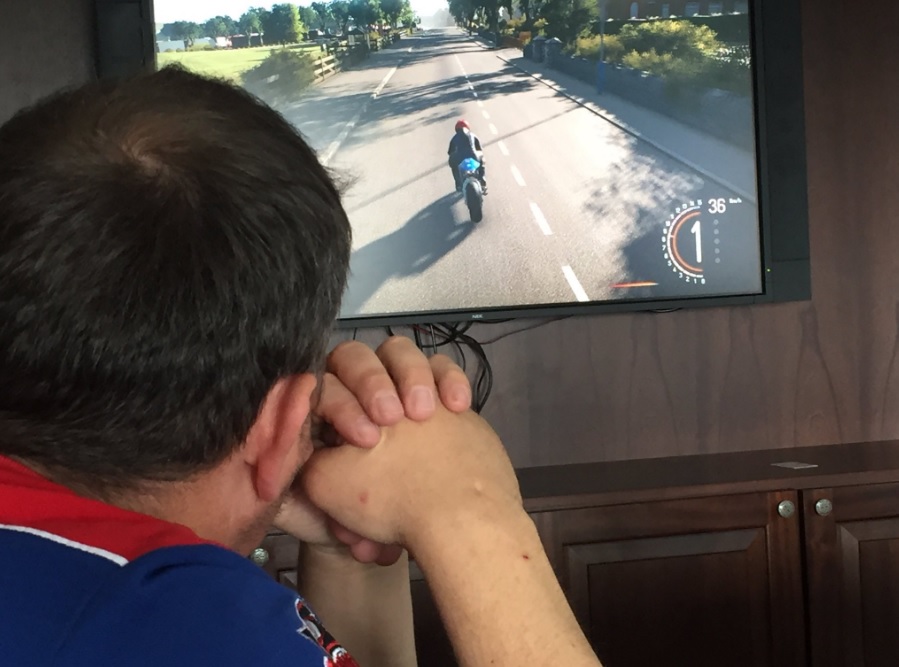 Bike journalist Nick Soye was lucky enough to get a hands-on with the title (along with a certain TT winning rider called John McGuinness among others) and has posted a couple of images which give us a tantalising glimpse of the road-based bike racer. Another interesting thing to note is that Soye mentions a possible October release although it's best to take that with a pinch of salt until we hear anything concrete.
Creating an official TT game is certainly no easy feat as there is a small matter of mapping the famous 37¾ mile mountain course. As expected, TT Isle of Man: Ride on the Edge will feature many of the leading teams and riders, with many well-known team liveries and bike manufacturers included.
The Isle of Man TT race dates back to 1907 and is one of the most deadliest forms of racing there is. So deadly is the sport, that you are pretty much guaranteed deaths on a yearly basis which is a very chilling thought and needless to say, these guys have very large dangling body parts to compete in the face of such obvious danger.
We can expect TT Isle of Man: Ride on the Edge to release for the Xbox One, PC and PlayStation 4 at some point this year.