It's no secret that Alan detests drifting. Me on the other hand? I can't get enough of it. You can see why some racing purists are opposed to it, writing it off as delinquent drivers simply showing off. Ken Block may make the art of keeping a car sideways whilst making the tyres beg for mercy all look so easy, but it requires incredible car control.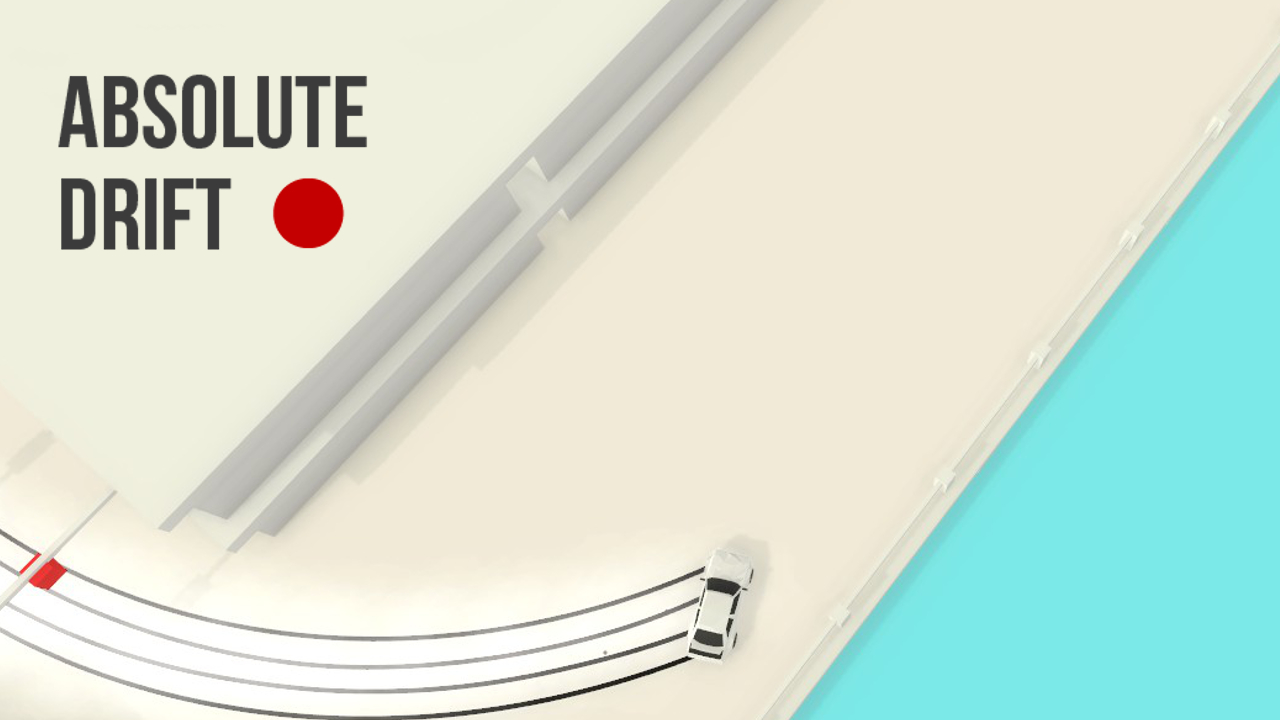 When done right, I've always found drifting in racing games to be a fun and a therapeutic distraction from tiring track racing. I've spent more hours than I care to admit trying to beat my high score in Gran Turismo's drift modes, so the prospect of a dedicated drifting game is instantly appealing. Enter Absolute Drift, an indie PC game developed by one-man studio Funselektor Labs that's sliding onto Steam this week.
Initially inspired by Ken Block's popular Gymkhana series, Absolute Drift is the work of indie developer Dune Casu who has been developing the game for the past year after releasing an early prototype. Played from an isometric viewpoint, you simply have to execute and hold drifts for as long as possible across a series of challenging courses littered with obstacles, racking up points as you go. It sounds simple, but it's a classic case of easy to learn but hard to master. Warning: it's very addictive.
I particularly like the Mirrors Edge-esque art style: the combination of the white surface and black tyre trails create the illusion of drawing on a canvas.
Three modes will be included to add some variation to the art of driving sideways Driftkhana, Drifting, and Mountain Drifting.
https://youtube.com/watch?v=i2Ky4Zxr6IA%3Frel%3D0
The project has clearly been intensive for the lone developer, who likens the experience to an exhaustive bike trip: "It has been in development for over a year and it's been one of the hardest and most rewarding things I've done so far," he said. "It's on par with the journey I did in 2013 where I rode my bike solo from Vancouver, Canada to Mexico."
VVV community member Dan Corley recently played a beta of Absolute Drift, who called it "a masterpiece of burnt rubber and minimalism." You can read his thoughts here.
Absolute Drift will be sliding onto Steam and Humble Store July 29th.
Support TeamVVV on Patreon: www.patreon.com/teamvvv