When Milestone announced they were retiring from the WRC game series following the release of WRC 4 in 2013, many feared they were abandoning rally games altogether. Turns out they've been working on something much bigger.
This year Milestone is making their rally game with Sébastien Loeb Rally EVO, a new IP from the former WRC developer two years in the making. Sébastien Loeb Rally EVO aims to be the most authentic rally game ever made, making it Milestone's most ambitious game to date. It might as well be a spiritual successor to fan favourite Richard Burns Rally, which is still heralded as one of the best and most realistic rally games of all time – there's a reason why it's still supported by its dedicated online community with yearly updates despite being released over 10 years ago.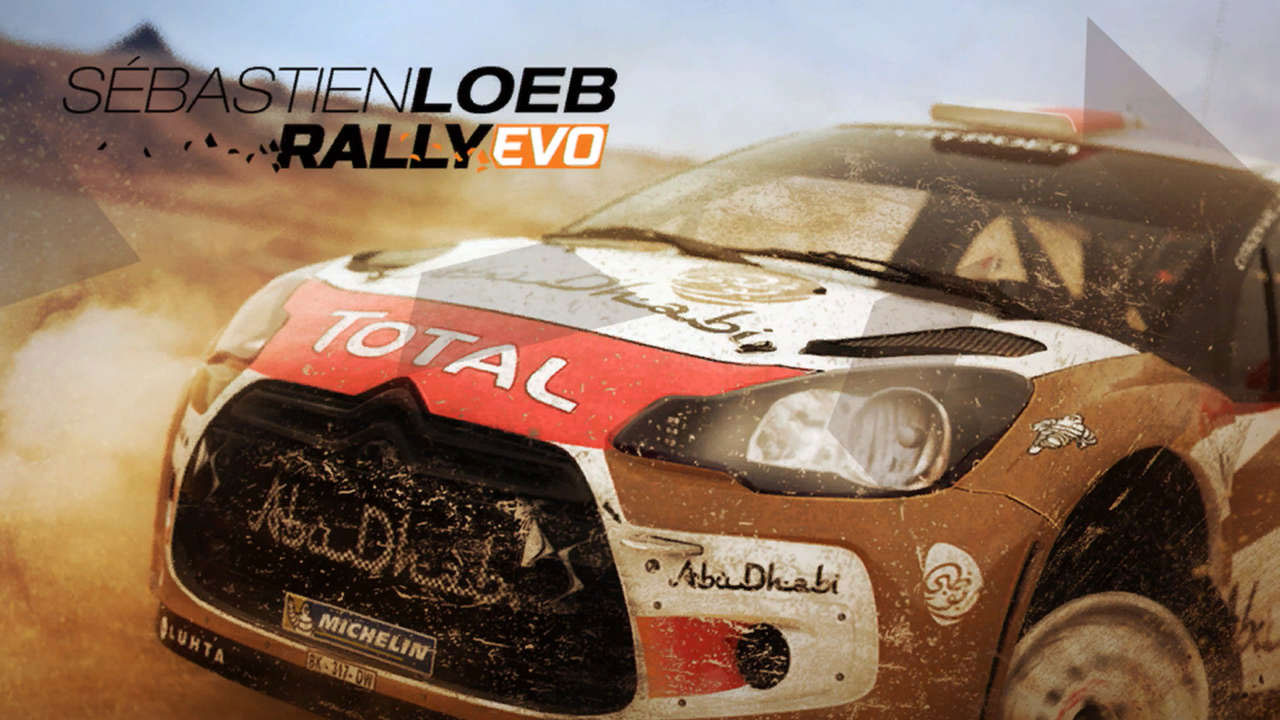 An expanded team and a switch to developing exclusively for current-gen consoles means that Milestone have been able to pour extra resources into the graphics, sound and physics than before – this could finally be the game that puts Milestone in the race against their big budget competitors.
However, Sébastien Loeb Rally EVO faces some stiff competition at a time of resurgence for rally games. Originally scheduled for release last October before slipping to January, by the time Sébastien Loeb Rally EVO powerslides onto the market it will be driving straight into a huge cloud of dust left by Codemasters' own comeback game DiRT Rally and the more recent release of Kylotonn Games' WRC 5. Milestone therefore faces the challenge of making Sébastien Loeb Rally EVO stand out in an increasingly crowded market.
We've been busy putting it through its paces to bring you our final verdict in the coming weeks, but in the meantime here are six reasons why we're excited for Sébastien Loeb EVO and why we think it will deliver on its promise of being the ultimate rally game.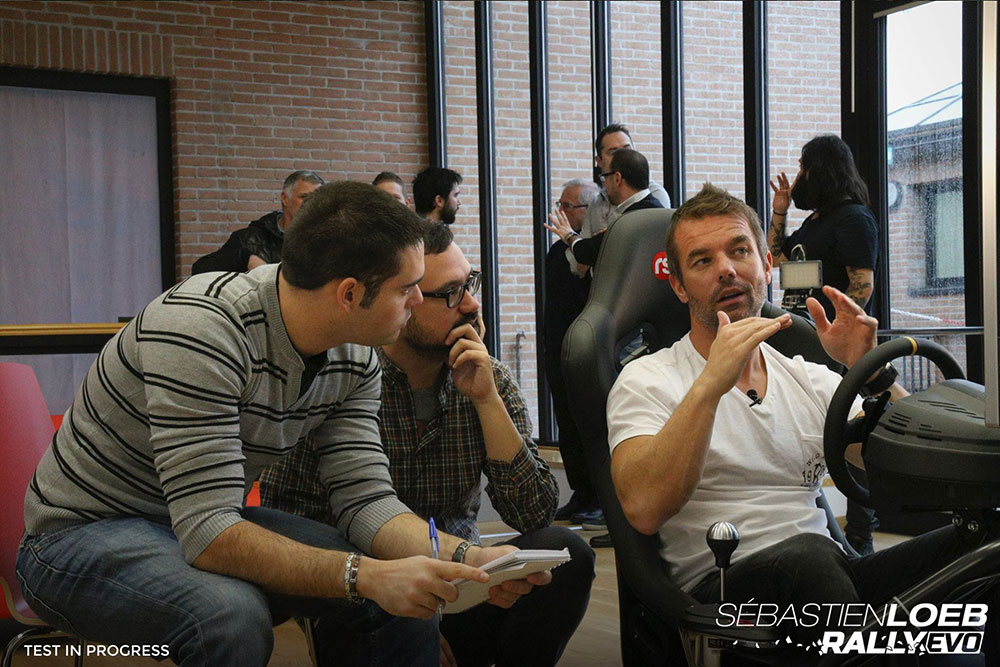 Sébastien Loeb approves
As the name suggests, Milestone worked closely with legendary French rally and racing driver Sébastien Loeb who was actively involved during development, using his first-hand experience to consult Milestone on how to make the car handling and stage designs closely resemble what a real rally driver experiences.
He also appears in-game as your mentor teaching you techniques and helping you rise the ranks in the main career mode, while a separate Sébastien Loeb Experience mode lets you relive the rally legend's career, chronicling his prolific journey starting from his early years as a rookie competing in the Citroën Saxo Trophy series in the late '90s right up to 2013 when he retired from full time WRC competition with nine championship wins to his name.
Real rally stages
Sébastien Loeb Rally EVO features 300km of roads based on real rally stages faithfully recreated with 1:1 accuracy – something not even DiRT Rally can claim.
Using advanced scanning techniques sourced from unique GPS data and videos taken by Sébastien Loeb himself, Milestone have gone to extreme lengths to ensure that every stage is represented in exacting detail – lazily recycled sections found in previous WRC games are now a thing of the past. All assets have been developed from scratch: as photo comparisons have shown, the level of authenticity achieved is astonishing.
Whereas the stage designs in WRC 5 were generously wide and shortlived to accommodate the mass market, Milestone's authentic approach means the stages in Sébastien Loeb Rally EVO are as long, narrow and unforgiving as they are in real life, which was only made possible by the capabilities of current-gen hardware. With obstacles to avoid at every turn, these stages require some serious skill to navigate, so don't be surprised when you inevitably wrap your car around a tree after the first corner.
Sébastien Loeb Rally EVO is relentlessly punishing – just as a proper rally simulation should be.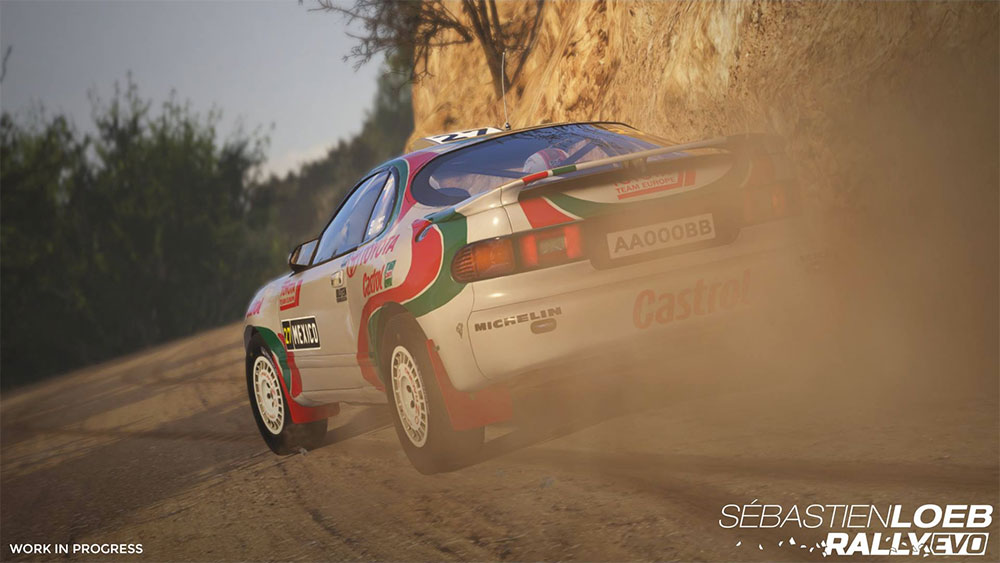 An uncompromising simulation
Part of the difficulty factor of Sébastien Loeb Rally EVO lies in its demanding driving physics, which may come as a shock for anyone who previously played the more forgiving WRC games. "The physics represent the hardest simulation that you can get right now on a console," Milestone's Lead Game Designer Irvin Zonca told us in a recent interview. "You have to understand how to drive the car – it's not just a video game, it's a simulation."
Indeed, coupled with the accurate special stages it's hoped that these elements will combine to make Sébastien Loeb Rally EVO the most realistic rally game on the market: "It's way more on the simulation side than Gran Turismo or Forza Motorsport because we wanted to put realism in all parts of the game. You're driving a car that is totally simulated without any aids at the pro level in a road that is very narrow with a lot of corners because the tracks are the real tracks. We didn't widen corners – everything is as it is in reality."
"We are taking a risk because we're releasing a proper simulation to the market. We hope that all the fans will like it since a lot of people are asking for a simulation."
Never drive alone
I've always thought the WRC games would benefit from a competitive Rallycrosss mode against rival cars – as fun it is to race against the clock in point-to-point stages, things do get a little lonely after a while. Alas, licensing restrictions probably prevented rallycross making it to the WRC games. However, Sébastien Loeb's involvement with other disciplines has allowed Milestone to branch out to a wider audience and represent Rallycross for the first time.
Five real world Rallycross tracks feature in Sébastien Loeb Rally EVO, including the Los Angeles circuit that hosted Sébastien Loeb's victorious X Games Rallycross in 2012. Competing for the first time in Rallycross, Loeb famously put regular Rallycross racer Ken Block to shame, finishing 12 seconds faster. You have to wonder if the two drivers are still on speaking terms after that performance.
It's perhaps unfortunate that Codemasters beat Milestone to it with the release of official FIA World Rallycross Championships content in DiRT Rally after Milestone's announcement, but rallycross doesn't get nearly enough broadcast exposure these days, so the more racing games it features in the better.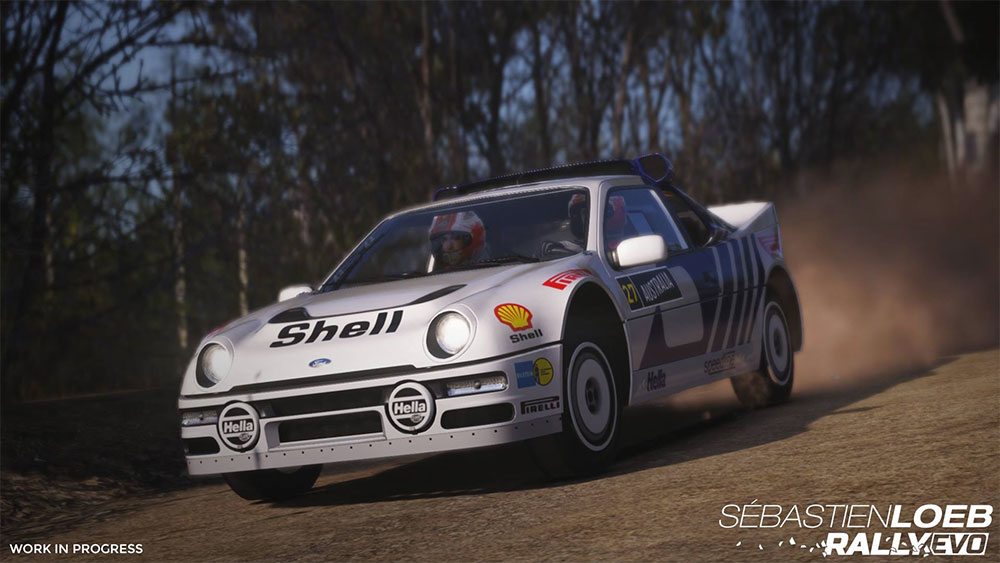 Over 50 classic and contemporary rally cars
Not being tied to the WRC license means that Milestone has had far more freedom when it comes to car selection. As a result, Sébastien Loeb Rally EVO's rally car roster reads like an enthusiast's dream.
Over 50 iconic cars from the past and present are featured across a multitude of car classes, from humble 2WD hot hatches like the Peugeot 106 GtI and Citroen Saxo ideal for beginners, to monstrous Hillclimb powerhouses like the Audi Quattro S1 Pikes Peak and Peugoet 208 T16 capable of over 1000bhp.
Unlike the WRC games, Sebasiten Loeb Rally EVO doesn't just cover this year's season: a whole five decades' worth of rallying is represented, so rally fans from all eras should be able to find their favourites.
Fabled cars such as the Ford Escort RS Cosworth, Mitsubisihi Lancer Evolution VI and Toyota Celica GT-Four dominate the 1990's selection, while the likes of the Ford RS200, Renault 5 Turbo, and Audi Quattro S1 cover the notorious 1980's Group B era – these cars were so ridiculously fast that the class was subsequently banned after a spate of fatal accidents. Going further back in time, you'll find the Alpine A110, Lancia Stratos and Peugeot 504 representing just some of the highlights of rallying from the 1970's.
You'll also get to drive some of the most iconic cars in the history of rallying, from the Morris Mini Cooper that Paddy Hopkirk drove to victory at Monte Carlo in 1964 and the late Colin McRae's Ford Focus that dominated the WRC in the late '90s and early '00s, to Sébastien Loeb's Citroën DS3 adorning the 2003 Record Livery celebrating his achievements. Car customisation is also supported with 20 liveries available.
We think you'll agree, then, that Sébastien Loeb Rally EVO has one of the most complete collections of rally cars ever to grace a game.
Pikes Peak
Sébastien Loeb famously completed the precarious Pikes Peak Hill Climb in a record time of 8 minutes and13.878 seconds in 2003, so it's only right that it makes an appearance in Sebasitien Loeb Rally EVO. Set on a high altitude mountain top and spanning over 12 miles and 156 corners, the complexity of the harrowing hill climb makes it quite literally the tallest challenge a rally driver can face, making it the Nürburgring of hillclimb courses.
Pikes Peak can be tackled in a variety of forms in Sébastien Loeb Rally EVO: you can face the full length circuit in its entirety which has been painstakingly recreated from GPS data, photo and videos making it the most accurate representation of the course in a game to date, or race across a series of shortened versions.
It's worth noting that only the modern-day paved Pikes Peak is available in the standard game, but the special GAME-exclusive Day One Edition lets you relive Pikes Peak from 1988 in all its gravely glory. You'll also get access to the record-setting Peugeot 406 T16 Pikes Peak and Suzuki Escudo Pikes Peak, which can also be bought separately as DLC.
Sébastien Loeb Rally EVO is skidding onto PS4, Xbox One and PC January 29th in Europe and March 15th in North and Latin America. Stick with TeamVVV for more in-depth coverage of Sébastien Loeb Rally EVO.
Like what we do? Support TeamVVV on Patreon: www.patreon.com/teamvvv