Ubisoft's ambitious open world racer The Crew has been delayed on all formats, with a revised release date of December 2nd for PC, PS4 and Xbox One. It was originally scheduled for release on November 11th in North America and November 14th.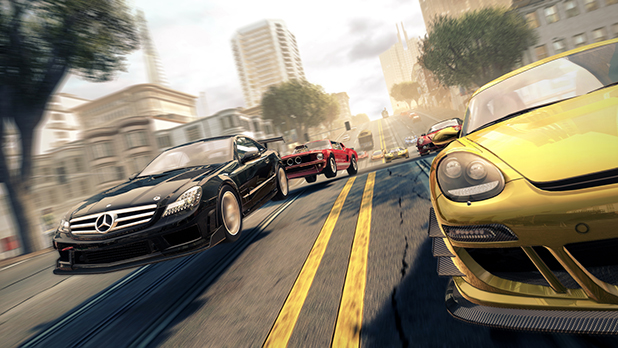 The delay will allow the team to evaluate community feedback from the recent closed betas, and will also make way for another closed console beta sometime in November.
"We received a lot of valuable information from the recent PC and console betas," says Creative Director Julian Gerighty. "We are now scrutinizing all of the player feedback so we can ensure that The Crew delivers the seamless open-world experience that meets everyone's high expectations."
"Our philosophy remains to deliver the best game possible. We're all committed to delivering a revolutionary experience in the driving genre and we can't wait for The Crew to be in the hands of the players." says Julian Gerighty, Creative Director.
Changes already made to The Crew since the betas include the ability to remove the HUD, more realistic collisions and new visual effects.
This isn't the first time The Crew has been delayed. Originally we were planning our US road trips to start by March 2014, before it was delayed until mid 2014. Still, what's a few more weeks if we get a better, more polished game at the end? Moving The Crew to December also eases the current congestion of racing games, as Project CARS races off the line in November along with DriveClub this week and F1 2014 later this month.
//www.youtube.com/embed/7YzWkNIZHCs?rel=0
You can read our hands-on with The Crew here.