It's safe to assume that quite a few people around the world know who Eric Clapton is. After all, he is one of the most iconic and legendary rock musicians of all time, having penned the lyrics and riffs for classic anthems such as 'Layla' and 'Wonderful Tonight'.
However, not many know that he's a Ferrari man, and a bit of a fan of the Ferrari 512 BB. So, in homage to his all-time favourite supercars he commissioned the Italian firm to build him a custom one-off special that resembled his dream machine.
The end result? The SP12 EC you see here.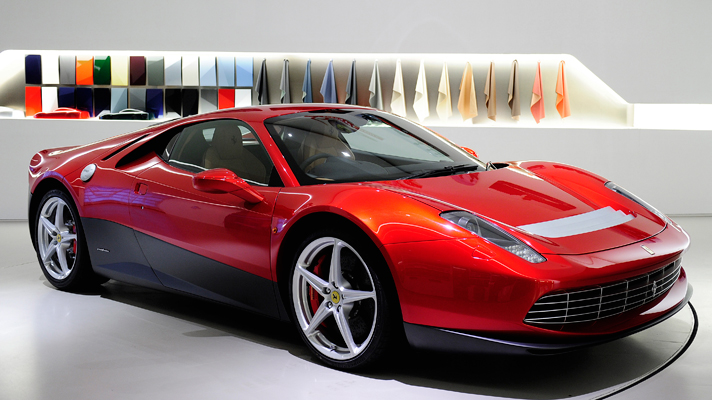 Looking at the SP12's proportions, it's quite obvious what the donor car was – the much-acclaimed 458 Italia. That said, the Centro Stile and Pininfarina designers have done a very good job at transforming it into a modern interpretation of the first mid-engined Ferrari flagship. With the horizontal slats in the bonnet, the redesigned side skirts and bumpers, those who can't see what the aesthetic inspiration was must surely have my father's eyes!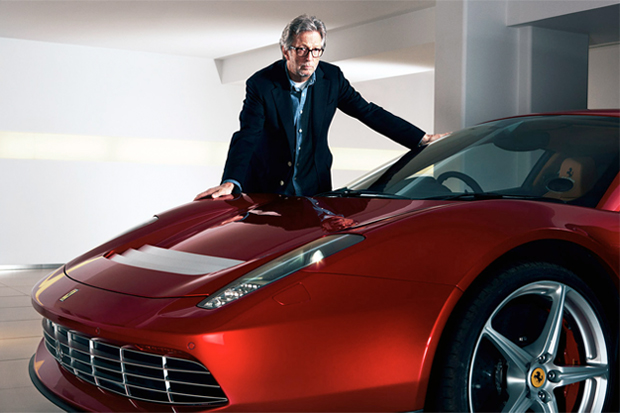 Allegedly, Mr. Clapton wanted this modern reinterpretation of the Berlinetta Boxer to have one of the firm's current V12 motors in the back, as it would be the engine that most resembled the one the original BB from the Seventies had: a twelve-cylinder horizontally-opposed 'Boxer', in case you're wondering. However, the 458's architecture made that impossible, so it makes do with the "standard" 4.5 562bhp V8, which is still a rock n' roll heart by anyone's standards (sorry).
"Meticulous attention in terms of style and technology was paid to the proportions and architecture of the SP12 EC – which is part of Ferrari's One-Off Programme – making this exceptional car even more significant," stated Ferrari. "Just like music is created, applying the right notes in the right places to build a musical score, so was the creative process behind the Ferrari SP12 EC."
Rumour has it that this very special project cost about £3,000,000, so it's a rather expensive means of getting a key to the highway, even if it is a bespoke product. Tough, to be fair, it does look rather fantastic, and it does have exemplary 458 Italia underpinnings, so we don't blame Eric for forking out that amount of cash on what is undoubtedly a very special car.