Ubisoft's The Crew is getting its first major patch of the year this month, bringing a host of improvements to the recently-released Wild Run expansion as well as some notable features to the game including a new photo mode.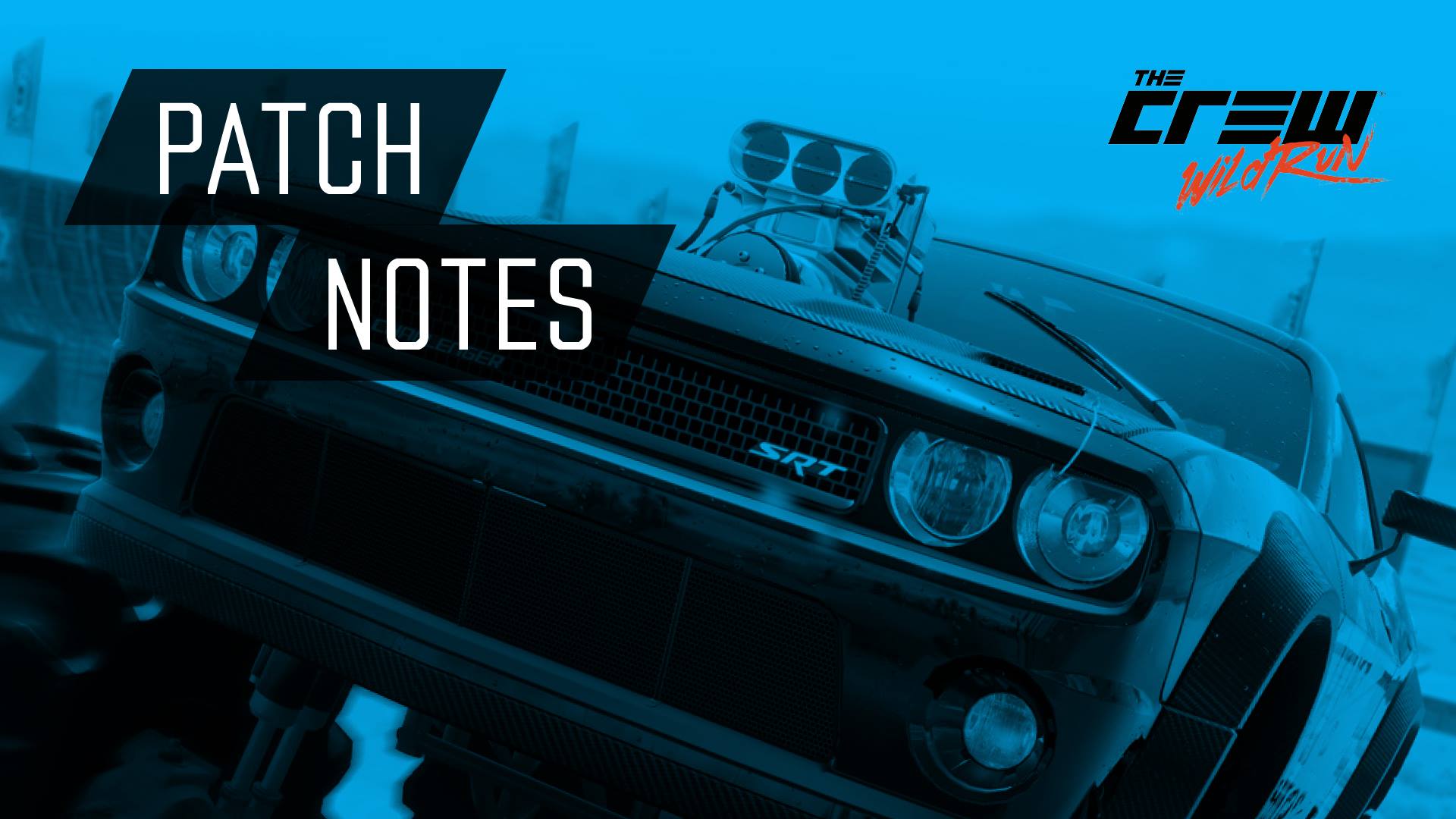 The patch will improve the monster truck arena gameplay introduced in Wild Run, along with tweaks to the Drift event score mechanics and handling improvements for several cars.
Chief new addition however is the belated arrival of a photo mode. Details recently revealed that The Crew's photo mode will feature a comprehensive suite of options allowing your inner photographer to tweak the motion blur, exposure, brightness and saturation to capture the perfect shot of your roadtrip, plus options to change the weather and time of day and add or remove visible mud and car damage to make your car look perfectly photogenic. It's a wonder it's taken this long for The Crew to get a photo mode given the scale of its landscape that's littered with sights begging to be photographed.
New challenges will also be added to The Summit which acts as the hub for Wild Run, with new Speed Trap challenges and monthly reward bonuses.
No release date as yet, but you can expect the patch to deploy at some point in January. You can find all the details for The Crew's upcoming update in the patch notes below.
NEW CONTENT AND FEATURES

This new game feature will be introduced during "The Summit" on January 25.

More details about this new feature will be shared very soon!

Photo mode

For more information, check out our Photo mode news.

"The Summit" monthly reward bonus

With this upcoming patch, we are introducing a new change that will add a bonus chance on top of your performance during "The Summit."

Participation qualifiers throughout the month will award players with a +5% bonus chance of winning the exclusive vehicle for the month.

[SummitBonusReward1]

For example, a player who ranks silver during "The Summit" would have the usual 10% chance of winning the exclusive vehicle, plus the bonus chance acquired by participating in the various qualifiers for the month.

Note that getting a medal in three qualifiers will still be required in order to gain access to "The Summit."

Also, getting a platinum medal during "The Summit," and thus over 100% chances of winning the exclusive vehicle, will not grant you an additional reward.

IMPROVEMENTS

Monster trucks have received several adjustments to improve gameplay mechanics during the monster arena challenges. New tricks and combos have been introduced for even more fun, and the scoring system has been tuned as well.

Crew time attack missions

Drift missions

Improved handling for several vehicles

Chevrolet Camaro RS 1969 FULL STOCK/STREET/PERF/CIRCUIT/DIRT/RAID

Chevrolet Impala Sport Sedan 1967 FULL STOCK/STREET/PERF/CIRCUIT

Alfa Romeo 8C Competizione FULL STOCK/PERF/CIRCUIT

2014 Chevrolet Corvette Stingray FULL STOCK/PERF

GENERAL FIXES

Improved handling when using driving wheels, manual gearbox and clutch.
Fixed the spawning location of vehicles in some missions.
Like what we do? Support TeamVVV on Patreon: www.patreon.com/teamvvv