The very first details on the upcoming photo mode for The Crew: Wild Run have come to light courtesy of publishers Ubisoft.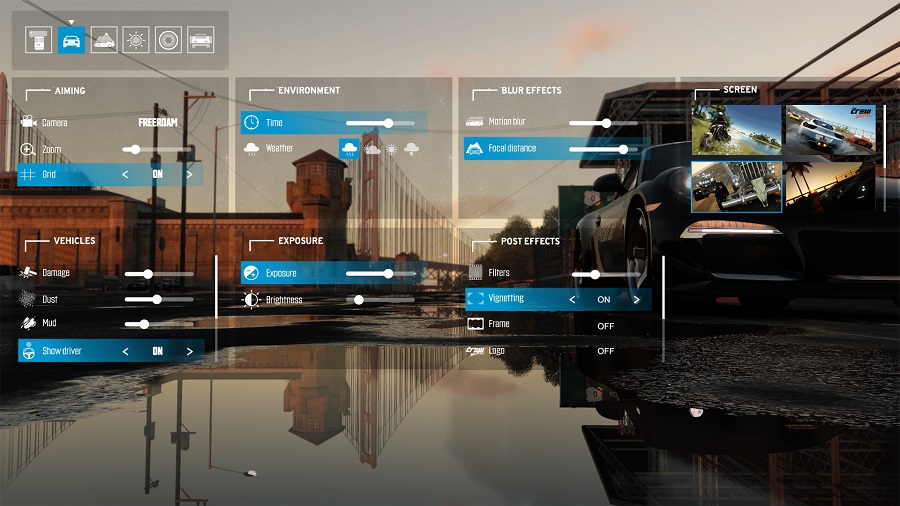 The Photo mode grants players the ability to stop the action at any point and take some cool screen captures. Pressing the relevant button will trigger a freeze of your car and everything around you as if you hold some magical power.
Of course other AI and human players will still be playing around you but they'll appear completely frozen on your screen until you exit the photo mode. The new photo mode comes with the usual array of features including blur, exposure, brightness and saturation settings along with others.
Interesting though, you'll also have the option to change not only the time of day, but also the weather conditions which sounds like a smart addition which will negate the need to wait around for the right conditions for that perfect shot. Ubisoft have posted several screenshots made using the upcoming photo mode which can be seen in the gallery below. No release date for the photo mode has yet been announced.
Help TeamVVV grow by supporting us on Patreon: www.patreon.com/TeamVVV.