Looks like Forza Motorsport 5 Game of the Year Edition's mystery track has been unraveled; and it's just as we all predicted.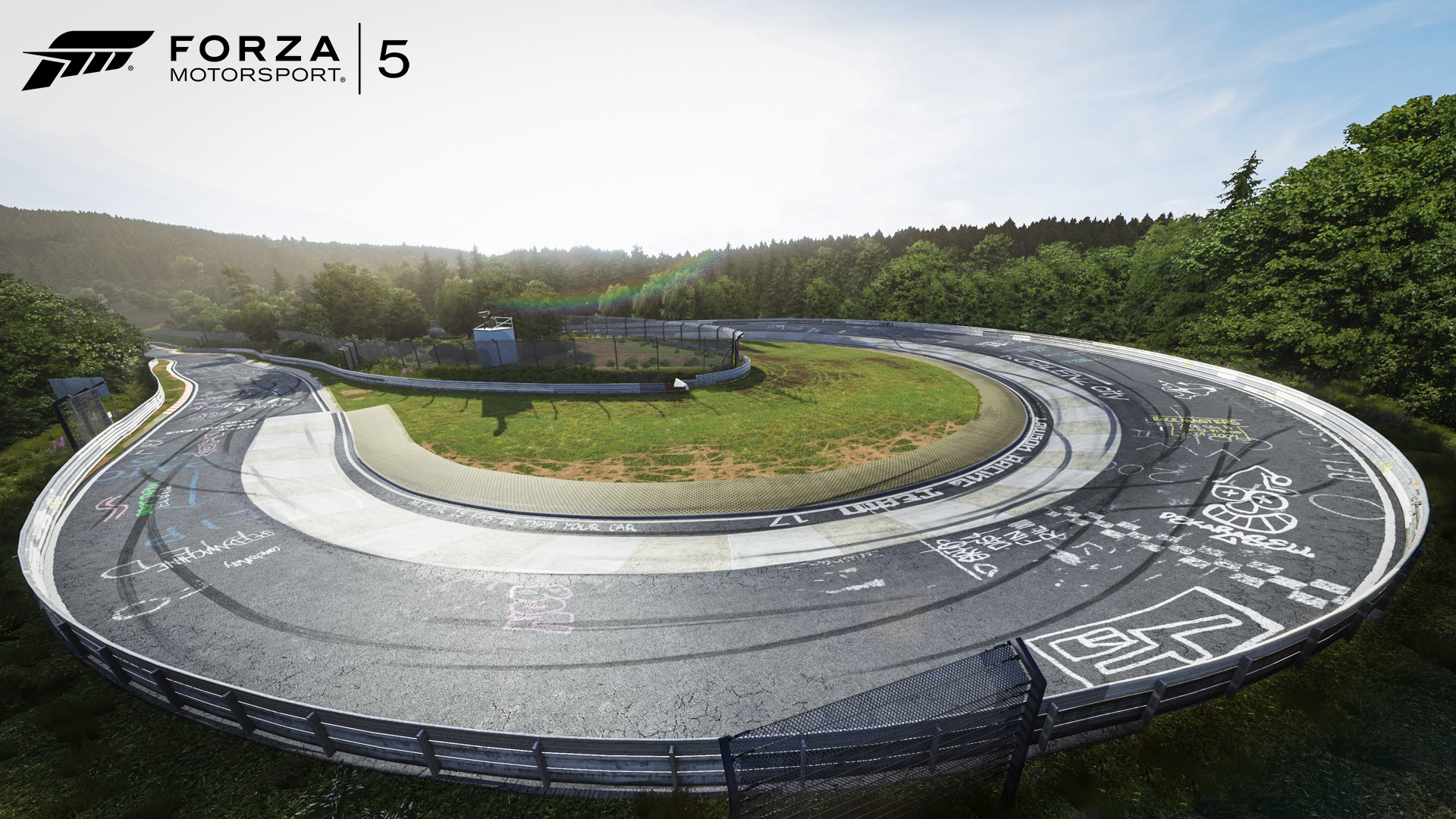 Turn10's Dan Greenawalt took the stage during Microsoft's E3 conference to announce a new addition for Forza Motorsport 5: the legendary Nürburgring circuit. And it's available as of now as a free download.
The download includes three variations: the GP circuit, the notorious Nordschleife and, for the first time in Forza's history, the daunting 16-mile combined circuit.
For fans, its release is somewhat belated. Forza 5 was criticised for its sparse selection of tracks compared to previous games in the series when it was released last November, and the Nurburgring was one of the most sorely missed as one of the most fabled tracks in motorsport.
//www.youtube.com/embed/jAAfa-gh7Mo?rel=0
However, Turn10 has taken the time to rebuild the Nurburgring for Forza Motorsport 5 completely from scratch with new laser-scanning technology to ensure millimeter accuracy. A daunting task, considering the magnitude of the 16 mile-long circuit. Indeed, its next-gen debut was no small feat – it took 30 artists and 13,000 hours of man work to achieve, according to the above video.
Joining the Nurburgring is an unexpected car boost pack available for free, containing four vintage racing machines: the 1967 Brabham BT24, 1939 Maserati 8C TF, 1956 Lotus Eleven, and the 1989 Audi 90 IMSA-GTO, plus a modern-day Formula Ford. It's strange how the Audi 90 IMSA-GTO is suddenly getting more video game exposure after previously being ignored – it first made its game debut in R3E and is also inbound for Project CARS as well as Forza Motorsport 5.t