Just in time for Christmas, BugBear has released their highly anticipated Early Access build of Next Car Game. License keys have been sent out to anyone who preordered the game to download on Steam. This follows the Technology Demo which has also been made available for free to download, giving players a more representative glimpse of their spiritual successor to FlatOut. To be aware however that this is a very early pre-alpha build, so you can expect it to be rife with bugs and performance issues as BugBear continue to optimise it in further releases until the final release.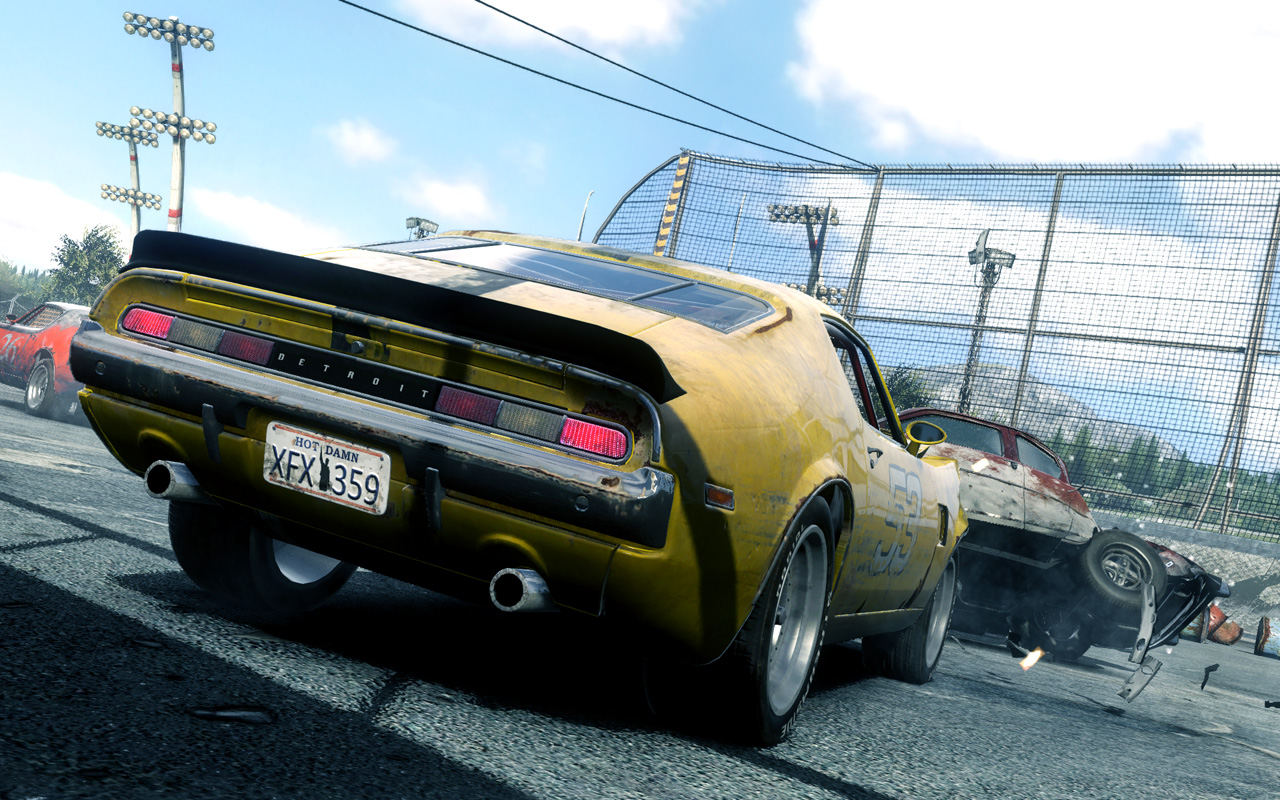 Two cars and three tracks are available in the Early Access build: the muscle car from the Technology Demo and a European-style hatchback very reminiscent of the Pepper from FlatOut, along with two race tracks set on gravel and tarmac and of course a demolition derby arena. Each can be configured with two, 12 or 24 cars on-screen. Like Assetto Corsa, additional content will be added in future releases of the Early Access build right up to the release of the final game.
We'll have some hands-on gameplay videos and impressions of the Next Car Game Early Access very soon, so buckle your seat belt.