Test Drive Unlimited Solar Crown (TDUSC) seems to be coming along under the radar at the moment. Besides the trailers we have enjoyed for the past couple of years, news seems to have almost completely dried up. Sometimes it almost feels like vapourware. But we know KT Racing are working hard on making this a true sequel to Test Drive that fans want and recently more news has started to leak out. This can only bode well for the months ahead and hopefully a confirmed release date. We'll wait and see, but first let's take a look at the mountain of new news and screenshots released today.
Rather than break it all down into my words, I've added he info from TDUSC steam page. First dealerships.
A REALISTIC DEALERSHIP EXPERIENCE
Buying a car in TDU isn't a trivial matter; it rewards the efforts you've made to earn enough money and the decision shouldn't be taken lightly. With TDUSC, you don't just buy lots of cars without a second thought. We want each car you own to be something you love, an extension of yourself and your personality. What will be your next car? It should be the car you've dreamed about for several hours playing the game, one that shows off your style, one that reflects who you are, and one that will help you win the next races! What could be more exciting than going from dealership to dealership, money burning a hole in your pocket, choosing and customizing your next car? And then there's checking out all the models, test driving them, browsing their specs, and finally making the big decision. After that, you just need to give your new toy the personal touch, including the paint job, interior, rims… your dream car. And then you're finally handed the keys and you can proudly say it's yours!
Are you a fan of American cars? Italian, German? Do you want a daily driver or a Supercar? Off-road or GT? You'll find 14 specialist dealerships, each offering different brands, all over Hong Kong Island. Which one will have the car of your dreams? Two iconic marques from the TDU universe also have their own dealerships, entirely dedicated to their brands: Lamborghini and Ferrari. You'll find a wide selection of their models in those dealerships.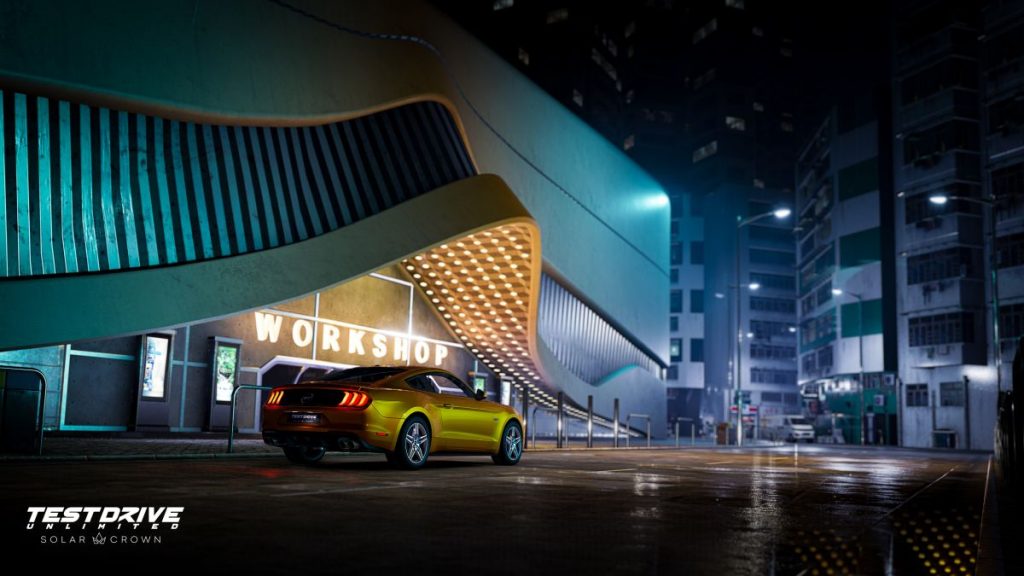 The vibe of TDU is more about bonding with one particular car rather than collecting hundreds of vehicles. Each car means something, it has its own story and it sounds like TDUSC retains this vibe, good to see top automotive brands already confirmed as being there. On this subject Alain Jarniou, Creative Director commented:
"Buying a car in TDU is always a special moment. It's a core part of the game for fans of beautiful cars. In TDUSC we have created special places that showcase our cars. You'll discover them in real locations throughout Hong Kong Island as you progress and level up in the game. Before buying a new car, we make sure you can take time to make the right choice. You can move around freely within the dealership, interact with the cars to choose the model you want, admire the exterior in detail, and get inside after opening the door to appreciate the comfort, try out the horn, and even start the engine, which is not always possible in real life! All this interaction happens with other players around in what we are calling "social hubs". Like all areas where you can move your avatar around, it's a meeting place for chatting with other players and other car enthusiasts like yourself. We think it's essential that players can meet and communicate with each other. You can then decide to play together and greatly increase the fun of driving around in amazing cars (and earning bonuses at the same time).
Before making your final choice, you can obviously test drive the car to make sure the handling and drive meet your expectations. When you've made your decision, you can then choose the exact model you want. The game offers the official options from manufacturers: paint, interior colours and rims, so you can purchase your dream car. If you want to take the customization further, we have created special places for that: Workshops. Finally, to make the experience as authentic as possible, the transaction concludes by you receiving the keys. That's all in the spirit of Test Drive Unlimited".
This all sounds good, so much to do and discover plus that social vibe that made the previous game so great to play. Let's learn about the workshops.
SOLAR CROWN WORKSHOPS
Want to give your cars a personal touch? That's what the Solar Crown Workshops are for. Need to prepare for the next races? Need more power, traction or a more playful car for pulling off the longest drifts? Stop by the Workshops! Looking to flaunt your Street or Sharp style with a full or partial paint job? You'll want the Workshops for that too!
If you're looking for a performance boost, you have a wide range of modifications available: from suspensions to the gearbox to complete configuration of the engine. What if you're not much of a mechanic? The technical characteristics have been simplified to help you focus on what's important: power, traction, acceleration, braking… In total, there are 13 customizable performance parts across 6 categories for combustion-powered cars, and 12 customizable performance parts across 6 categories for electric cars. Customizing the look of your cars is essential for any driver aiming for victory in the Solar Crown. Winning is great, but winning in style is even better!
Are you more of a purist and not really into liveries? You can choose one of the manufacturer's colours when you buy the car and just keep that. Or do you prefer to get creative and obsess over every detail? Express yourself in the Livery Editor and show off your style: metallic, matte, pearlescent and chrome paint jobs, and of course hundreds of stickers and decals to create unique designs.
As you can see, there are lots of ways you can customize your car. However, you can't just claim to be an artist to become one. The Solar Crown organization has rules: access to the modifications available for your cars depends on your Reputation level. Your ties to the Sharps and Streets also unlocks unique customization options that are specific to each clan.
We know that the engine will be a significant upgrade over that used by KT Racing in WRC Generations. That already featured a quality livery painting option, so hopes are high here for a wide range of customisation. Discussing the Workshops feature, Alain Jarniou, Creative Director adds: "The ability to customize your car is an essential part of an MMO like TDU. Whether it's to express your creativity to show off your style to other players or to tune your car to match the race conditions or explore off the beaten track, the Workshops are there to give you as many options as possible. Like our other social hubs, Workshops are large community spaces. You can customize our cars and see what other players have done to their own vehicles. It's a chance to look at the most beautiful liveries and discuss the best configurations with other players. Based on your level, you gain access to increasingly precise tuning options, which means you can create configurations for use in races later on. TDUSC offers a driving simulation that is accessible for those who want an experience you can just pick up and play, yet challenging for those who enjoy spending time tweaking configurations and adapting their cars to match their driving style and for optimal performance in the various race conditions."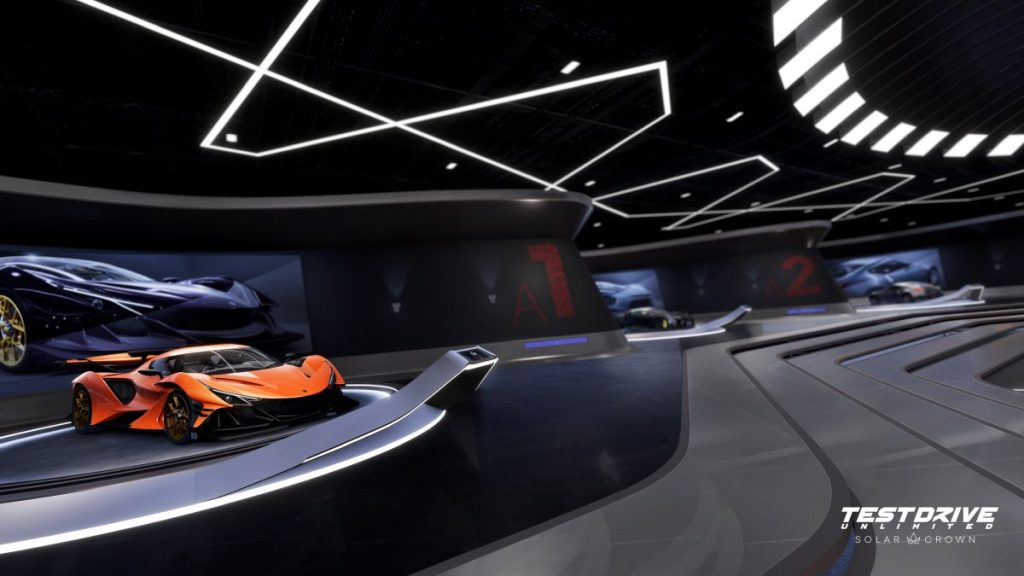 The game is sounding great. Looking at the screenshots and it is clear the car models are coming along nicely while the locations retain that TDU aesthetic. Graphically the game is still deep in development so we won't analyse to much but there does appear to be room for improvment on anti-aliasing in these shots, hopefully that will all be in place for release.
So, that's it for now on TDUSC news. Hopefully we'll finally see a trailer at some point and actually get a glimpse of the game in action. Suffice to say I'm feeling the buzz, it may be just a mile rumble at this stage but it's all ready to go off and when it does, I'll make sure Team VVV have all of the exclusive news ready to go.