We knew it was coming however now it has a different name: Mario Kart 8 Deluxe. The latest installment of the famous kart racer will release for the Nintendo Switch on April 28 for £49.99.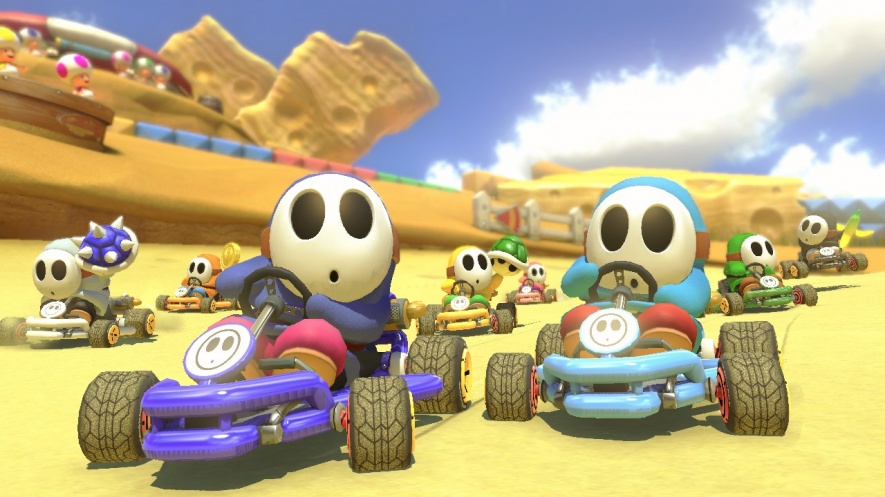 The Deluxe version of Mario Kart 8 will of course expand on the original title, new characters include Inking Girl and Boy from Splatoon, Bowser Jr, Dry Bones and King Boo and a new Smart Steering feature will be implemented which should make the game even more accessible.
The title will see all courses from the original Wii U title included and will benefit from some additional courses including the Splatoon themed Urchin Underpass and Battle Stadium, Mario Kart's Battle Course 1 on the SNES (yes!) and a track based off of Luigi's Mansion from the Nintendo Gamecube.
The revamped Battle Mode includes Balloon Battle and Bob-omb Blast modes. Players can now carry two items at a time which includes new items from older games such as Boo (a ghost who steals items from others) and the Feather which enables you to jump.
We'll have more on Mario Kart 8 soon, for now why not feast your eyes on the very latest screenshots below.
Image Credit: Nintendo Life