RaceRoom Racing Experience, or R3E as it's better known, has certainly come on in leaps and bounds since SimBin switched to Sector3 in September, with add-on content. Rounding off the year, we had the recent 1992 DTM car pack which has been well received, but the Sweedish studio couldn't resist hinting at some of the content players can look forward to in 2015 with the surprise announcement that the notorious Nürburgring Nordschleife circuit will be added to R3E with a tantalysing WIP teaser screenshot confirming its inclusion.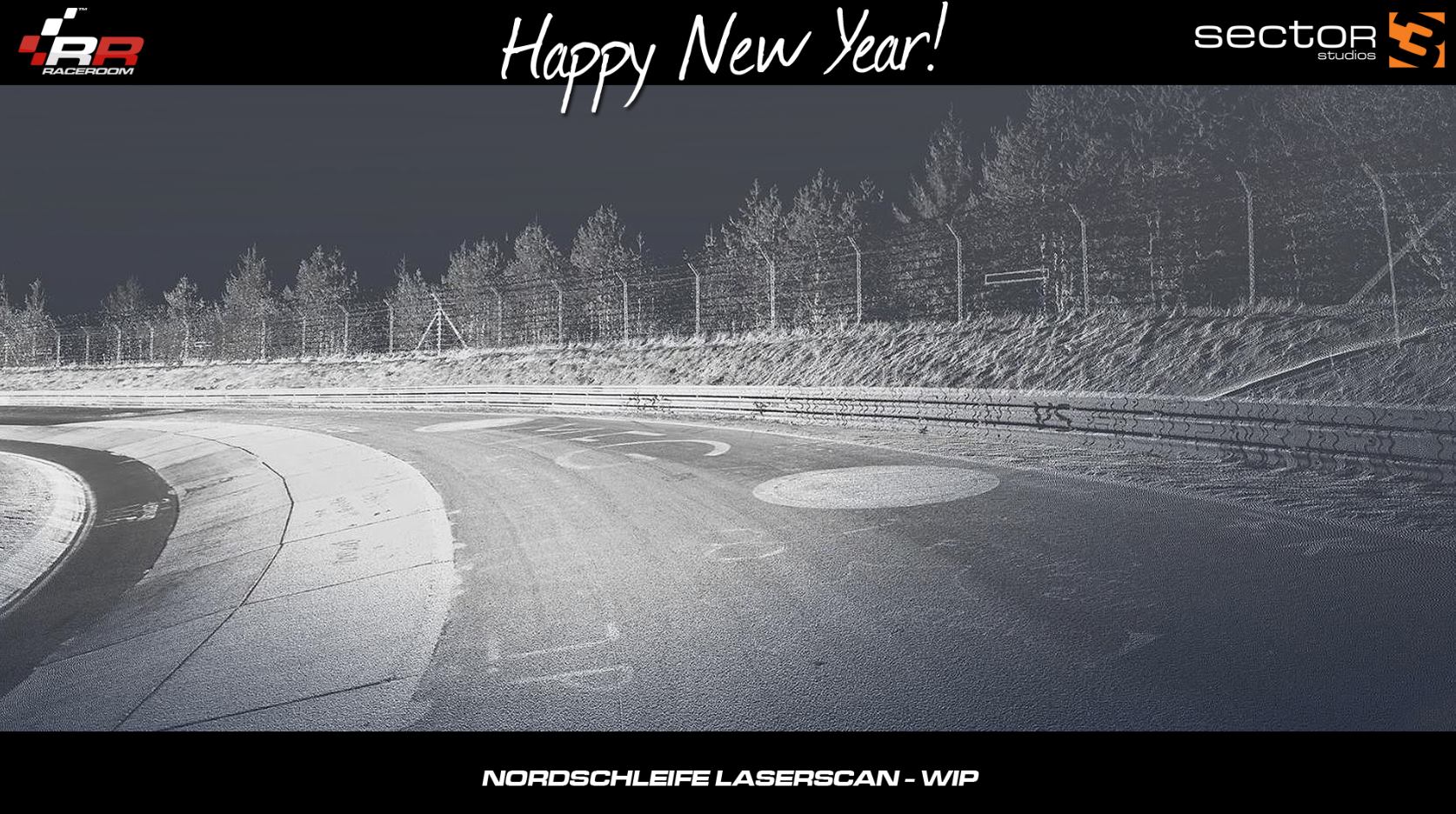 And before you ask, yes it will be laser-scanned, as outlined in the screenshot. The release will mark the first real world track to be laser-scanned in R3E. A release date has yet to be confirmed, but we'll keep you updated.
A cluster of racing game developers appear to be undertaking the unenviable task of laser-scanning the 160 corner circuit lately. Since Turn10 released their laser-scanned version of the Nürburgring in Forza Motorsport 5 to considerable fanfare following its omission from Forza Motorsport 4, most major PC racing simulatiors followed suit, with Assetto Corsa and iRacing to also receive accurate laser-scans of the Green Hell.