Assetto Corsa's much anticipated console launch hasn't exactly been a smooth release so far. Performance issues have plagued the game with noticeable screen tearing and frame rame drops, and the lack of private lobbies have been leaving players disappointed.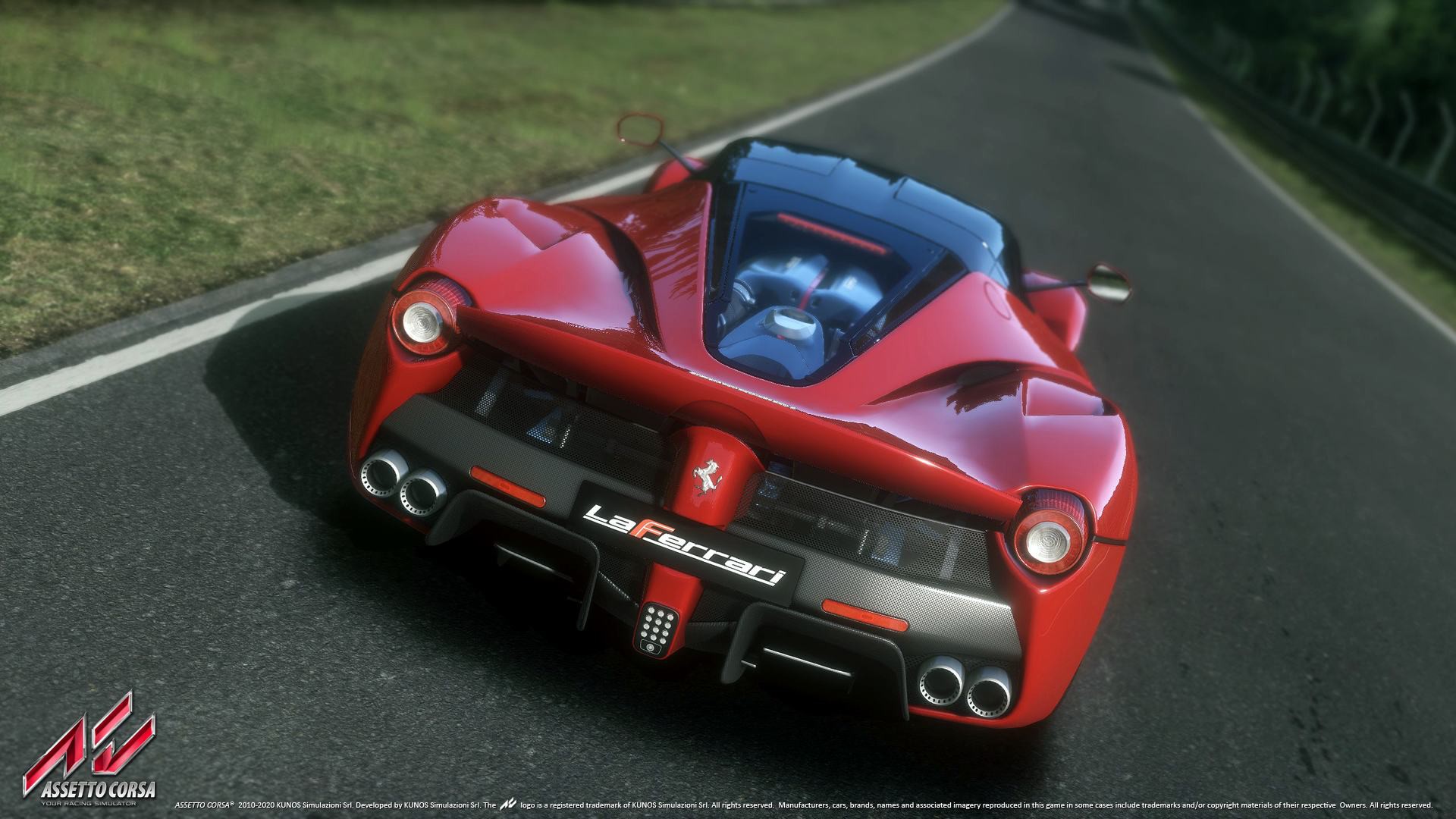 Developer Kunos Simulazioni has posted a blog responding to some of the main criticisms of Assetto Corsa's console release reported by the community, addressing issues such as performance, private lobbies and AI difficulty.
"This time last week, Assetto Corsa began to appear on the shelves of game stores around the world. Firstly, we want to say a massive thank you to all of our fans for purchasing the game on console," they wrote.
"Now we've launched worldwide, the comments have started flooding in. There's a great deal of love and support for Assetto Corsa out there, which is fantastic! There's also some constructive criticism, which we appreciate and accept with open arms!"
"At the end of the day, our community matters to us and we want you to be happy. We are always open to feedback and suggestions and whilst we cannot promise that we can do everything you ask us to, be rest assured that we are going to do everything we can to build on these foundations! Our development team might be very small, (<30 developers) but they are incredibly passionate about what they do and their aim has always been to produce the greatest racing sim on console and PC."
Responding to the screen tearing issues, Kunos Simulazioni assures that the team is already working on a patch: "Our developers are fully aware that some of you are experiencing screen tearing on both platforms, with Assetto Corsa. They're currently working on a fix and we will update our community as soon as we can with more information."
Private lobbies might take a little longer to implement, however. "We know and recognise that this is a massive talking point across all our community channels and be rest assured, we hear you! We respect your frustration and are fully aware of this request. The main priority with the console edition of Assetto Corsa was to launch a super stable game with fantastic driving. Whilst we have no news to share right now, what we can say is we are evaluating the available options. Please be patient with us and we'll keep you guys updated."
Other players have reported the AI difficulty level is extremely high – from personal experience, it's difficult to finish on the podium – even on easy difficulty. Based on this feedback, Kunos Simulazioni are looking into possibly tweaking the AI difficulty in the future, although they seem very conflicted as it was a deliberate design decision: "This is a tough one… We don't want to make the game 'easy' by any means, but we do recognise that the AI may need tweaking, especially on Easy mode. Our team are aware of this request and are working on a solution. Again, more info on this soon!"
Kunos Simulazioni went on to reveal they are working to improve the controller functionality in Assetto Corsa, as well as confirming the Prestige Pack and future season pass content.
https://youtube.com/watch?v=mVLCnqmVPc4%3Frel%3D0
"All we ask is that you stick with us, be patient with us and show us the level of support you always have done."
Like what we do? Support TeamVVV on Patreon: www.patreon.com/teamvvv