As the Formula One circus gathers in Belgium after the summer break, the grid will appear slightly different with both Caterham and Marussia annoucing changes ahead of the start of the weekend.
Yesterday, Caterham announced that Kamui Kobayashi would be replaced for this weekend by 3-times Le Mans winner and F1 rookie Andre Lotterer and earlier today Marussia, announced that Alexander Rossi would be making his debut by replacing Reigate-born Max Chilton.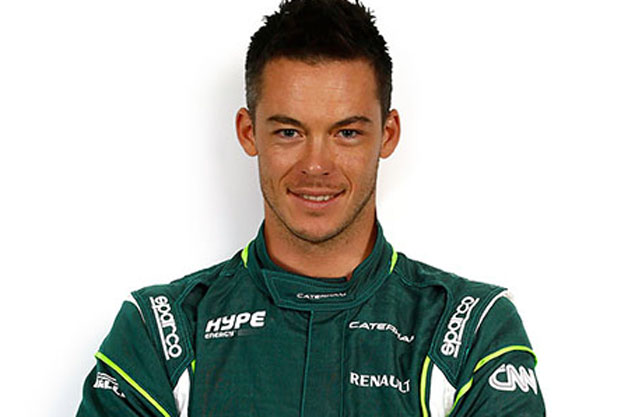 Andre Lotterer, 32 from Germany is an accomplised motor racing driver but has not been in an F1 car in 12 years – so an extreme learning curve he will have to overcome quickly. Naturally Lotterer is happy with this development stating, 'I am delighted to be given the opportunity to take part in a Formula One race weekend – I want to thank Caterham F1 Team for this chance.' Caterham were strong to insist that they would benefit from Lotterer's experience driving in variable weather conditions.
Caterham claim that Kobayashi remains part of the team but a shadow of doubt has now been cast over his seat and whether he will make an appearance in Monza in two weeks time.
Lotterer makes it five German drivers on the grid this weekend compared to just two Brits now that Chilton won't be driving through the Ardenne this weekend. Alexander Rossi, 23 and from America has been given this drive following a confusion of messgaes from the team.
At around 3:30pm (BST) Marussia released a press release stating Alexander Rossi had been offered a drive for the weekend, citing "contractual issues". About an hour later, Sports PR Company, the representatives of Max Chilton released their own press release stating he had volunteered up his seat to, 'attract much needed funds by selling his seat.' Both statements implied that there would be resolution soon and Max Chilton would be back in the seat for Monza.
On one of the most challenging circuits in the world and in F1 cars which are very different from anything Lotterer and Rossi have driven before, it will be very interesting to see how they fair over the course of this weekend.