Xbox One owners with a Gold subscription can get behind the wheel of some of the world's fastest bikes thanks to the addition of TT Isle of Man – Ride on the Edge to February's Games with Gold line up.
The two-wheeled racer is set to be free for download to Gold subscription holders on February 1 and players will have until February 29 (yes it's a leap year) to grab the title for no cost.
TT Isle of Man – Ride on the Edge gives players the chance to attack the full 37.73 mile-long course which has sadly claimed the lives of over 200 riders. You'll speed through villages, twisty mountain roads and open fields as you negotiate your way through a colossal 264 turns (eat your heart out Nordschleife).
TT Isle of Man: Ride on the Edge is a relentlessly tense thrill ride that will challenge even the most experienced players. To complement the main course, the fast-paced title also features nine fictional tracks which will test different elements of your riding skill.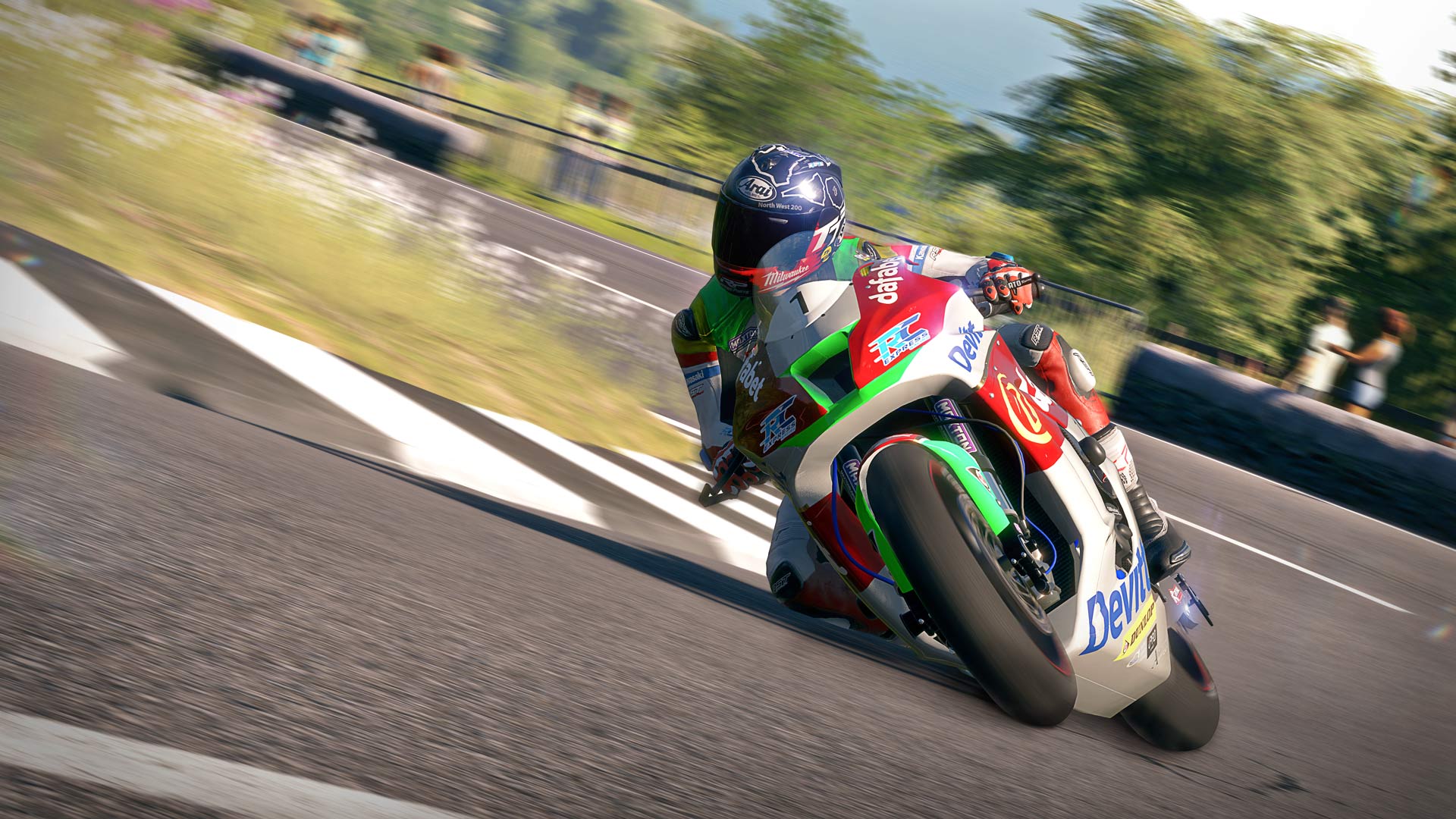 The timing of this particular free game is certainly no coincidence with the release of TT Isle of Man – Ride on the Edge 2 recently confirmed for March across PlayStation 4, Xbox One, Switch and PC.
The sequel boasts new physics giving the player more precise steering and speed wobbles have been added to warn players that they may be about to make friends with the pavement. Additionally, brakes and shock absorbers now respond to all bumps in the road to help communicate grip levels to the player.