With its fabulous force feedback, supreme build quality and serene carbon fibre design, feedback, the Fanatec CSR Elite wheel is widely regarded as the most desirable and prestigious, and therefore pricey, wheels to grace the racing peripheral market.
Today sees the announcement of an even more expensive entry into Fanatec's high-end range,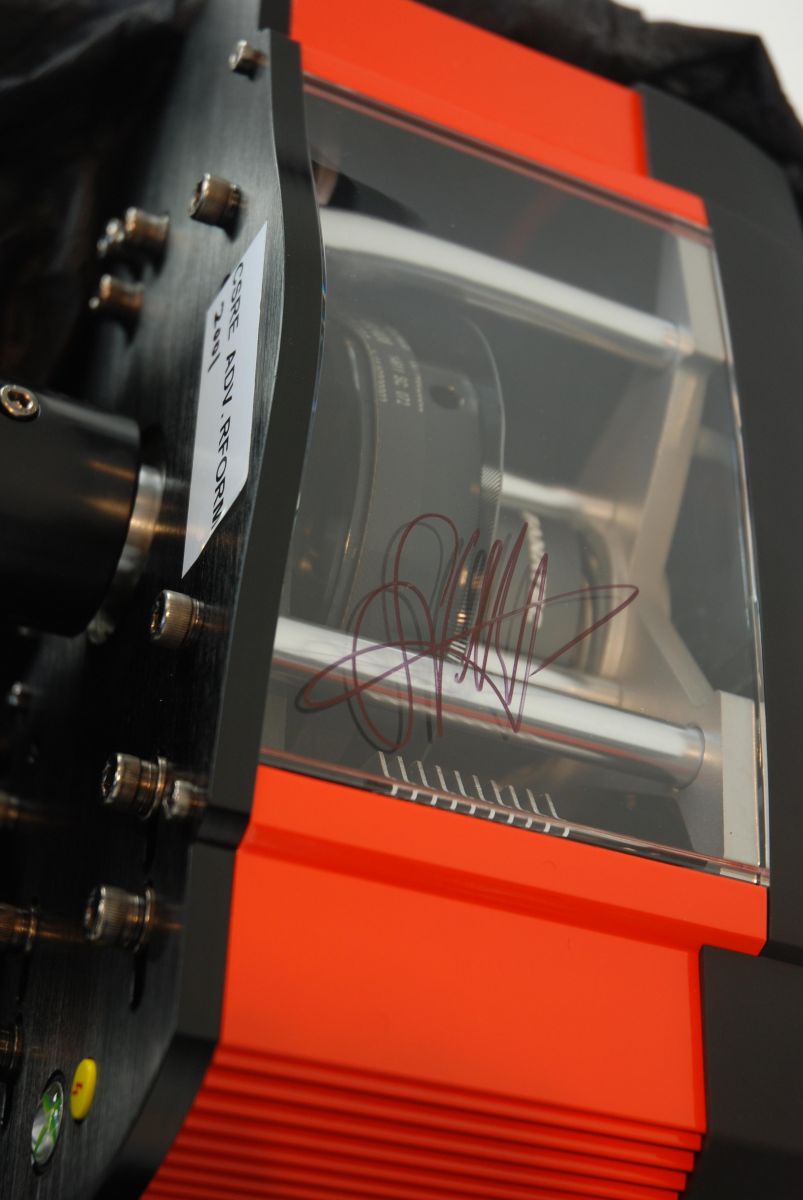 although this one is rather unique, to say the least.
This is because Fanatec are offering the chance to nab the first prototype of the CSR Elite wheel complete with the new F1 rim in an online eBay auction. And if that wasn't already enticing enough, it just happens to be signed by none other than F1 champion Sebastian Vettel, who did the honor when he visited the Goodwood Festival of Speed.
All proceeds will go to the Wings for Life UK charity, an organisation that specialises in finding funds and researching technology to help cure spinal injuries. Notably, Wings for Life is also supported by other Red Bull drivers such as Mark Webber and David Coulthard.
So, if you happen to have a substantial stash of cash lying around and want to own a rare piece of racing merchandise whilst donating to a good cause, the auction will go live on September 30th through to October 7th but will only be open to European bidders.
How much do you reckon the signed wheel will go for in the end? Place your bets in the comments below, on our Facebook page or on our forum!