The release of Codemasters' Dirt Rally on Steam Early Access surprised us all, a back-to-basics game that traces back to the series' regimented rally roots. Being in Early Access means it's far from complete however, with plans to continually add more cars and tracks throughout the year.
In the hands of Chief Designer Paul Coleman, himself a real-life co-driver, the developers are really resonating with rally fans – which is why the perilous Pikes Peak hillclimb circuit will be featured in an upcoming content update, having last appeared in the original DiRT game's Hillclimb events. Compared to the existing locations of Greece, Wales and Monte Carlo, the extreme altitude of Pikes Peak will offer additional challenges, affecting the engine and of the car as part of Codemasters' realistic physics engine that comes closer to a simulation than any of their previous titles.
Due to be added in a free update later next month, some teaser screenshots of the challenging circuit have been released on the Codemasters blog.
"Pikes Peak is really coming together now," said Coleman. "It's such a different challenge tearing up the hill with no co-driver giving you instructions. You really have to learn the route and there is plenty to learn. From a simulation angle we've improved the way we model the Aerodynamics. The Hillclimb cars have some extreme wing setups and this extra component of the simulation has given us plenty to layer back into the rally cars you are already driving, we'll be getting on the case with that as soon as we can.
Another key element of Pikes Peak is the change in altitude. The difference in air pressure has a huge impact on the power the engine can produce and how much downforce is created by those big wings. Power loss with altitude is something we already simulate (you may have noticed a difference in car performance between Wales and Greece) but in Pikes Peak you actually get to feel the power drop as you climb. I'll talk a bit more about Hillclimb next week so watch this space."
As it happens, Milestone's Sebastien Loeb Rally Evo is also set to feature Pikes Peak. We've yet to see any screenshots (apart from a few behind the scenes teasers), but it was briefly shown in a blink-and-you'll-miss-it time lapse at the end of the Citroen DS3 Record Livery teaser trailer, which we've snapped for comparison: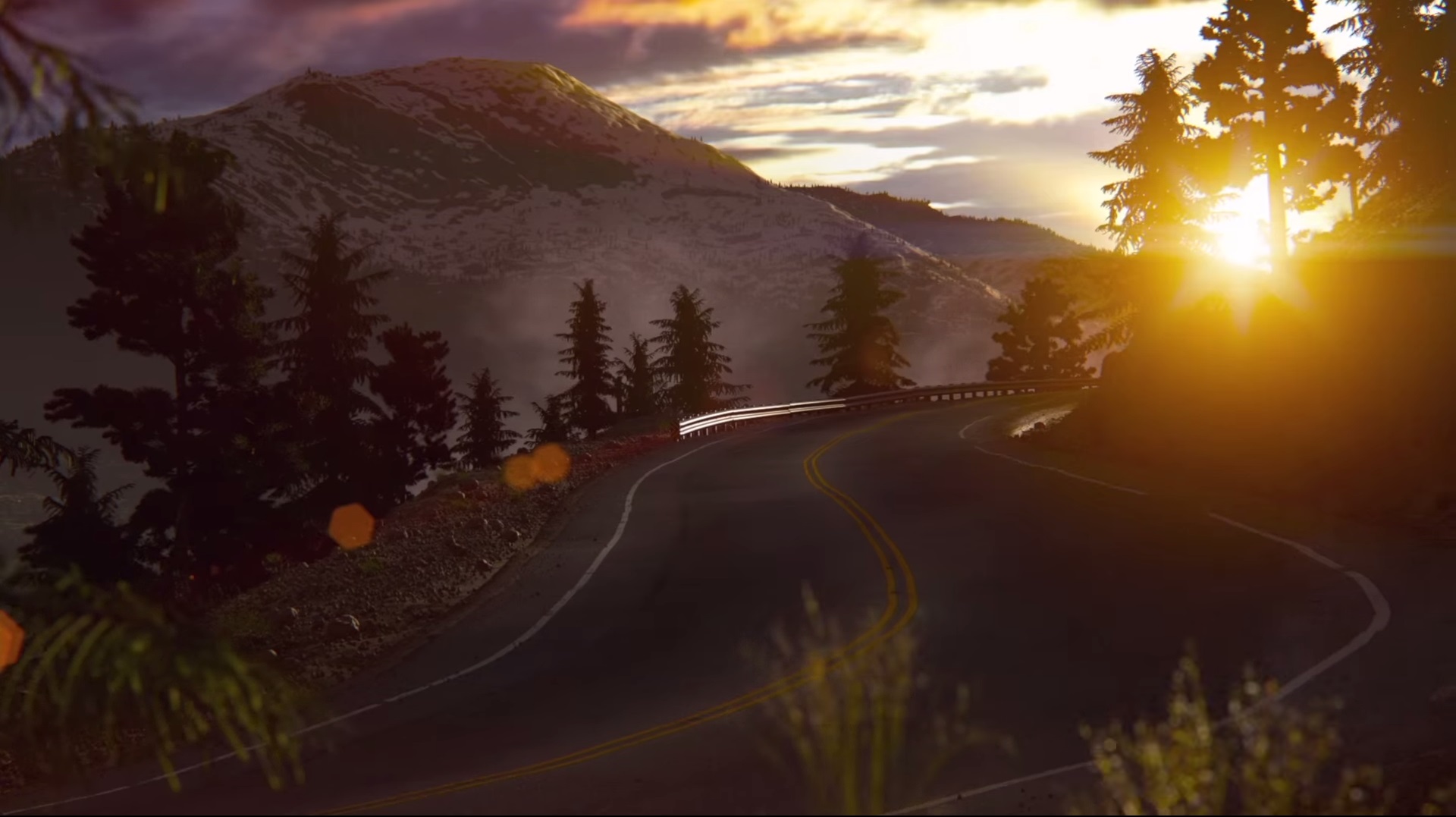 Which recreation of Pikes Peak do you prefer?