GRID Autosport developer Codemasters has revealed the first brief details on the endurance racing aspects of the game.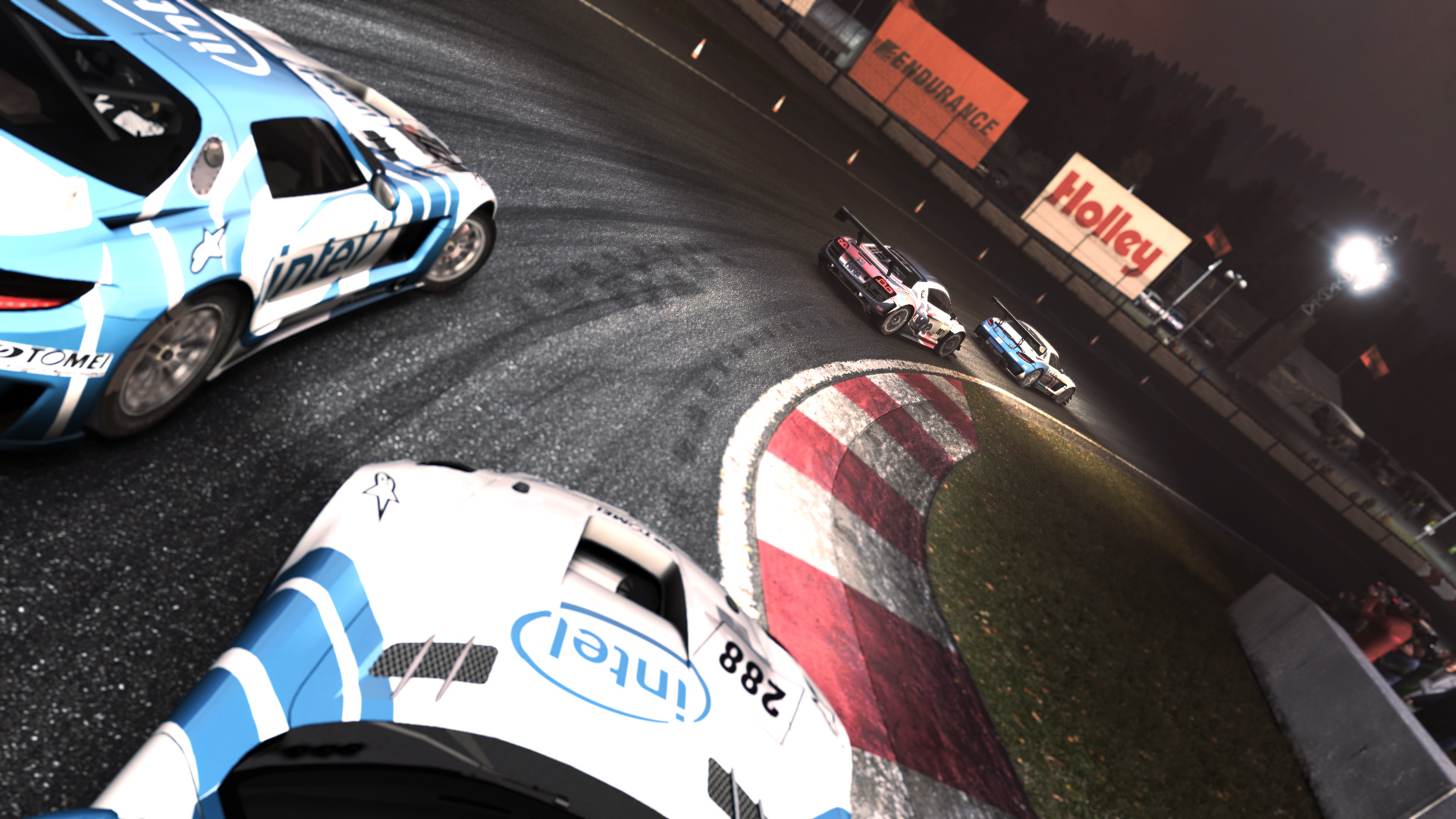 According to the official announcement on the Codemasters Blog, the endurance racing in GRID Autosport will require a different approach from the game's other (and considerably shorter) race types: a combination of simulated tyre wear and race lengths of up to 40 minutes mean players will "need [to factor in] the long game to win".
Codemasters has yet to say how many endurance events will be featured in GRID Autosport's endurance events, though the 'GRID Autosport – Focus on Endurance' trailer does seem to indicate the 24 Heures du Mans and the Nurburgring 24 Hour races will be simulated in the game.
The title's full roster of endurance cars has also been revealed, with the provided racing car portfolio in GRID Autosport ollowing players the chance to drive a variety of long-distance racing cars (from the iconic Ford GT40 and Shelby Cobra Daytona, to the latest grop of GT3 racing cars like the Audi R8 LMS ultra and the McLaren 12C GT3).
The full endurance car roster in GRID Autosport goes as follows:
Audi R8 LMS ultra
Mercedes-Benz SLS AMG GT3
Aston Martin V12 Zagato N24
McLaren 12C GT3
Nissan GT-R (R35) Nismo GT500
Honda HSV-010 GT
Lola B12/80
Shelby Cobra "Daytona" Coupe
Ford GT40 MK1
Mazda 787B
Much like GRID Autosport's touring car events, endurance races will consist of large grid sizes (up to 16 cars in offline races, 12 in online events), and will also allow players to partake in practice and qualifying sessions before beginning the race with a rolling start.
Codemasters also claims the AI competition will also run tyre stint strategies over the course of the race, though it's currently unclear as to whether fuel consumption will also be incorporated.
//www.youtube.com/embed/bOkl31CJBn4