Codemasters has pulled the wraps off the entire selection of touring cars available in GRID Autosport.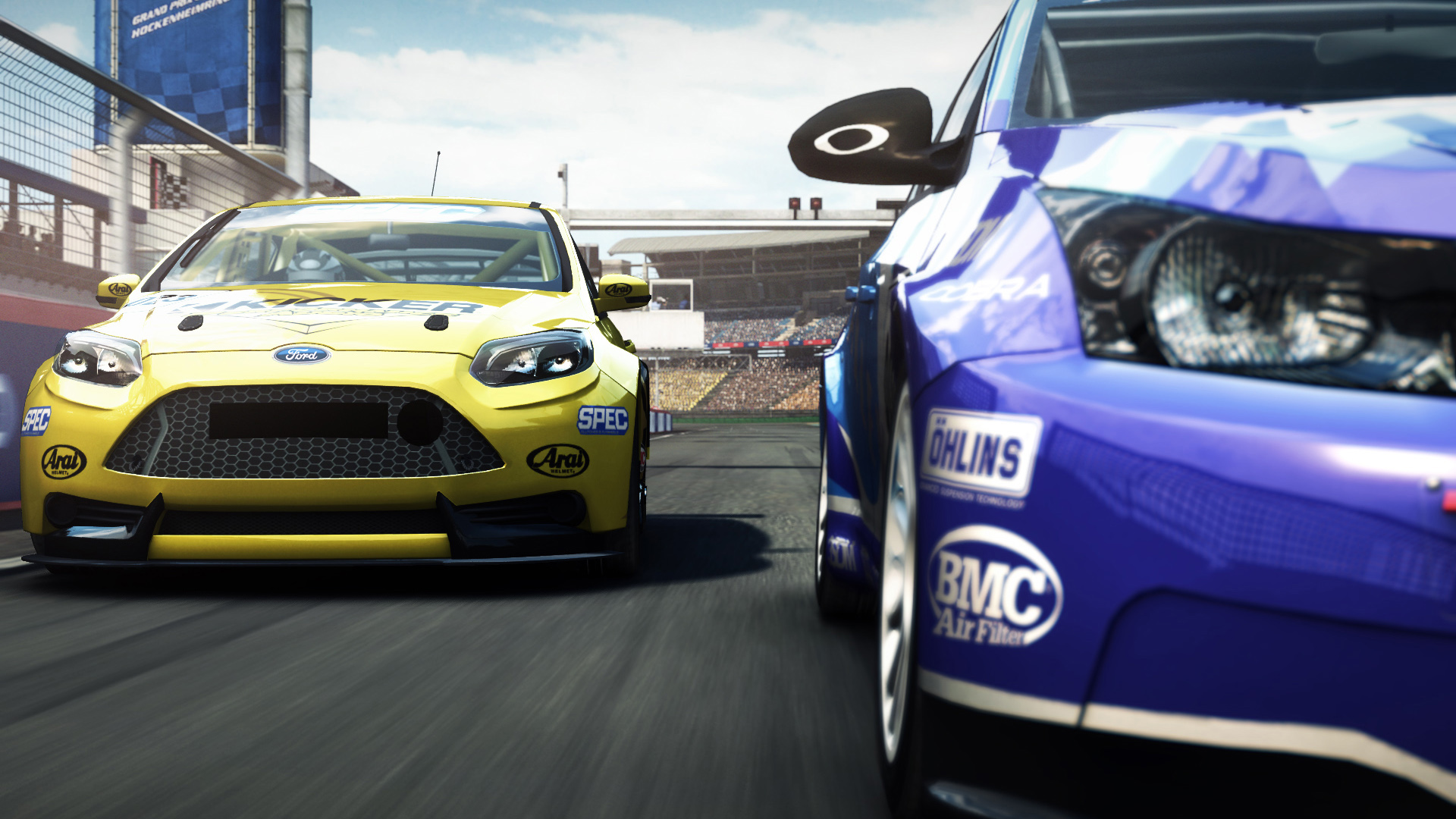 Split into eight separate categories, the sixteen tin-top racers in GRID Autosport make up a diverse range of vehicles, from tiny Mini Miglia Challenge-spec Mini Coopers to the Honda Civics and Ford Focus STs you see compete in the BTCC, and even big 'ole Ford Falcon and Holden Commodore utes from Down Under.
The official announcement on the Codemasters Blog also revealed what to expect from GRID Autosport's touring car races, such as multiple-round races (like the format for the BTCC), "aggressive AI", grid sizes of up to 16 cars offline (up to 12 in online races), races with cars of comparable performance, and practice and qualifying sessions.
An accompanying promo trailer for GRID Autosport's touring car discipline has also been released, and features several current drivers British Touring Car Championship (including Matt Neal, who was linked to Codemasters as a handling consultant prior to GRID Autosport's announcement) along with the previously unconfirmed Brands Hatch circuit.
The trailer can be found below, along with the full list of GRID Autosport's touring cars:
Cat C Touring Cars
2013 WTCC Chevrolet Cruze
2013 WTCC BMW 320 TC
2013 BTCC Ford Focus ST
2013 BTCC Honda Civic
Super Utes
2007 Ford Falcon BF Ute
2013 Holden Commodore VE Ute
Cat B Touring Cars
2013 Audi RS5 Touring Car
2013 Mercedes C63 AMG
Super Tourers
2013 Ford Falcon FG
2013 Holden Commodore VF
Cat A Touring Cars
2012 Peugeot 408 SCB
2014 ADC Presteza-14 (Editorial Note: As 'Cat A' appears to imitate the Stock Car Brazil series, it's likely this car is the SCB-spec Chevrolet Sonic)
Classic Mini Cup
1970 Mini Miglia Challenge
Mini Cup
2013 Mini John Cooper Works Challenge
Classic Touring Car Cup
1989 Ford Sierra RS500 Cosworth Group A
1991 Nissan Skyline R32 GT-R Group A
//www.youtube.com/embed/VE5CmU79G3g