Just when you thought we were done and dusted with WRC3 after our exhaustive video blowout, Team VVV were invited all the way to Milan to visit Milestone, where we were given an exclusive behind the scenes look at the development of WRC3. We even got to sample the closely-guarded Vita version, which you will get to see for yourself very soon.
We start, however, with a little look back at Milestone's first foray into the WRC license. I spoke to WRC's Lead Designer Matteo Pezzotti and Head Designer of Milestone Irvin Zonca, who have both worked at Milestone for over six years on numerous racing games such as the SBK series and SCAR: Squadra Corse Alfa Romeo, to reflect on Milestone's initial goals for WRC, how they responded to its lacklustre critical reception and how this ultimately affected the development of WRC3.
It was at this point that the rally genre saw a swift decline. As the new console generation dawned, previous genre staples such as V-Rally, Ralisport Challenge, SEGA Rally and Richard Burns Rally were suddenly distant memories as the racing genre continually drove down new avenues to innovate in order to survive.
Only Colin McRae Rally managed to survive the transition, but even Codemasters had to adapt to the decidedly different market. The result was the heavily Americanised DiRT we know today that did little to appease hardcore rally fans, particularly as the series became enamored with hooning around with Ken Block, straying far away from its rugged rally roots.
Matteo believes that oversaturation was to blame for the genre's decline: "We had too many rally games in that period which weren't that interesting. I think people grew tired of them over time. We hope with WRC that we can bring back those good old times", he says.
After a five year hiatus, WRC finally returned with a new developer behind the wheel. The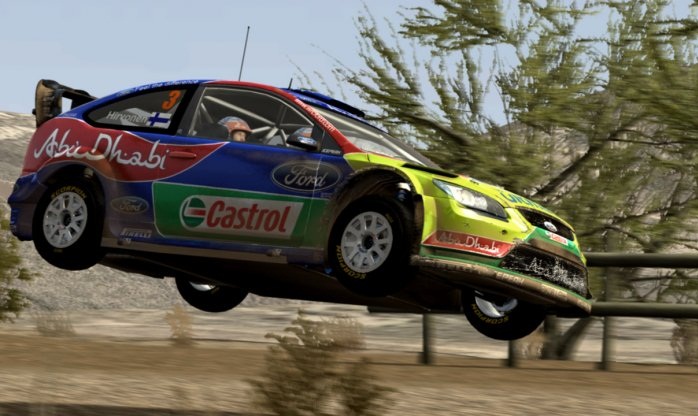 license was handed over to Milestone, an Italian company based in Milan with a long-standing history in the racing genre since 1996. But while games such as Screamer Rally and the Superbike series were often regarded as their most notable titles, the company had yet to find its mainstream breakthrough title. Acquiring the WRC license was therefore an important milestone (sorry) for the developer, which presented an opportunity to gain some spotlight and capitalise on the series' previous popularity.
Unlike DiRT, however, Milestone was determined to create an undiluted point-to-point rally gaming experience that harkened back to the glory days of Colin McRae Rally and Evolution's WRC. "We tried to put our own experience in the game. Our main goal was authenticity", Matteo explains.
But this strive for authenticity put the pressure onto Milestone to deliver an experience that would not only live up to the standard set by Evolution, but also show that there was still a place for the WRC series in the current generation market at a time when the genre had faded into decline.
Unfortunately, despite being the only authentic rally game on the market, WRC was hampered by poor presentation, an uninspiring career mode and a ropey handling model which led to a disappointingly lacklustre critical reception.
Discussing WRC's shortcomings, Irvin describes the challenges that Milestone faced when developing WRC: "We felt the pressure to offer a good game from Milestone. One thing that everyone didn't consider was that series such as Colin McRae, WRC from Evolution Studios and Gran Turismo have been established for over 10 years and these companies were making the same games release after release. I played all the WRC games from Evolution Studios and the first titles were not as beautiful as the last one. WRC II: Extreme had a lot of issues, from the co-driver to the stage layout etc – it took them five years to reach a better game."
"The pressure was about the huge amount of content that a game about WRC has to offer", Irvin continues. "Because if you create a game about rallying you can say 'I can put in six countries, polish them and spend many hours creating tracks for just six countries and maybe 20 cars and that's it. It's a good game and people like it.' But when you have the license you are under more pressure because you have to implement all 13 countries with different track layouts and weather conditions with all the official crew, so you have to spend time gathering references. It's a huge amount of work that people don't tend to consider."
"In this time we had to create the physics engine, graphics engine, tracks and all the official content – we had a crunch time from the beginning to the end. We are following a vision from the first, the second and the third. WRC3 is more like what we wanted to create at that time but we needed time to study the physics and graphics engine because we were focusing more on track simulations like SBK and Moto GP. We therefore had to build everything from scratch which was a huge amount of work, and we are still pursuing that vision now."
It wasn't all bad, however. At the time, WRC was the only game to provide all the official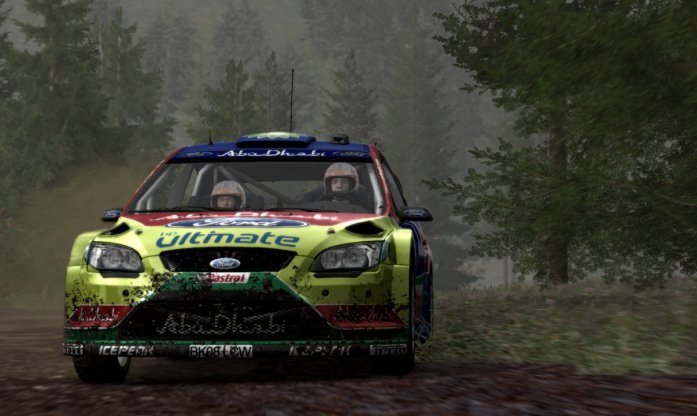 tracks, cars and drivers and the handling model, although too twitchy, offered a refreshingly challenging driving experience that was more grounded in reality than its rivals. It's a shame, then, that the smaller studio's budget clearly had an adverse effect on the production – people simply expected more from current generation hardware, which left WRC looking dated and lagging behind its more polished big budget rivals.
Indeed, WRC faced stiff competition from developers with substantially bigger budgets. I'm not just talking about DiRT, either: even Gran Turismo had been taking rally school lessons, as Polyphony proudly announced the addition of the official WRC license in the long-delayed Gran Turismo 5.
You would therefore think that Milestone would be rather apprehensive about this unexpected competition, especially when you consider that Gran Turismo 5 was set to be released just a month after WRC with considerable fanfare. Irvin maintains that Gran Turismo 5 was not a threat to Milestone however, despite this perception: "In 2010 I declared that I was not scared about Gran Turismo 5 being released. A lot of people asked me 'are you scared about Gran Turismo 5 having rallies?' and I said no because their rallies are not authentic. There were no special stages and no simulation aspects applied to the crashes – it's not about real rallying."
Looking back, you can see why they had no reason to worry. Despite Gran Turismo hailing itself as "the real driving simulator," its heart was clearly still primarily dedicated to track racing. As a result of its many delays, by the time Gran Turismo 5 was released its handful of WRC cars were three years out of date and the rally tracks were all fictional and therefore not representative of the narrow twists and turns and rapid terrain changes the sport is renowned for. Put simply, these were simple dirt tracks, not official point-to-point WRC rally courses. Of course, just how much Gran Turismo 5 detracted from WRC's sales is another matter entirely.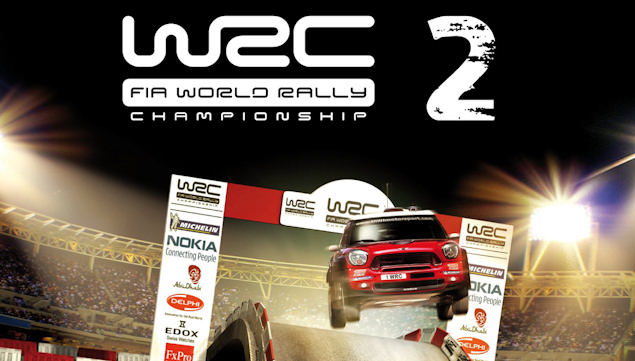 For WRC's inevitable sequel, Milestone endeavoured to improve on the original's shortcomings, but, critically, WRC 2 didn't fare well either, especially when it was pitted against DiRT 3 which had a heavier focus on rally, along with a substantial push for the new craze that was Gymkhana pioneered by Mr. Block. While WRC 2 still had the advantage of being the only officially licensed WRC game with all the cars and tracks in place, its lack of evolution from its predecessor left it once again languishing in Codemasters' DiRT, despite some marginal refinements to the graphics and physics along with the addition of special stages.
Irvin cites the technical limitations of both the tracks and graphics as WRC 2's key faults: "The track layouts were still somewhere between rallying and tarmac track layouts. For example, the Finland stage was too wide and a lot of stages had corners that weren't enough ties. But the main let-down was probably the graphics. We were actually working on the new graphics engine that we would use in WRC3 but it was not ready at the time for WRC 2."
Unfortunately for Milestone, history ultimately repeated itself. Whereas Gran Turismo 5 was released a month after WRC, Turn 10's Forza Motorsport 4 was released on the very same day as WRC 2. Forza Motorsport 4 was met with universal critical acclaim – WRC 2, on the other hand, was not.
Milestone have been taking feedback on-board however, which has had a direct influence on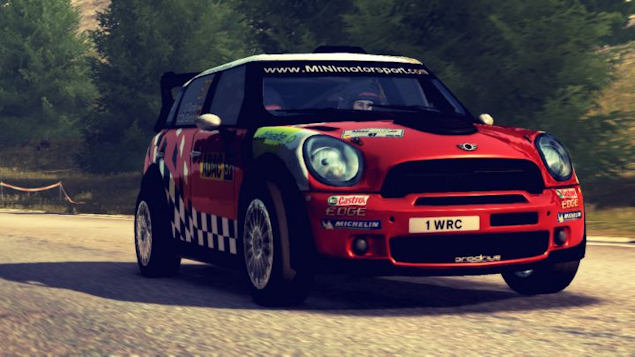 the development of WRC 3 as Matteo affirms: "Obviously we are very conscious about the critics and opinions of our games in the press, so the first thing we did before starting WRC3 was to understand which points to work on to improve the game. The most important point was authenticity and the tracks. We wanted to give the player more different tracks, more stages to play during the rally and to give the player the sense of a real rally and not just a series of stages. WRC 2 had a lack of authenticity – we want to give the player the real rally experience."
Indeed, Milestone certainly seem to be confident that WRC 3 won't suffer the same fate as its predecessors: "I'm feeling more positive now," says Irvin assuredly. "The first feedback I saw for WRC 2 was on forums after the first demo was released. We had a lot of negative comments but some positive comments. The community then started to provide feedback on how to improve the game. I'm feeling more confident about how the press will receive this game – put WRC3 against WRC1 and you will notice a big difference and step forward."
Matteo certainly loves to reiterate the word "authenticity" when describing Milestone's take on WRC, and WRC3 potentially fulfills their original vision of creating an authentic WRC gaming experience – one that they hoped to achieve three years ago with the first title. "I think WRC3 now has that authenticity to be a true rally game", Matteo proclaims. "With WRC1 we had a lot of great ideas that were neglected because of time or technical limitations. Our vision is now more complete with WRC3."
Is it a case of third time lucky for Milestone? Well, mercifully we can put their last two misfires behind us, as we can safely say that WRC3 is a markedly better game. It's a night and day transition and it's primarily thanks to Milestone's new secret weapon: Spike Engine.
Check back in part 2 of our extensive interview with Milestone, where we'll be delving deeper beneath the bonnet to learn how Spikeengine has helped to complete Milestone's vision when developing WRC3.