It's fair to say that the Need for Speed titles this generation have been largely underwhelming. We got a little excited when we learned the series was taking a year off in 2014 (for the first time in years) with the promise of a reboot. Sadly Need for Speed 2015 was a mostly soulless game leaving us more disillusioned with the long-running series than ever before.
Need for Speed Payback followed in 2017 barely registering a score of 60 on Metacritic further failing to reinvigorate a series which seems to have completely lost its way. This year's title has a lot to do to turn around the fortunes of a series which has fallen well behind the ever successful Forza Horizon franchise. Can Heat reignite the series?
Bad cop, bad cop
You play as one of twelve customisable street racers who go up against Lt. Frank Mercer – a morally grey cop willing to do whatever it takes to keep the street racers at bay. Some of the cops are so crooked that it becomes apparent they are the bad guys and the street racers the good guys.
After you've picked your character and first ride you'll be introduced to Heat's daytime and nighttime racing scenes. During the day you'll compete in legal sanctioned races to earn money for new cars and upgrades. At night you'll earn reputation points which allow you to progress through the title's story as well as unlock beefier car upgrades and additional cars to purchase.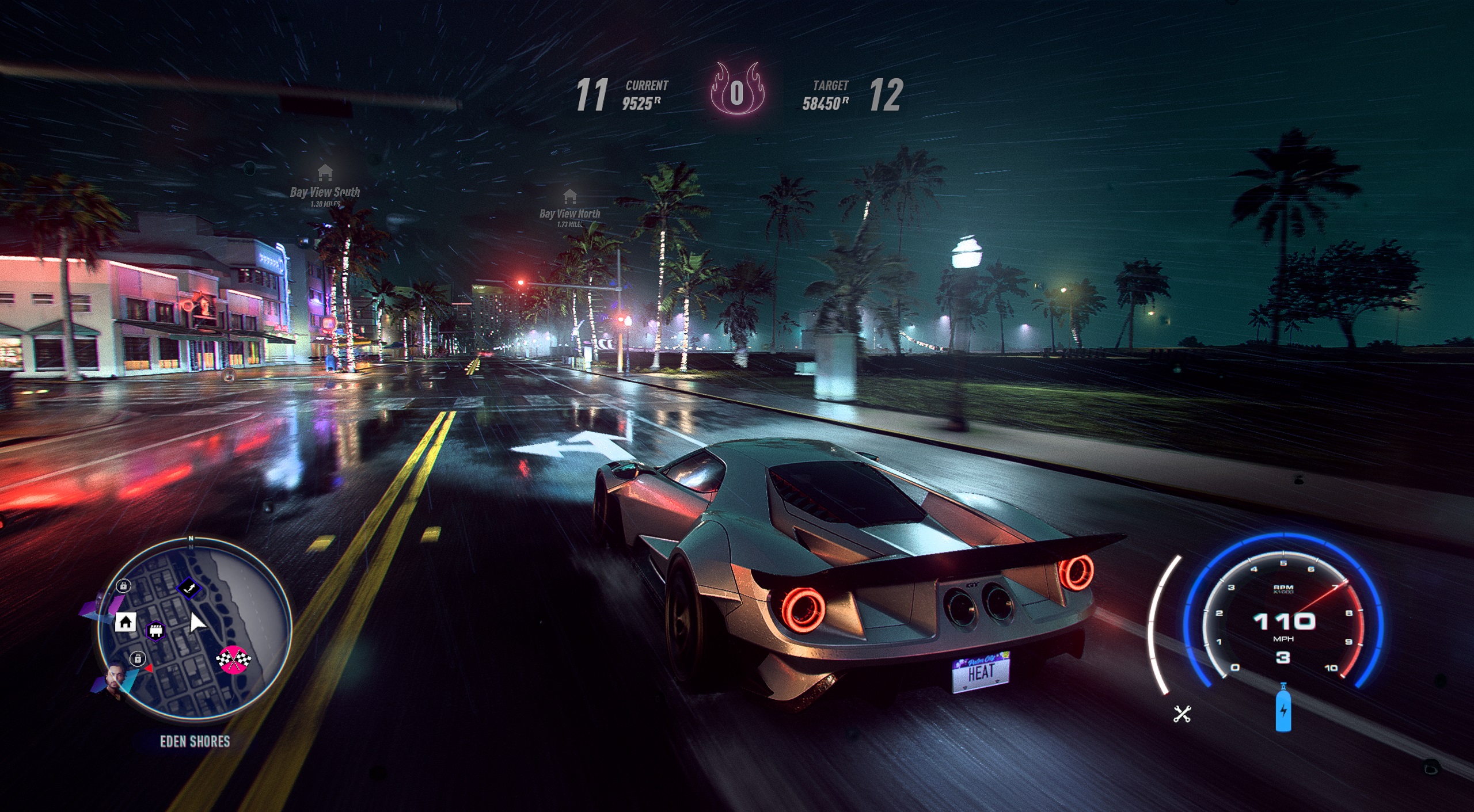 Racing at night can be tense thanks to the ever-present police force. Once you are at heat level three and above you'll find the police can get very aggressive often smashing into you without a care for their own safety. Should you be arrested, you'll forfeit a hefty portion of your rep points. Once you've bagged a decent number of rep points at night you can cash them in by driving to your nearest garage or stay out to gain more – just keep in mind your heat level: the higher it is the more police presence you'll encounter. In between events you'll be treated to cut scenes which add meat to the characters around you. While no Oscars will be won here, the story is reasonably interesting at least.
Need for Speed's campaign gives you a reasonable mix of events to take part in including circuit races, point A to B racing, drifting events and even off-road racing. Most events allow you to challenge others online although finding willing participants can prove difficult. Outside of races, online players can be seen in real-time and it can be entertaining to drive alongside a fellow player. You can opt for the single-player offline experience too if you wish.
Besides racing, there are a number of collectables scattered throughout the map including graffiti tags and flamingos which in turn grant you car wraps, reputation and cash. There are also billboards to smash through as well as an array of speed traps which you can drive through at high speed and some drifting challenges. In short, there are plenty of little distractions in Need for Speed Heat which will keep you busy in between events. It's this variety which helps to keep Heat an entertaining experience throughout.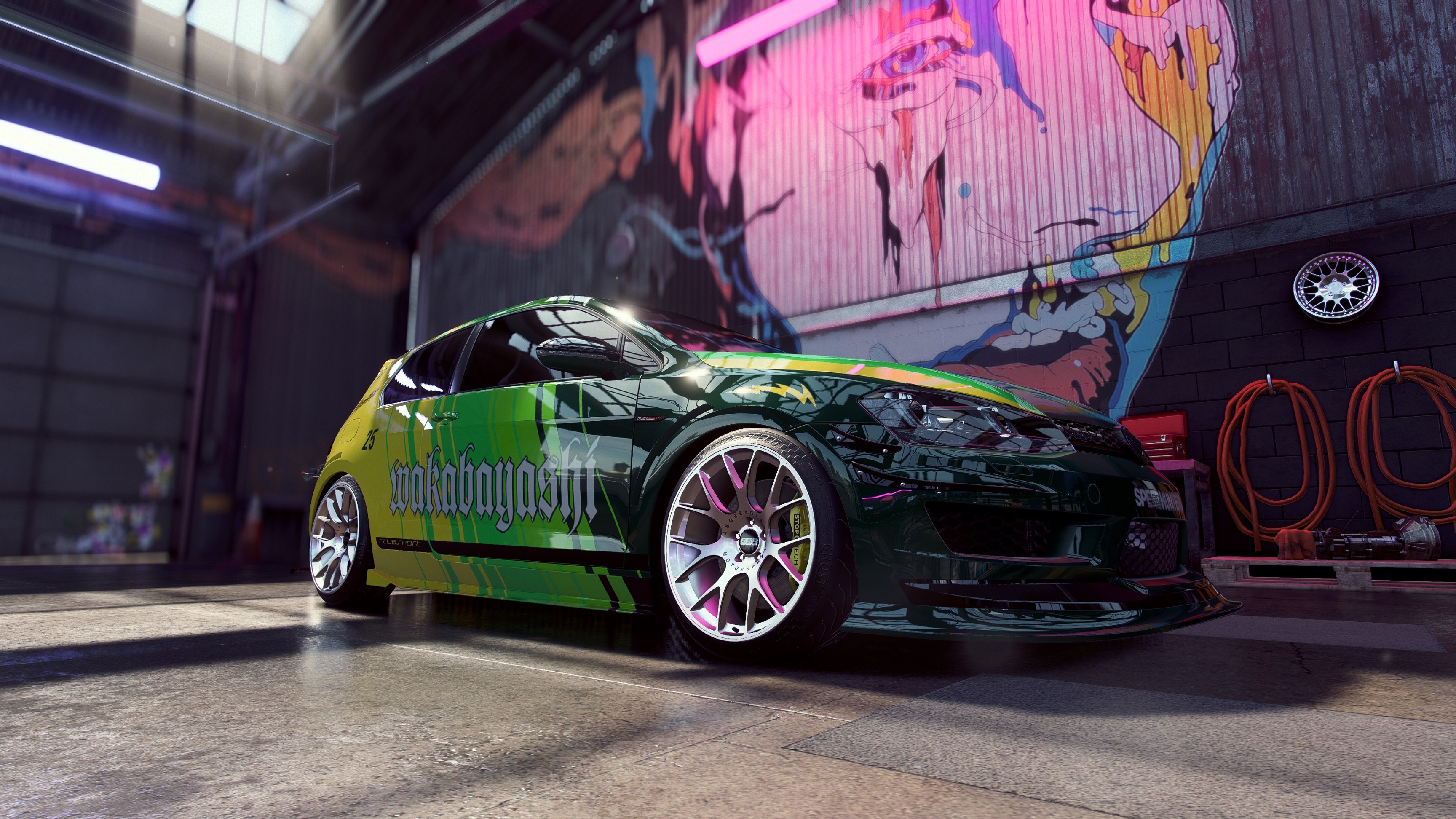 Not taking stock
Car customisation remains a strong element in Heat. Fourteen components can be upgraded including ECU, exhaust, tyres and more. There are several grades of each car part ranging from Stock to Elite+. It's always satisfying witnessing your car go from its stock build up to a road-munching racer – just be prepared to work for it.
With both on- and off-road racing as well as drifting events available, you'll need to tailor your car's setup to stay competitive. Altering your suspension, tyres and differential upgrades allow you to create on- and off-road street racing machines as well specialist drifting and racing vehicles which can be essential.
Visually, you can swap out bumpers, spoilers, fenders, wheels and more, however, we found there can be as few as two or three alternatives only (don't worry, there are plenty of wheels). You can, of course, customise your car's paint and finish as well as create your own designs courtesy of a livery editor which allows you to create anything providing you have the talent. You can also change the colours of your nitrous, tyre smoke and underglow, as well as add air suspension and even change your car's horn. Lastly, you can alter your car's stance and exhaust sound to make your racing machine truly your own.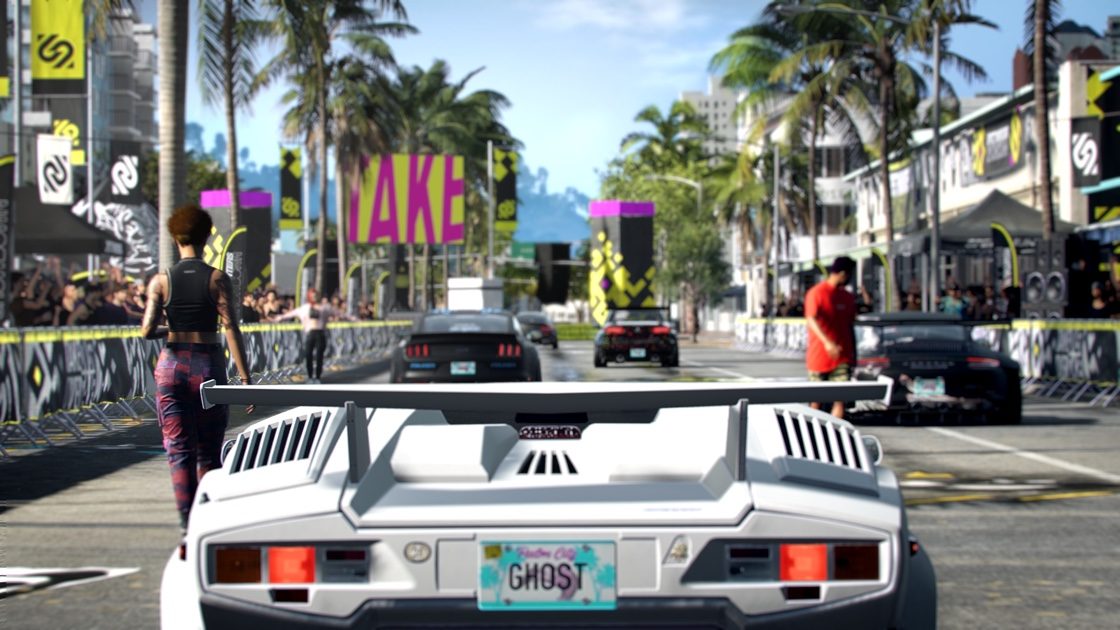 Once you've progressed sufficiently, you'll unlock auxiliary upgrades which range from kill switch jammers, and repairs kits, which can be utilised when things get tough, to passive abilities including radar disruptors which make you harder to detect, a range of nitrous bonuses, inflatable tyres to negate the impact of spike strips, and more.
Rear-end fun
Building a pure racing or drifting build is not always the best approach as we found racing cars too rigid and conversely pure drift builds can be too loose at the rear. As a result, you may find that you have to reverse some of the upgrades to find a good middle ground. That said, the handling, in general, is fun and drifting around turns (which is achieved by coming off the accelerator and back on it) works well for the most part and can be very satisfying when you absolutely nail a drift at high speed.
Need for Speed Heat is a good looking game. The streets are teeming with detail which helps to make the environments believable. Skyscrapers, palm trees, yachts and bridges give the fictional location a pleasant vibe, although the less said about the water wave effects the better. There's also a definite graininess to the visuals on the standard PlayStation 4.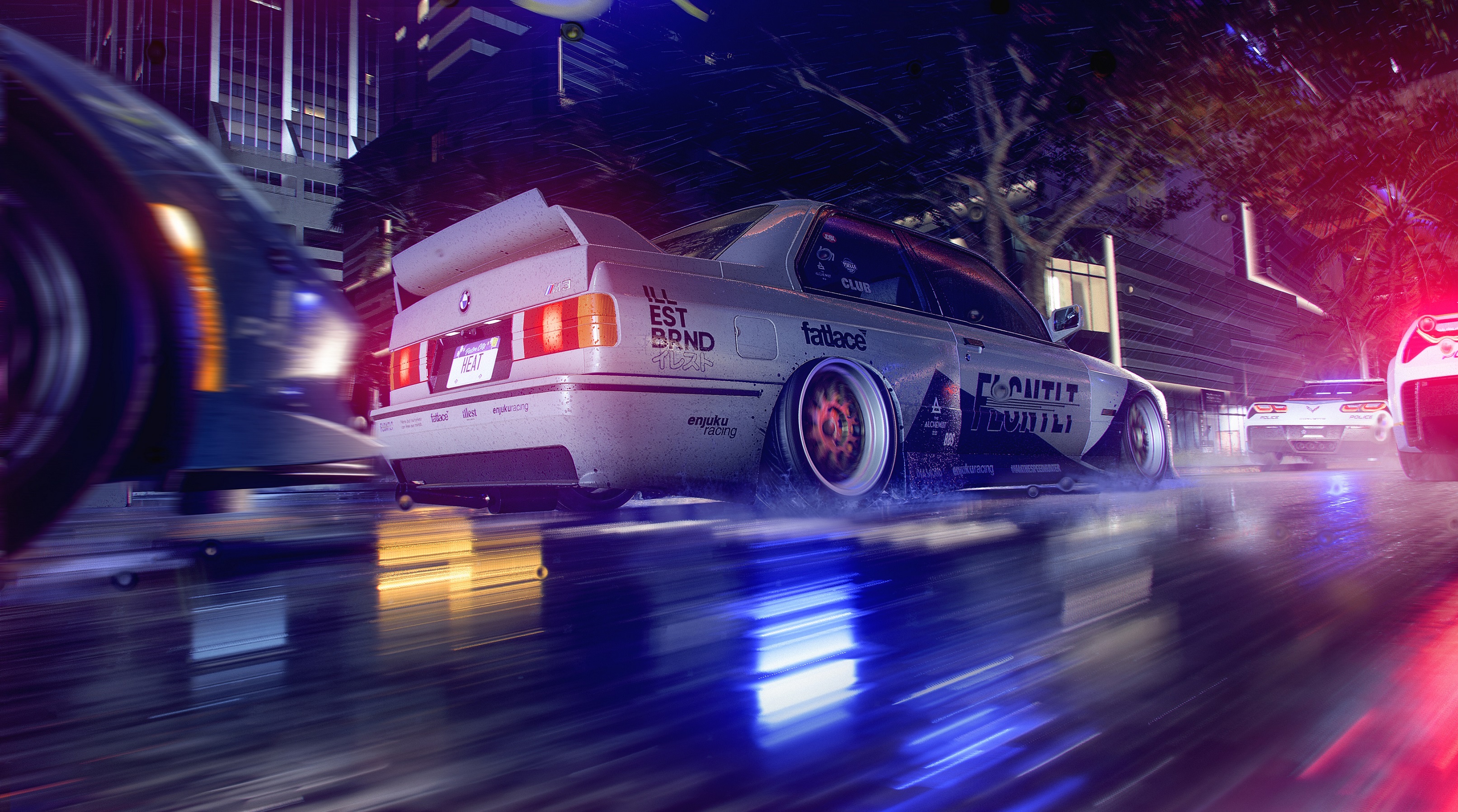 Although many of Heat's vehicles sound purposeful and throaty at relatively low speeds, the same can't be said once you've gone through a few gears: there's far too much of a muted note which can negate the thrill of driving at high speed considerably. This is an area which still requires work to maximise the visceral feel of driving and literally hanging on to these super desirable, over powered automotive machines.
Heat's car selection aims for quality over quantity. You'll find the usual assortment of American muscle both classic and new, popular Japanese street machines, a smattering of German Bahnstormers, some capable off-roaders as well as a decent number of supercars. We did find it frustrating to see the classic Golf GTI, Bettle and the Civic Type R '00 locked so deep into the game as they would make for great starting cars. Those expecting a wealth of cars may be left disappointed.
You'll need to amass a decent amount of credits and rep points to build your dream car which can take a fair amount of time – this is not a criticism either. As a result, you build an attachment to the first few cars you purchase which is something missing from the Forza Horizon games that are all too happy to throw supercar after supercar at you very early on.
Need for Speed Heat is a solid arcade racer that steers the long-running series in the right direction. Although Heat doesn't reinvent the wheel, the missions, events, and mini-games are varied enough to make for a fun experience overall. The story segments are of a high quality which gives Heat a polished and premium feel.
Need for Speed has finished this generation on a much-needed high point. As a result, we can look forward to the next-generation Need for Speed titles with a little more enthusiasm and excitement as long as Ghost Games can build upon the foundations set by Heat. Need for Speed Heat gets a strong seven from us, a worthy title for your racing collection, let's hope we get interior views and wheel support in the next iteration.
Our Review
The good
Lots of varied gameplay elements
Satisfying drifting mechanics
Extensive car customisation options
The bad
Some low powered cars locked out too long
No interior views
No wheel support
Summary
Need for Speed Heat is a solid arcade racer that steers the long-running series in the right direction. Although it doesn't reinvent the wheel, the missions, events, and mini-games are varied enough to make for a fun experience overall, finishing the series on this generation in a better place. As a result, we can look forward to the next-generation NFS titles as long as Ghost Games can build upon the foundations set by Heat.