Kylotonn's first entry in the long-running WRC series, WRC 5, now finally gets a demo for the PlayStation 4 and Xbox One consoles some three months after its release.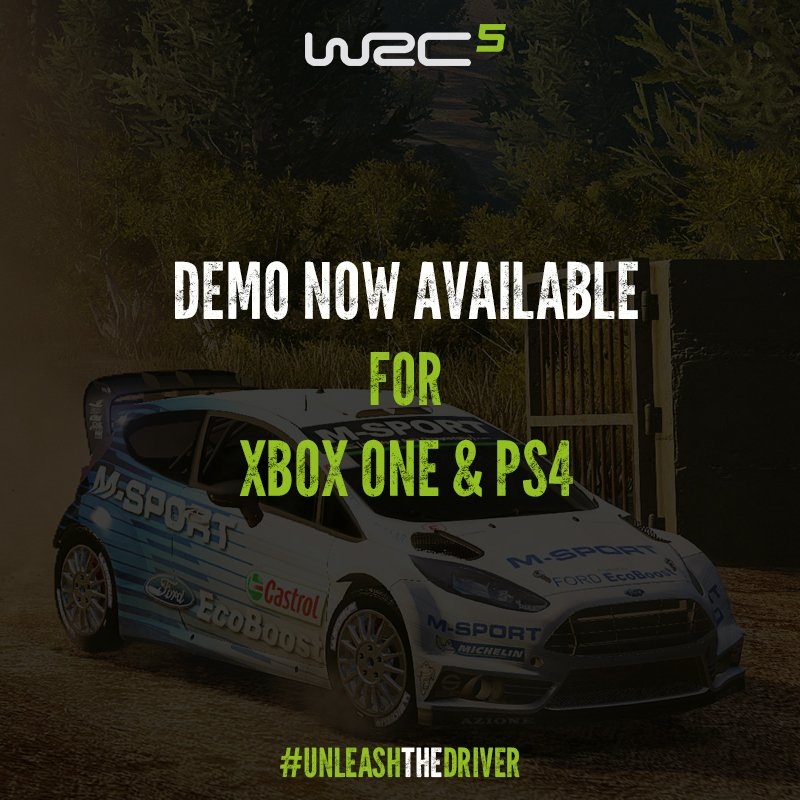 The ~2GB demo gives players the chance to pilot Thierry Neuville's Hyundai i20 WRC car with a choice of two special stages: "the straight and technically demanding icy asphalt of Sisteron-Thoard from the Rally Monte Carlo"; and "Newry's winding, dusty forest roads from the Coates Hire Rally Australia".
One month ago, Kylotonn released their eSports DLC pack which contained six new special stages, one each from Argentina, Italy, Mexico, Monte Carlo, Portugal and Sweden. WRC 5's eSports competition will run from January to October, after 5 qualifying rounds, the 15 fastest players on each platform will compete in the first semi-final. The three fastest of the 15 will then earn a place in the grand final which will take place at Wales Rally GB in October 2016.
You can find out what we thought of Kylotonn's first foray into the WRC franchise with our extensive review.
Help TeamVVV grow by supporting us on Patreon: www.patreon.com/TeamVVV.