Vector Unit recently announced that the fast-paced water racer Riptide GP: Renegade will be available for the PlayStation 4, Xbox One and PC platforms in quarter 2 of this year.
Furthermore, Riptide GP: Renegade will also make a splash onto Android, iOS, and Amazon shortly after. To coincide with the recent announcement, Vector Unit have released a brand new trailer (below) which showcases some rather fun looking mid-air stunts.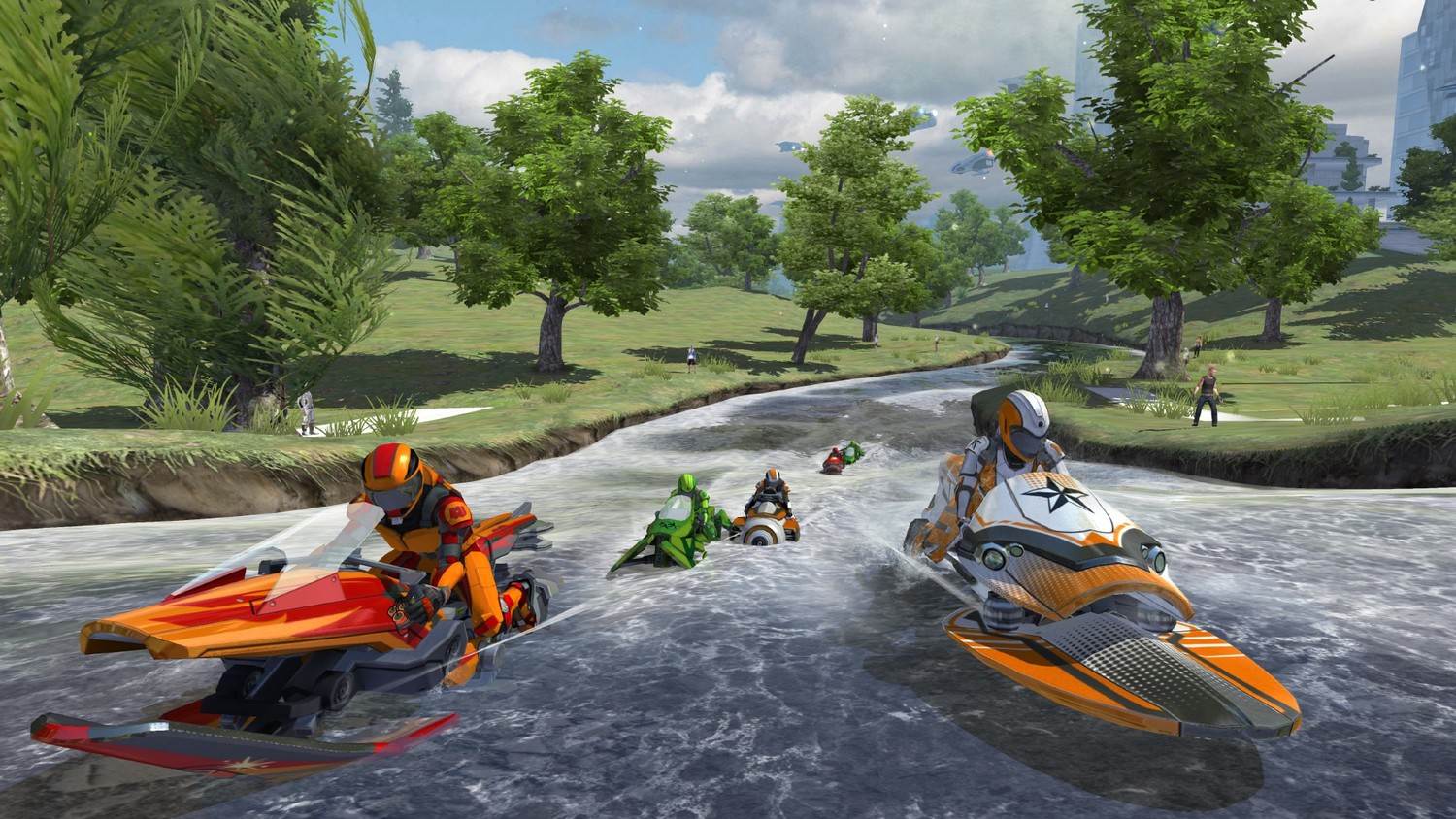 In Riptide GP: Renegade you'll race rocket-powered watercrafts through various futuristic environments all while boosting, out running the police and performing mid-air stunts. The game features a challenging single player Career mode, or if you prefer, you can take the action online, there's even split screen local multiplayer too if that's your thing.
"We've been hard at work getting Riptide GP: Renegade ready for series fans and new players alike," stated Matt Small, Creative Director and Co-Founder of Vector Unit. "This version has been developed from the ground up for next-gen consoles.  We kept what worked, but completely retuned the mechanics and the graphics engine, and we can't wait for players to get their hands on the game."
In the Career mode you'll need to battle your way through different event types and even boss fights to reach the top of the underground hydro jet racing circuit. Racing will naturally earn you experience points which can be used alongside cash to upgrade your hydro jet, unlock new stunts, and increase your rider's performance. Riptide GP: Renegade will release for the PlayStation 4, PC and Xbox One platforms in Q2 and is said to run at 1080p resolution and 60fps.