The all-new TVR Griffith sports car has made its racing game debut in The Crew 2, as free DLC for the open world racing game.
Available now for The Crew 2 Season Pass owners, the new Griffith will be accessible to all players on 7th November – as will the Nissan R34 Skyline GT-R 'Drift Edition' that's also being added to the game for free.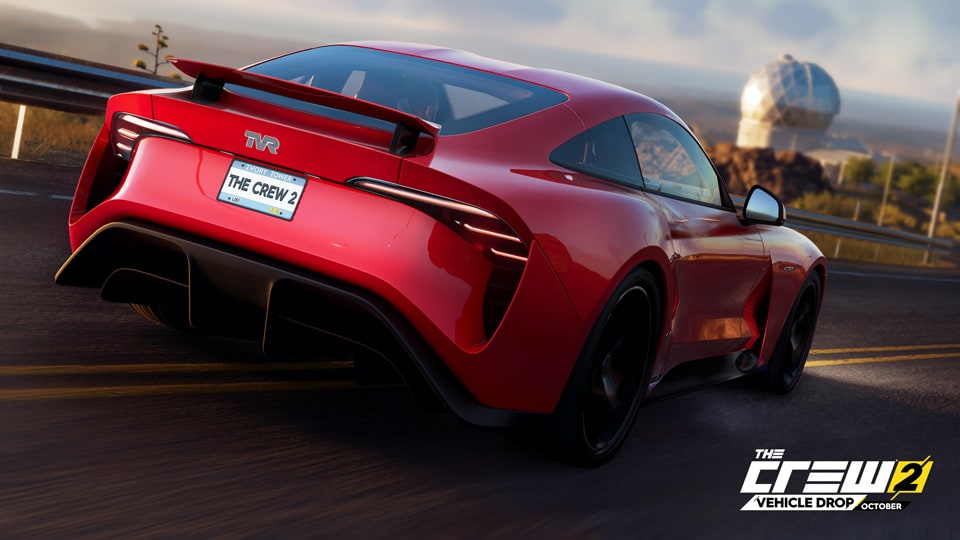 The addition of the new Griffith also doubles the game's TVR car roster. When The Crew 2 launched in June 2018, the only model from the brand it featured was the Sagaris (one of the last models introduced by TVR before its demise in 2006).
First revealed at the 2017 Goodwood Revival, the TVR Griffith is the first model to be announced by the revived car maker, and will go head-to-head with the Porsche 911 and Aston Martin Vantage when it eventually goes on sale.
The new TVR Griffith also had a games industry connection before its The Crew 2 appearance. Les Edgar, TVR's CEO and chairman, co-founded with Peter Molyneux the Bullfrog Productions studio – a now-defunct developer that's perhaps best known for its Theme series of management games.