Nacon (formally Bigben) has recently confirmed that TT Isle of Man – Ride on the Edge 2 will be coming to PlayStation 4, Xbox One and PC on March 19 with a Switch version to follow at a later date.
The sequel to 2018's TT Isle of Man – Ride on the Edge features a newly revised physics system which completely changes the bike handling. This new direction strives for realism replacing the more arcade-esque direct steering from the first title.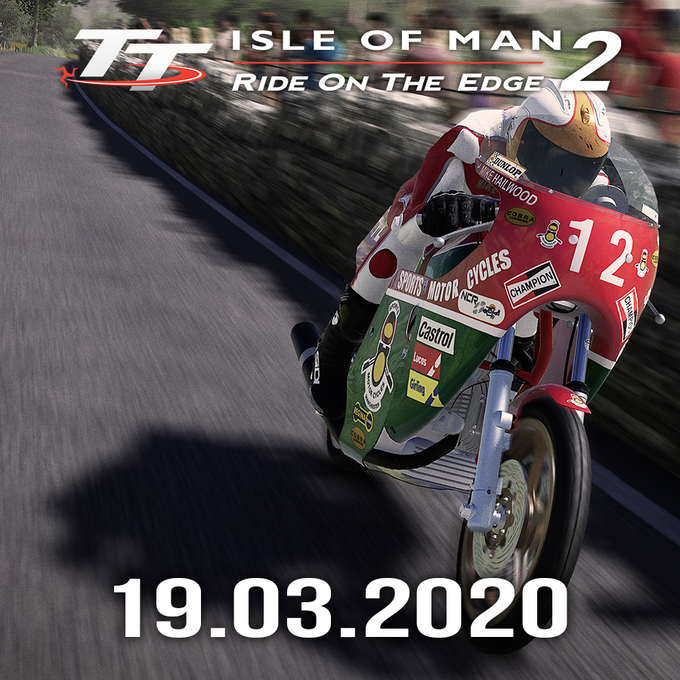 The newly implemented 'gyroscopic effect' gives the player more precise steering and speed wobbles have been added to alert players that they run the risk of coming off the bike.
Development studio KT Racing has also redesigned the brakes and shock absorbers which now respond to all bumps you'll encounter giving essential feedback when riding at incredible speeds.
That's not all though, you'll need to manage wear and tear of various bike parts to squeeze the best from your machine. Brakes, suspension, engine and tyre temperatures all need to be monitored if you wish to be competitive across the full distance of the 60km circuit.
To provide players with the most realistic simulation possible, the studio has enlisted one of the top up-and-coming riders, Davey Todd (the face of TT Isle of Man – Ride on the Edge 2), as well as the fastest French rider on the Isle of Man circuit, Julien Toniutti. Both riders will share their knowledge and experience with the goal to "optimise all aspects of the riding physics".
Toniutti describes TT Isle of Man – Ride on the Edge 2 as "incredibly realistic" complimenting the title's sense of speed and the feeling like you are actually riding a bike. Toniutti also sees the value of using the game to help memorise the colossal circuit which features no less than 260 bends.