The Crew Wild Run has received a new patch update, adding a new Practice Mode as well as handling improvements to several cars.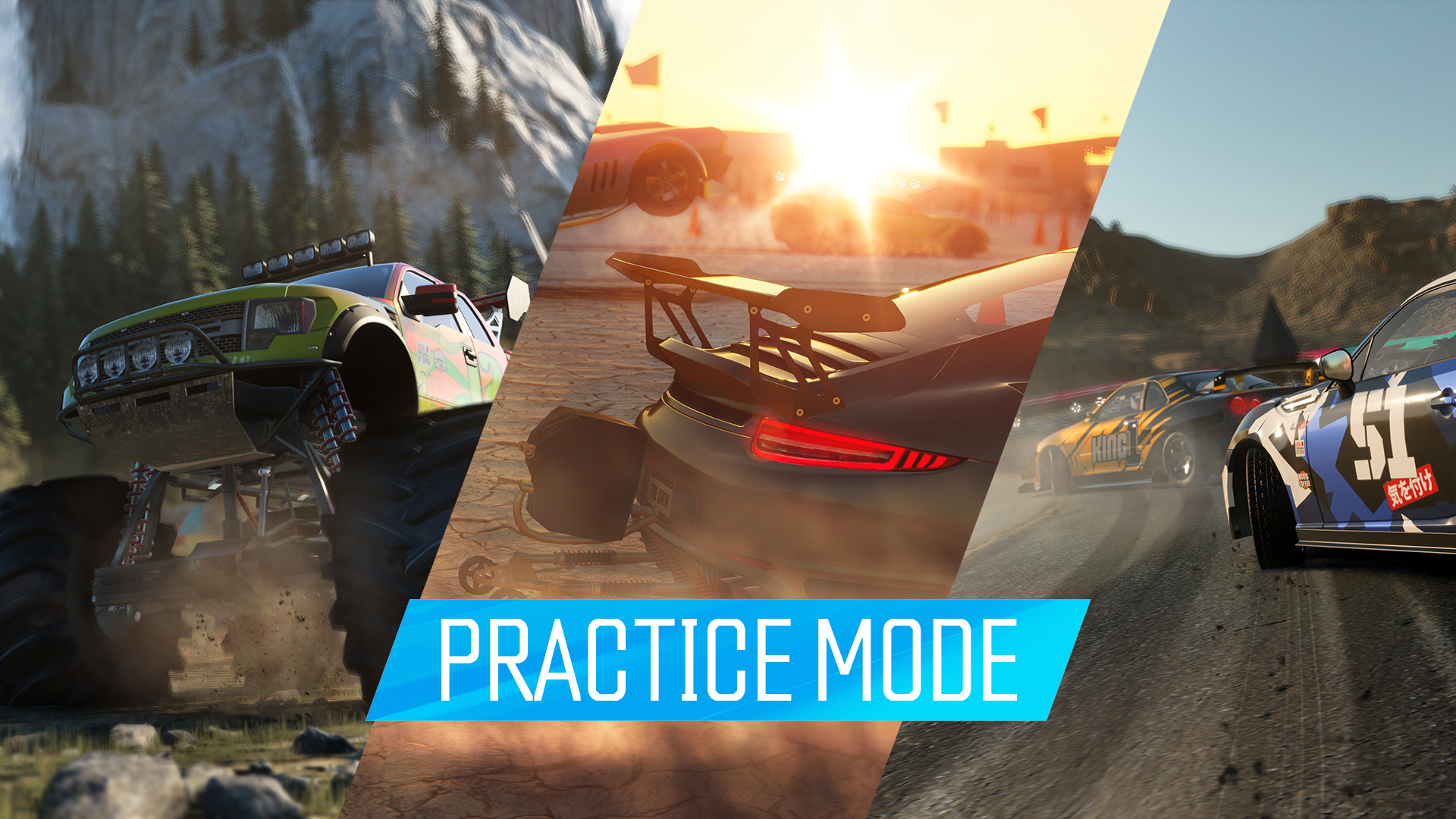 One of my gripes with The Crew Wild Run was that you could only access the new extreme events via The Summit, an online monthly competition containing ranked events spread across the various new modes introduced in Wild Run such as drag racing, drifting and monster trucks.
The patch adds a new practice mode which lets you access Wild Run events outside of The Summit. To help you practice for the following month's Summit, all Monster Arena challenges, Drift trials and Drag trials scheduled for the next three weekly qualifiers are now accessible via main events on the map. Once completed, they will show up on The Summit tab.
Of course, Extreme points will not be rewarded in the practice mode, but you'll still earn Bucks, experience and smart loot.
In addition, The Crew Wild Run's February patch adds handling updates to several vehicles as well as bug fixes. You can find the full list of changes introduced in the patch below.
Handling update
Improved aerodynamics, better steering reactivity, improved counter steering, improved grip behavior, increased differences between Driving Help/Sport/Hardcore driving modes for:
Chevrolet Corvette C3 FULL STOCK/PERF
Hummer H1 FULL STOCK/STREET/PERF/DIRT/RAID
Chevrolet Corvette C2 FULL STOCK/PERF
Nissan Fairlady Z 432 (PS30) FULL STOCK/PERF/DIRT
Bug fixes and improvements
Drift trial: Scoring areas have been added. If a player leave these areas he will no longer get points.
Summit: Qualifier rewards have been rebalanced.
https://youtube.com/watch?v=S1WO6bh1m7A%3Frel%3D0
Like what we do? Support TeamVVV on Patreon: www.patreon.com/teamvvv