Playrise Digital have today announced that the Playstation Vita version of their micro machines-inspired racer Table Top Racing is in line for a permanent price drop of a mouth watering 75% off.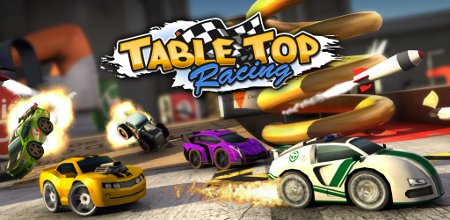 Nick Burcombe, CEO of Playrise Digital commented:
"The 75% price drop down from $7.99/£4.99, brings TTR Vita in line with the premium mobile versions of the game. We hope the price drop will help to whet the appetite of gamers before we hit them with our current project, the all new next generation 'TTR: World Tour', fast approaching for PS4!"
Table Top Racing is also available on iOS and Android mobile devices and has proved extremely popular with over 7 million downloads when tallied together.
The price drop for the Playstation Vita version of Table Top Racing is currently scheduled to go live on May 20.
Read our original review of Table Top Racing on the Vita.
Support TeamVVV on Patreon: www.patreon.com/TeamVVV