SimBin Studios has confirmed an all-new car is currently being developed for RaceRoom Racing Experience (R3E): the Audi 90 IMSA GTO touring car.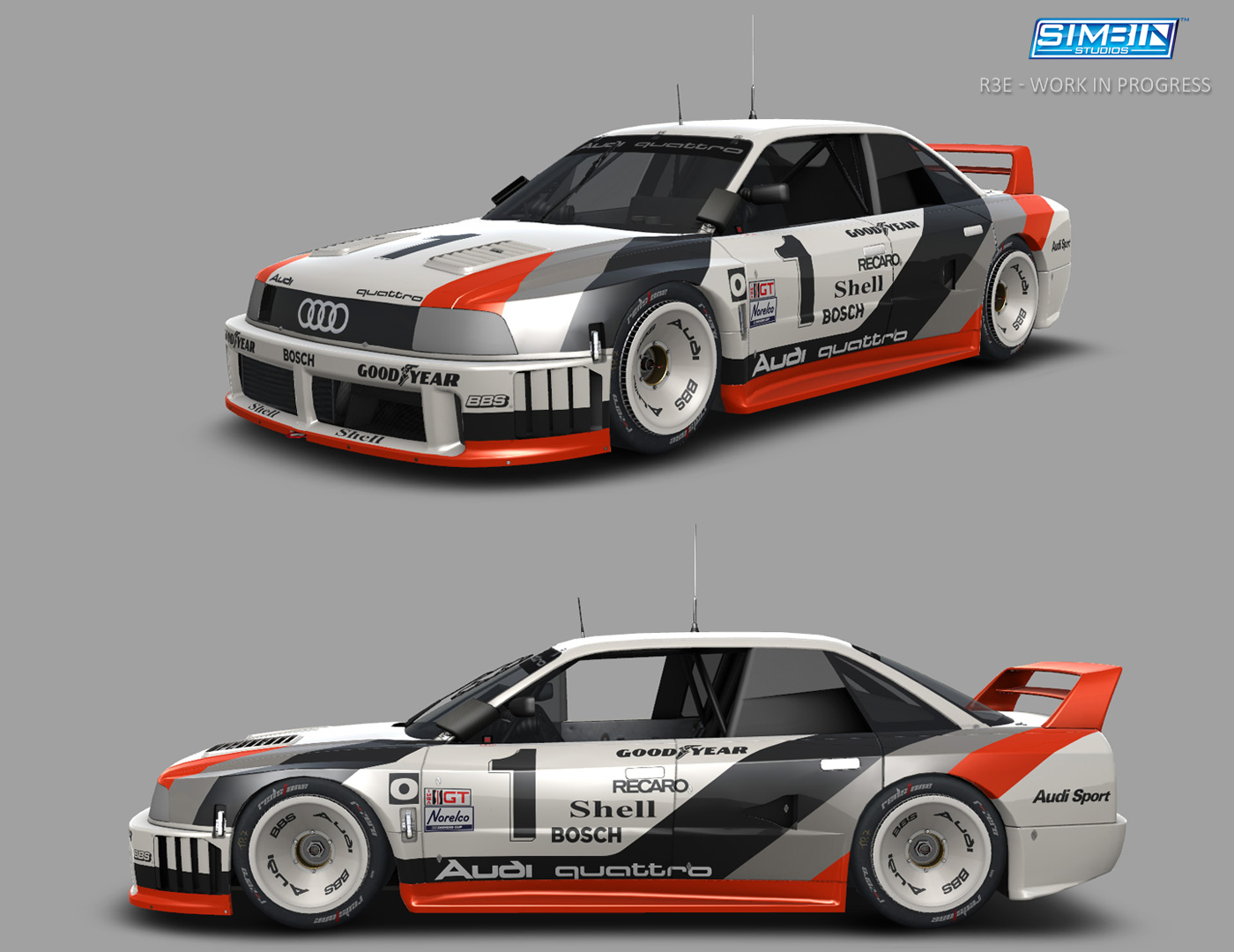 Whilst no details regarding a defined or estimated release date were cited by SimBin, the recently released batch of work-in-progress renders does suggest that work on the in-game model was at least nearing completion when the images were taken.
A Frankenstein's Monster-esque mash-up of Audi's Group B rally cars and the 200 Quattro touring car that won the 1988 Trans-Am championship in its debut year, the 90 IMSA GTO was an all-wheel drive, 720hp touring car that proved to be highly competitive in the IMSA-sanctioned GT Championship.
Despite the 90 IMSA GTO winning seven of the 17 races in the '89 season, and finishing runner-up to the Mercury Cougar XR7 of Roush Racing, Audi pulled out of the IMSA series in favour of competing in its native DTM touring car tournament. Using the lessons learned from the 90 IMSA GTO, Audi went on to triumph in the 1990 and 1991 championships with its V8 quattro DTM cars.