After a brief hiatus with regards to freshly acquired licensing-related news, the team behind the highly anticipated Project CARS title have announced a new deal with German automaker Ruf Automobile.
As part of the agreement, four of the company's most commendable and iconic road cars will find their way into the beta for Slightly Mad Studios' soon-to-be flagship product.
No release dates have been announced as of yet, though we're told the four Rufs will find their way into the Project CARS beta through one of the constantly altered and improved demo's many upcoming updates.
But what exactly are the four cars that are being added to Project CARS? Well, they are:
Ruf CTR 'Yellowbird'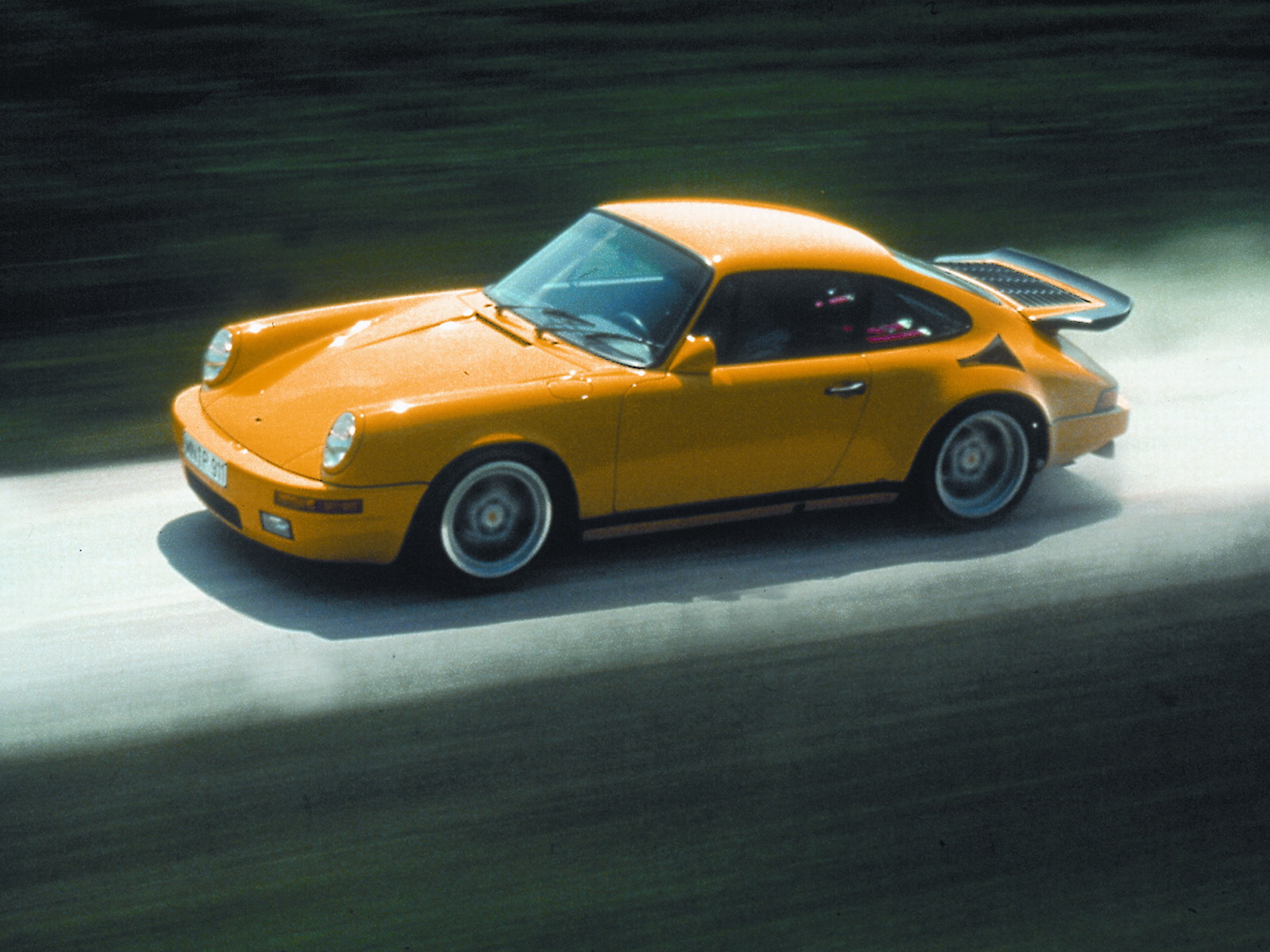 If you're a massive car fan (or if you've read any of our car announcement pieces for other racing titles), you've probably heard of the rather famous Yellowbird. If not, though, then prepare to be lectured on why this particular Ruf – the only one out of the four to not come from this decade – is one you need to know about.
Where do we start? There are simply so many things that make the CTR Yellowbird a truly awesome car: with a 470hp twin-turbo flat six, it's effing fast (not only were the 3.7 second 0-60mph time and 211mph top speed record breaking figures for 1987, but they're still commendable in the 21st Century), the 1,150kg curb weight means it should fly through the bends and, with race-spec tyres and brakes, reigning in that power shouldn't be too tricky.
Actually, it could be – this is, after all, a rear-engined, rear-wheel drive Porsche 911 that's been cranked up to eleven (Ruf won''t like us very much for describing its baby like that…), so, with that drivetrain and the noticeable turbo lag this thing has, be careful with the throttle, okay?
Ruf CTR3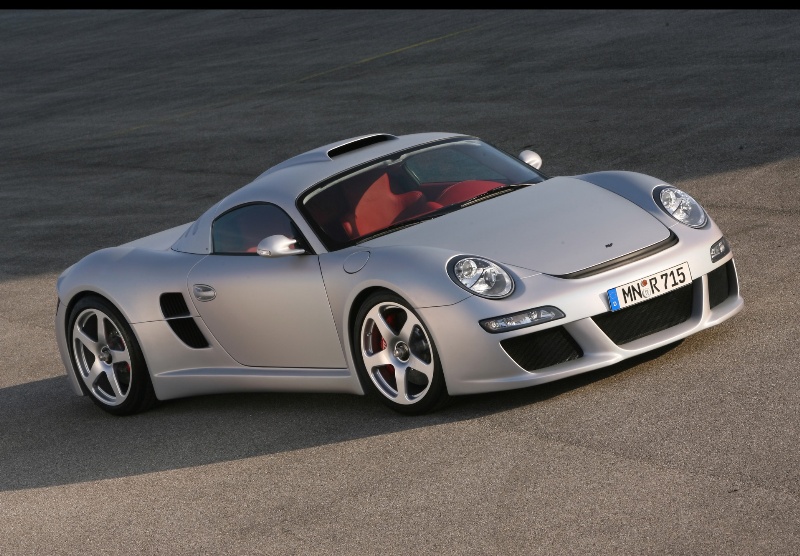 Fast forward 20 or so years, and the Yellowbird now has a grandson in the shape of the CTR3. And, as tends to happen as a species evolves and improves its genetic makeup, the latest member of the CTR family tree certainly moves the game on from the iconic original.
And was say that in the most modest of ways: the gap between the Yellowbird and this is huge!
Yes, the engine's still a twin-turbo flat-six and the Porsche 911 is used as a base to work on, but that's where most of the physical similarities end. Engine capacity is up to 3.8 litres, the motor itself is now mounted in the middle, all the bodywork is crafted out of carbon fibre…oh, and there's 750bhp to play with.
Make no mistake, this 236mph mid-engined monster is seriously quick. All of a sudden, the hypercars we know will be in this game – namely the Pagani Huayra and Gumpert Apollo S – have something to genuinely worry about…
Ruf Rt 12R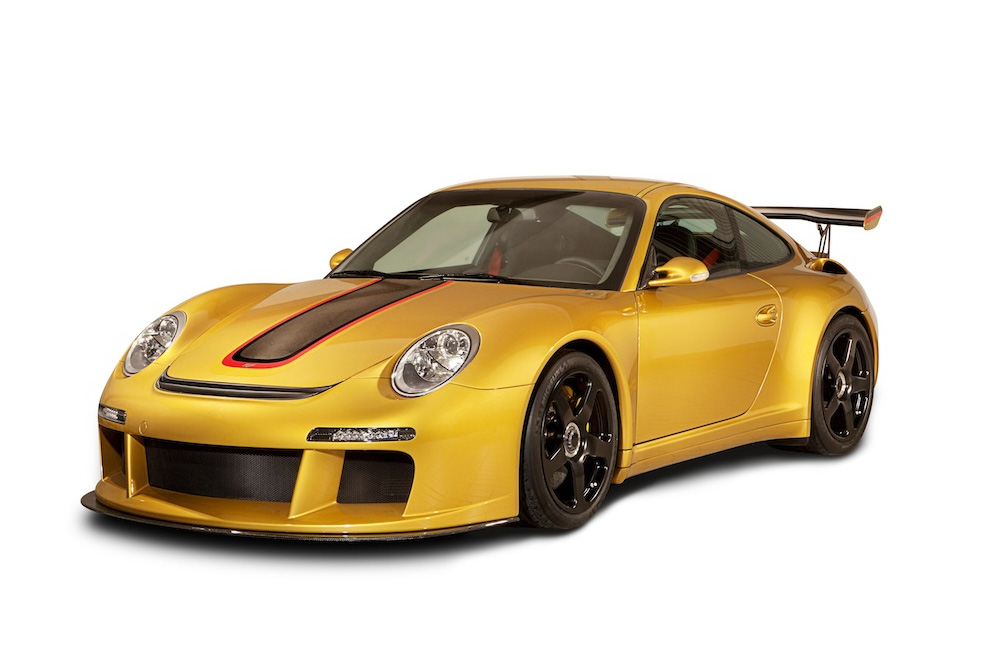 If you're enticed by the CTR3's speed, but are a tad intimidated by the fact all of its 750bhp are being sent to the rear axle (or you'd rather your Rufs to look a bit more like that eponymous sports car from Stuttgart), don't fret! Your requirements have been catered for, in the form of the Rt 12R
An evolution of the already petty potent Rt 12, the 'R' version packs most of the CTR3's punch in a potentially more useable package – compared with the mid-engined range topper, the Rt 12R is down on power to 'only' 730bhp, whilst the all-wheel drive system should help out with regards to finding traction and grip.
It's also got roughly the same performance as its bigger brother as well, with a 3.2 second sprint to 60mph time and a 230mph top speed. So, does even the CTR3 have something to suddenly keep a close eye on?
Ruf RGT-8
Whenever Ruf takes a Porsche 911 and transforms it into one of its own, it always has the donor vehicle's engine (albeit heavily reworked and improved upon in order to cope with the ferocious power outputs). However, with the RGT-8, all that has been changed, as this is one of the the first 911-based Rufs to come with an engine that has more than six cylinders.
Somehow, Ruf's engineers have managed to shoehorn an in-house 4.5 naturally aspirated V8 (again, something that's unusual for a Ruf). As a result, the power figures aren't quite as impressive as the ones associated with the turbocharged cars, but when you've got 550bhp to play with, it's not like you're missing out on much, is it?
And, if the sound engineers at Slightly Mad Studios have done a good job with the sound recordings, you should be in for an aural treat when you eventually get to try it out in Project CARS. Whether or not the V8 will be as cultured or as evocative as the flat-sixes, though, is a question we'll let you make your mind up about.
So, do any of the Rufs here float your boat? Are you looking forward to them appearing in Project CARS? What's your take on the beta so far? Let us know in the comments section, in our Forum or on our Facebook page.