Image Space Incorporated (ISI) have released the "Max" build 998 for their PC racing sim rFactor 2.
This build has been named the "Max" build in tribute of Max Angelo (Massimo Angiolucci), a well-known member of ISI's internal testing team, who sadly passed away recently. The new build includes updated Lite/SDK installers with a number of fixes and updates and a new demo for those who do not yet own the racing sim.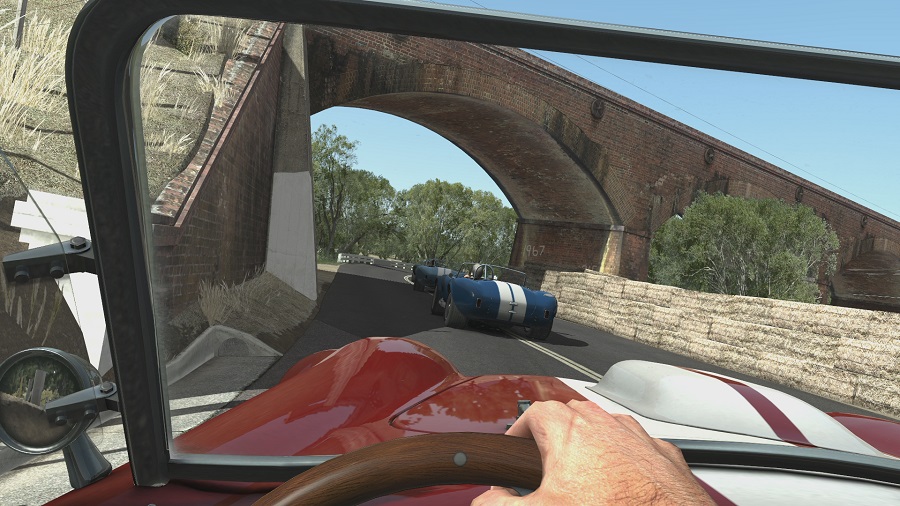 The new demo includes karts, the Formula Renault 3.5 and the rather awesome AC 427 Cobra which you can test around the Atlanta Motorsports Park this time around. This replaces the Corvette C6.R, Formula Renault 3.5 and the Silverstone Circuit found in the previous demo.
The lite installer initially doesn't contain any cars and tracks as it allows you freedom of choice of what content you want installed. According to ISI, the lite installer can also be used to update a recent build by installing over the top.
You can download the new demo, the lite installer and the SDK/Dev Mode installer on this page. You can view the full "Max" build 998 changelog below which lists the many added features and fixes.
Support TeamVVV on Patreon: www.patreon.com/TeamVVV.

---
Update 33 (Build 998) Changelog:
FEATURES:
– Added an option to the KnockoutQualifying plugin to have a fixed number of vehicles being scored in Q2/Q3/Q4, rather than have a variable number which was computed proportionally based on the number of vehicles in Q1.
– Online map put player's icon and the icon for the car to be followed under caution in front of the others so they are easier to keep track of.
– Added results file tag which lists the layout MAS file.
– Made the key for triple-head configuration and the TGM display into a single configurable control.
– Expanded multiview adjustments to allow separate side channel settings
– Default pace car is Corvette
FIXES:
– Corrected albedo levels on several particle textures.
– Fixed an issue where a rear axle adjustment was essentially being done twice in initialization.
– An attempt to avoid the opponent car jitters that start happening after a few hours and get worse in long multiplayer sessions. This still needs to be tested (using the admin command /forwardseconds should help).
– Corrected static ARB forces (already accounted for non-symmetric ride heights, but now accounts for non-symmetric springs and weights as well)
– Small fix to prevent the upgrade tree list from updating the current track when not in realtime.
– The wheels on other clients' vehicles should usually rotate at approximately the correct speed now.
MODDING / PUBLIC DEV:
– Added "none" to AIW editor text display options. Fixed step distance/speed not getting saved for track overrides in AIW editor.