EnjoyUp Games have announced that the Wii U retro-racer Rock 'N Racing Off Road will be coming to the Xbox One console, they have also released the first images of the Xbox One version (seen below).
The game, going by the name of Rock 'N Racing Off Road DX, bares more than a passing resemblance to Ivan Stewart's Super Off Road. The top-down racer includes several modes of play including the usual arcade, time trial and multi-player modes. The Xbox One version will allow up to 8 players to play at once as opposed to the 5 which the Wii U version enabled I believe.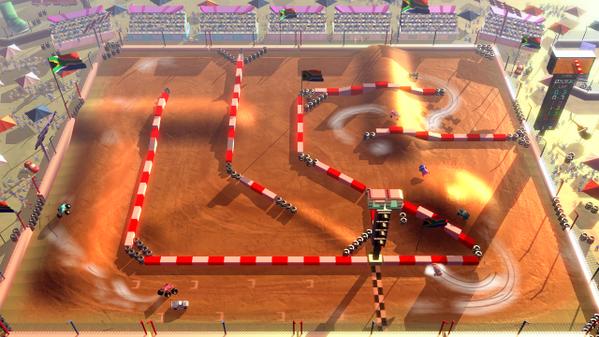 Rock 'N Racing Off Road DX will run at 1080p (perhaps not surprisingly so), and so far it looks as though the game will offer very little extra when compared to the Wii U version which was released back in January this year to a luke warm reception from critics, currently sitting on Metacrtic with an arrogated score of just 39 from 5 reviews.
Support Team VVV on Patreon: www.patreon.com/TeamVVV.