Radial-G has kept PC players busy with its anti-gravity action for some time now. Console players meanwhile have had to exercise patience, however it looks like all that waiting will be rewarded very shortly indeed.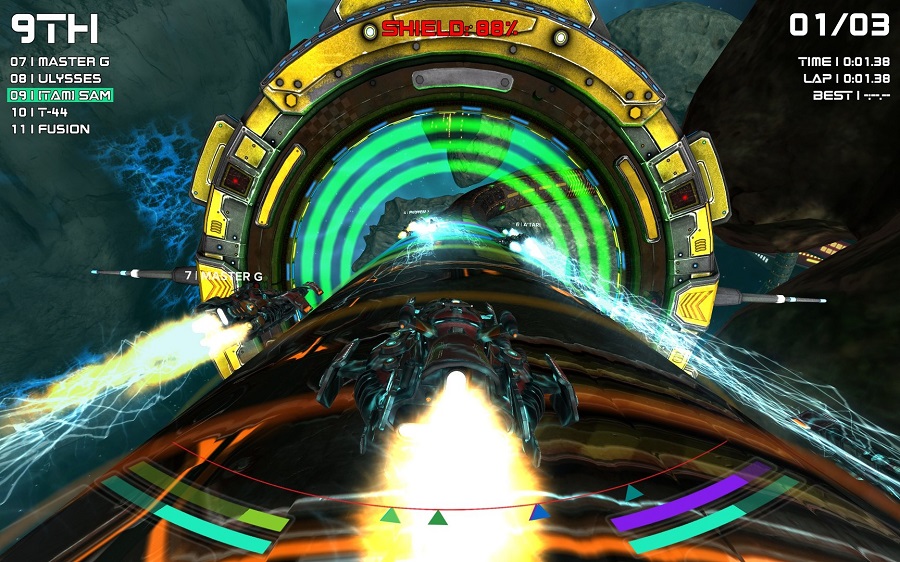 The fast and fun VR compatible racer is set for a physical and digital release before the end of summer according to developer Tammeka Games who recently conducted an interview with VRFocus.
"It's been a learning experience for the team as first time Sony PlayStation developers releasing their first title, navigating the development and submission process", said Sam Watts, game producer at Tammeka Games. "I don't think we made it easy for ourselves choosing our first game to be one that supported online multiplayer, PlayStation VR, PS4 & 2DTV, made with Unity at a time when the SDKs were ever changing but, the light is now at the end of the tunnel with a digital and physical release expected before the end of Summer."
The PlayStation 4 version will include all of the content from the PC version but with a revised total racer count of eight understandably. Additionally, the game will accommodate those that don't have the hardiest "VR sea legs" with a welcome "comfort mode".
The full release should include nine courses which will see you spinning and twisting, whilst navigating splits and jumps as you race for glory in the comprehensive single player career mode. The futuristic game features 8-player online multiplayer support with leaderboards, and PlayStation VR players can play the game from the first-person viewpoint which should prove to be a thrilling experience.
We'll keep you up to date on all things Radial-G Racing Revolved as soon as we learn more.