Gaijin Entertainment and Targem Games today announced their new team-based multiplayer vehicle combat game 'Crossout' to the gaming world. The game is set in a post-apocalyptic world which was devastated by an alien invasion.
In Crossout you'll do battle with fellow human players with your custom built and upgraded deadly armoured vehicle. Anton Yudintsev, CEO of Gaijin Entertainment describes the game:
"Crossout is about customization, the freedom to construct the most destructive vehicles to wage war against your enemies. Trading, earning or purchasing parts and upgrades for vehicles, survivors can build the perfect fighting machine to their own preference, taking into account how each new addition affects the whole vehicle's performance".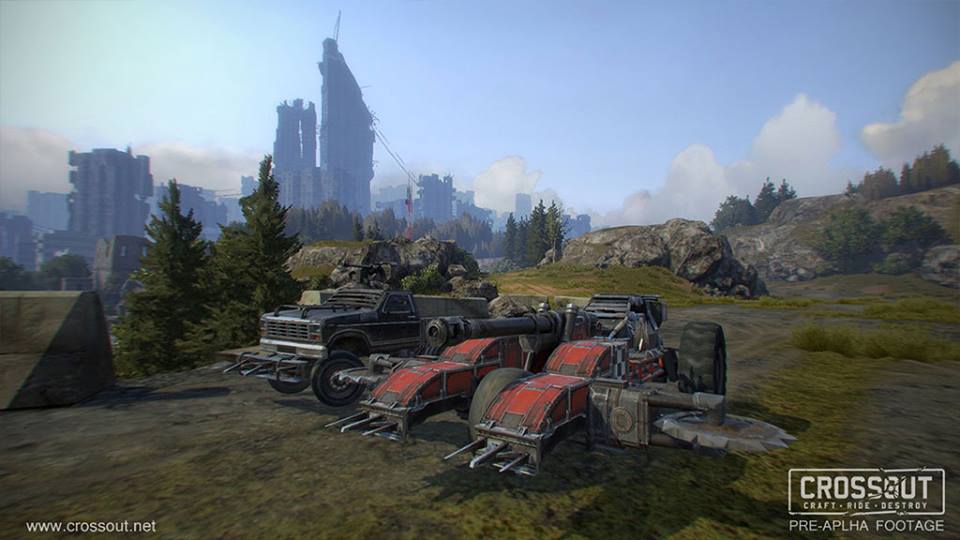 Combat vehicles in Crossout vary from small, nimble and speedy buggies right up to the big and heavy off-road monsters depending on your preference. You can design your vehicle from the ground up choosing its shape, armour, weapons, support systems and any cosmetic enhancements you wish for that personal touch.
There are many vehicle weapons on offer including chainsaws, power drills, machine guns, rocket launchers, flying drones and even stealth generators. You really can build your own vehicle based upon your play style which I think is fantastic, each vehicle will be unique and have its own strengths and weaknesses.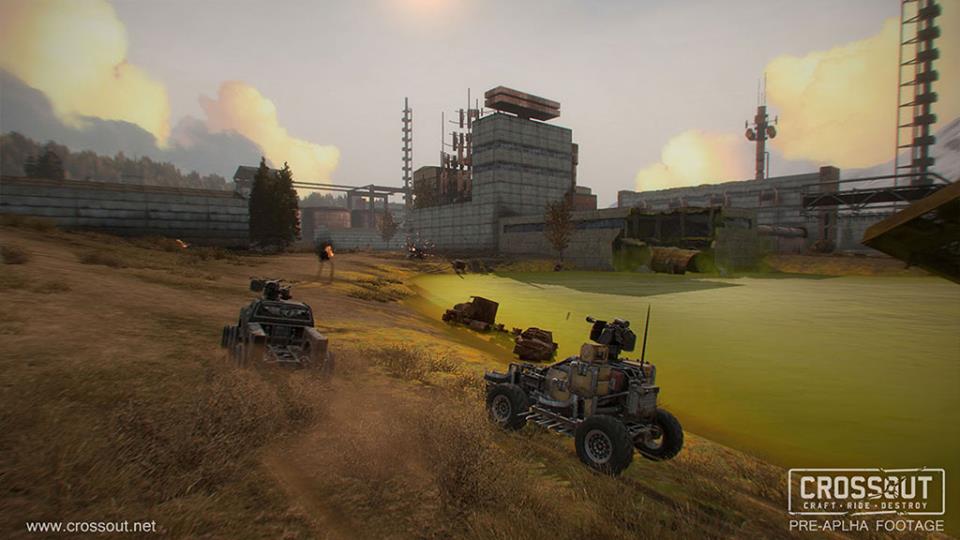 Furthermore, each vehicle features an advanced damage model, so destroying a certain part will affect the performance of it, this can make for some strategic aiming, targeting either the vehicle's weak point or perhaps its main weapon for instance.
Crossout is currently in a pre-alpha state on the PC, and you can sign up for the future closed beta action due to take place this summer. Check out more images in the gallery below.
What do you make of Crossout?
Support Team VVV on Patreon: www.patreon.com/TeamVVV.