Polyphony Digital is looking to hire more sound and recording engineers for future Gran Turismo projects, studio founder Kazunori Yamauchi has confirmed.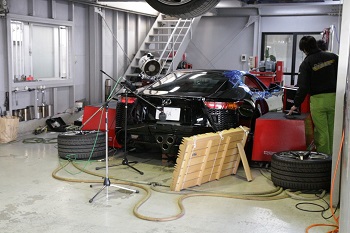 Speaking on the 'Pit Stop; sub-page blog on the official Gran Turismo website, Yamauchi-san has revealed his studio is looking for new talent to help enhance the ways Polyphony records and creates audio effects for use in Gran Turismo games.
Aspiring sound and recording engineers are required to submit an application to Polyphony Digital, with the resume itself having to be written in either Japanese or English. Contact details can be found on the Pit Stop blog entry.
Yamauchi-san also used the piece to provide additional behind-the-scenes details on how Polyphony creates sound effects for the Gran Turismo games, ranging from information on the 'Dynapack' system the studio uses to capture engine audio, to surround sound compatability being one of the main reasons behind the "weakness" of older audio samples in seventh-gen Gran Turismo games.
Image Source: Polyphony Digital Inc.