Slightly Mad Studios are currently developing two racing titles – Project CARS and the lesser known World of Speed. The development studio have just shared four new screenshots of the latter which shows the racer's various weather effects.
We get a glipmse of a very wet London scene and some very heavy fog effects which looks like it could be more than a handful to race in.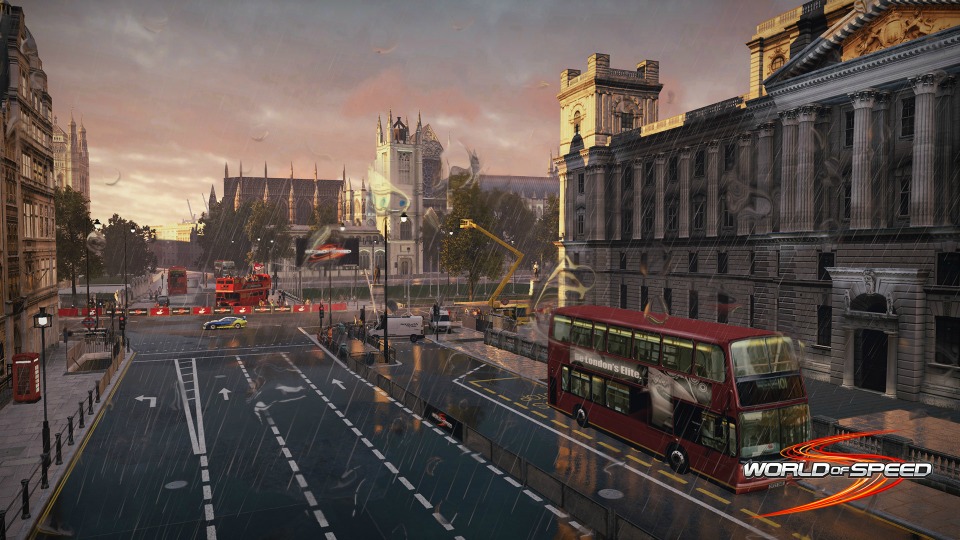 World of Speed is a free to compete online MMO PC racing game which focuses on arcade team-based racing, the action takes place on mostly street circuits. This makes the title a very different offering from the studios' other racing game Project CARS. In World of Speed players have the ability to create motor clubs and expand them to gain access to a number of bonuses.
You'll be racing at the most famous places around the globe in World for Speed, there's street circuits of London, Moscow, Cote d' Azur, Monaco and more. Slightly Mad Studios released a statement last month which told fans that the beta for World of Speed will not appear until at least the second half of 2015. The delay is a direct result from feedback of the alpha version. You can sign up for the World of Speed beta now, you'll need to create your My.com account by clicking here.