Nordic Games have announced that MX vs ATV Supercross Encore will launch for the Playstation 4 and PC on October 27. Xbox One users will have to wait a bit longer sadly with Rainbow Studios currently working on the title for Microsoft's console with no release date yet announced.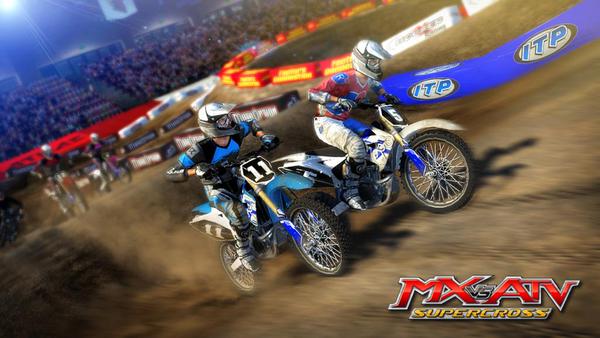 "We are extremely proud of the quality we did reach with the Encore version, which exceeds our internal expectations – It feels like a completely new experience," stated Roger Joswig, Producer at Nordic Games. "We're thrilled to launch the game on PS4 and PC. We are now fully focused with bringing Encore to Xbox One. "
MX vs ATV Supercross Encore is an updated current gen version of MX vs ATV Supercross which was released for the Playstation 3, Xbox 360 and PC platforms late last year. Encore will feature enhanced physics and terrain deformation as well as upgraded high resolution graphics to give the game that added polish people expect from a current generation racing title.
MX vs ATV Supercross Encore boasts 17 supercross tracks, 12 nationals, 2 large open world environments to free ride with friends, 4 waypoint races and the newly added rhythm racing events complete with 5 tracks. You'll have access to over 60 pro riders or you can create your own custom rider with the biggest selection of licensed gear the series has seen to date.
Online races can accommodate up to 12 players, and two player split-screen makes a welcome return. MX vs. ATV Supercross Encore launch for the Playstation 4 and PC on October 27. We'll keep you up to date on the status of the Xbox One version as soon as we know more.
Help TeamVVV grow by supporting us on Patreon: www.patreon.com/TeamVVV.