With Spy Hunter making a comeback and Criterion's audacious port of Need for Speed Most Wanted hoping to set the benchmark for handheld racing games later this year, the PlayStation Vita is starting to build up a strong library of driving games since its initial launch.
Milestone's MUD FIM Motocross World Championship can now also be added to that list, whilst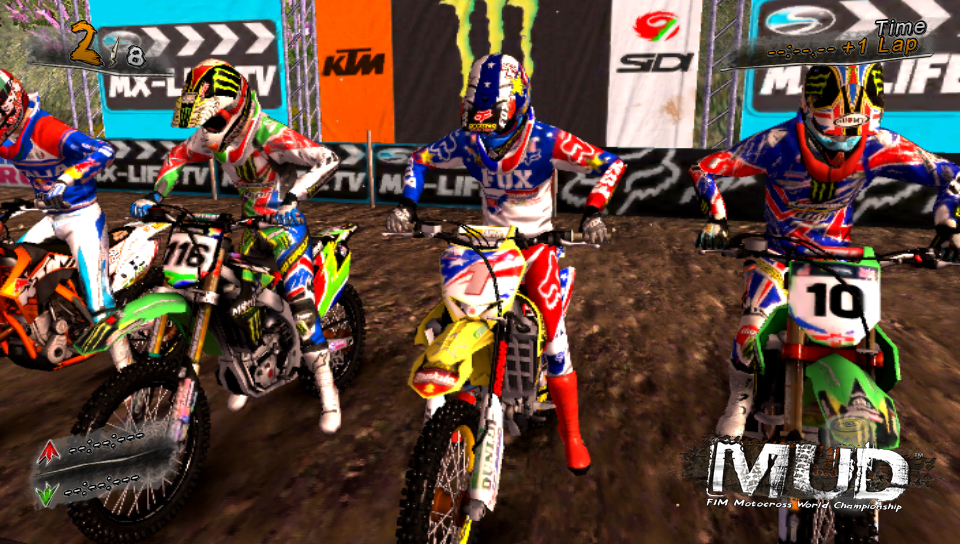 also having the glory of proclaiming itself as the first bike game to land on Sony's shiny new handheld.
In essence, MUD on Vita looks to be a direct port of the same game released on PS3, Xbox 360 and PC in May, featuring 14 bikes, 84 riders and 12 official tracks from the FIM Motocross World Championship.
DLC previously released for the console versions will also be bundled for the Vita release. This will include the Ufo Stylish Safety Pack (exclusive UFO Helmets – Hot Run, Shock Orange, Storm, The Alien and X-Zone) and Trickin' Demons (five new freestyle crews for MUD World Tour, sporting the Fox, Scott, Thor and UFO brands).
Like its console brothers, MUD's visuals aren't looking particularly inspiring compared to other titles judging from these new screenshots (which represent the annual Monster Energy FIM Motocross of Nations event), but, in fairness, the Vita's smaller screen will probably do them better justice.
The console version of MUD received mostly mediocre reviews, so we'll have to wait and see how it fares on the portable platform. Hopefully MUD's shortcomings will be less jarring when played on a handheld, and the fact that this is the Vita's first bike game will undoubtedly go in its favour.
We'll find out for ourselves when MUD makes a splash on PlayStation Vita on September 14th.