Playsport Games has released their first ever patch for the recently released Motorsport Manager which brings a number of improvements and fixes to the simulation.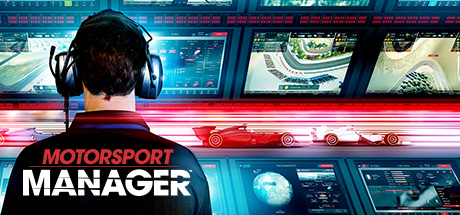 The stand-out highlights of the new patch sees improvements to weather simulation, improved AI with regards to switching to intermediate and wet tyre compounds, fixes to the safety car not returning to pits properly, and the patch fixes multiple game crash bugs.
Playsport Games has also announced that Motorsport Manager is now available to download for Linux and SteamOS. You can view the full changelog for the first Motorsport Manager update below.
Changelog
– Improved weather simulation
– Improved blue flag AI
– Fixed a standings demotions bug relating to parts being banned
– Fixed initial game car stats
– Fixed an issue where changes to the livery were not reflected in race (still showed the default livery)
– Fixed an issue where if a driver won a race, but got demoted due to illegal parts being discovered, the social media still thought they had won.
– Extra Wide screen support for car design screen
– Fixed the triggering of the "Blag Flag" achievement
– Fixed an issue where the celebrity dating trait thread had missing variables
– Fixed an issue where the 5% discount for the player financial background wasn't being taken into account when calculating whether or not the player could afford something
– Fixed cars clipping underneath the pit floor in Black Sea
– Fixed Drivers giving opposite downforce feedback during practice
– Can no longer vote for a new race location if that location already appears twice in the race calendar
– Fixed an issue where the game music would stop after saving and autosaving
– Fixed an issue where the race would not end with two cars in the pitlane
– Fixed multiple game crash bugs