Following the recently released MotoGP 15 patch for the Playstation 4, Milestone have now released patches for the Xbox One and PC versions of MotoGP 15 too.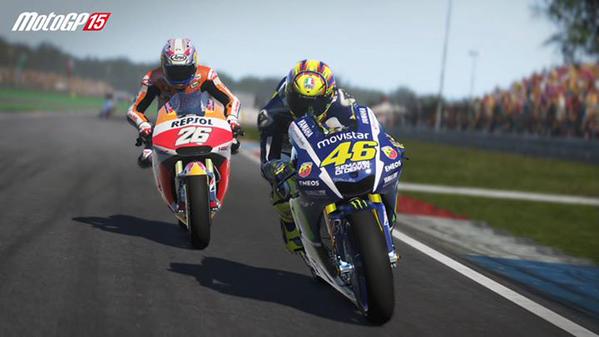 The more extensive PC patch is just the same as the recently released Playstation 4 patch which addresses issues found with various bike's windshields when in cockpit mode along with fixes for several of the game's trophies.
Furthermore, you'll see all other riders on track when qualifying and finally there's some small rain weather and dirt particle effects fixes. Check out the full changelogs for the Xbox One and PC versions below.
Support Team VVV on Patreon: www.patreon.com/TeamVVV.
Xbox One changelog:
– Fix crash going from qualyfing session to race session.
– Fix some bikes graphic issues
PC Changelog:
– Improved stability in many game areas
– Fix for grey windshield in 3rd person camera for Moto 3 – KTM RC 250 GP
– Fix for achievement 'The flying wings!', 'The fastest diapason', 'It was a long time', 'Back from Italy' and 'The Red Baron', now unlocked in any game mode
– Fix for rain particles effect
– Fix for dirt and scratches effects on riders
– Various minor fixes