The end is nearly in sight for the budding GT drivers with ambitions to become the next victor of the annual GT Academy, as the final rounds have now officially gone live on the PS3's exclusive time trial mini-game.
As with the previous rounds, you'll have to set a certain time around a certain section of CGI tarmac in order to proceed to the next level. However, being the last hurdle, there is a slightly different procedure this time around.
Instead of qualifying for the next event, the members of the GT community who set a fast enough time in the last course in Round 8 will be selected to participate in the final on-track phase of the ever-popular competition.
But the final challenge in the final round isn't just noteworthy for that reason alone, as it also marks the debut of a new track to the Gran Turismo 5 roster. Pinched from the list in GT4 and remodelled to the standards you'd expect from a current-gen game, Twin Ring Motegi is back.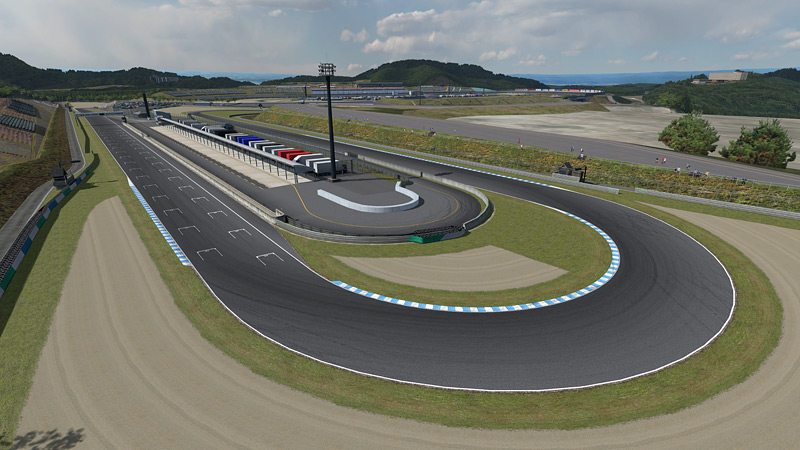 Actually, that's not entirely true, as it's only a shortened version of the East Course and it won't be available for the foreseeable future once the mini-game is shut down. That said, it's highly likely that it'll be available as DLC at some point – after all, why would the folk at PD recreate an entire track complex for just one time trial that's open for just two weeks?
Below is a list of what you'll be facing if you're planning on tackling the challenges that Kazunori Yamauchi and his team have prepared for you:
Round 7 – Nissan GT-R Black edition Tuned Car (GT Academy) '12
Nürburgring 'Adenau – Forest'
Blind Combined Corners on the London City Course
Continuous Blind Corners on the 'Côte d'Azur' Course
Sarthe Circuit 'Porsche Curve'
Nürburgring; Wet Conditions
Round 8 – 370Z Tuned Car (GT Academy) '08
Mid Speed Corner; Speed Control
Blind Corners at Night
Continuous Corners; Maintaining Stability
Spa-Francorchamps 'Eau Rouge' – 'Les Combes'
Twin Ring Motegi East Short Course Time Trial
We wish everyone who takes part the best of luck in completing the trials. Let us know how you're getting on in the comments section below and on our Facebook page. And who knows, maybe you'll be the one we'll be writing about when we cover the winner of the 2012 GT Academy later this year?