An all-new update for Assetto Corsa has been released, adding yet more content, features and fixes to the Steam Early Access racing game.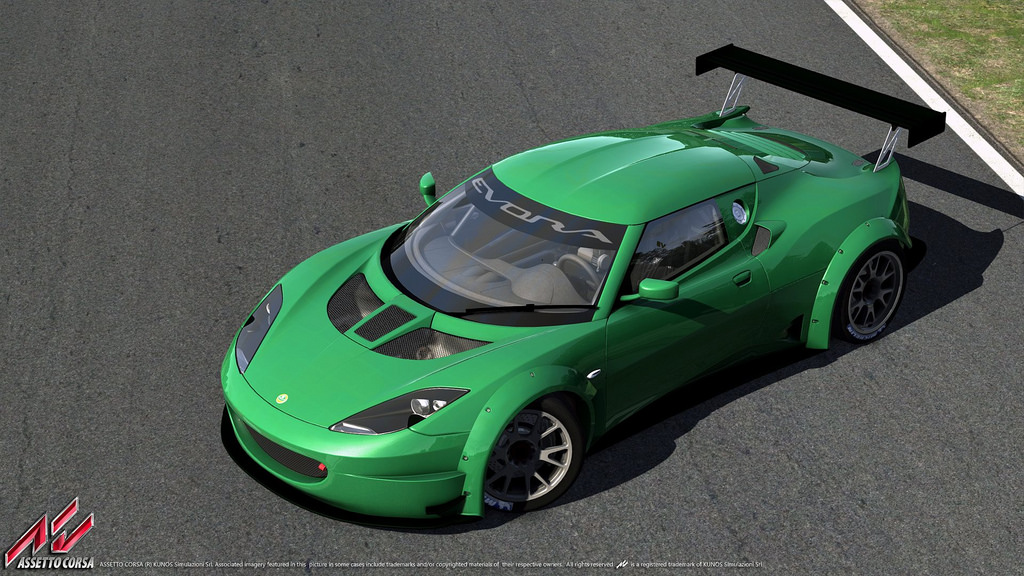 Car content-wise, v0.8.5 brings two new Lotus racing cars to Assetto Corsa: the Evora GTC (an evolution of the GT4 endurance racer), and the Evora GX which currently competes in the Grand Am series.
On top of the Evora variants, a new game mode has been introduced. Dubbed 'Race Weekend', it allows players to – unsurprisingly – run a full race weekend in Assetto Corsa's single player components.
Additional improvements and bug fixes have also been applied to Assetto Corsa, which have been detailed in the full patch notes below:
Race Weekend
AI improvements
Fuel lap prediction
Improved mouse with ingame gui
Gui fixes and improvements
Animations on secondary elements of the track
Enable/disable keyboard commands with wheel or gamepad
Skybox graphical improvements
Tweaked kerbs volume
Lotus Evora GTC
Lotus Evora GX