We're big fans of innovative indie projects here at VVV, and so we were instantly intrigued when this upcoming racing simulation was brought to our attention.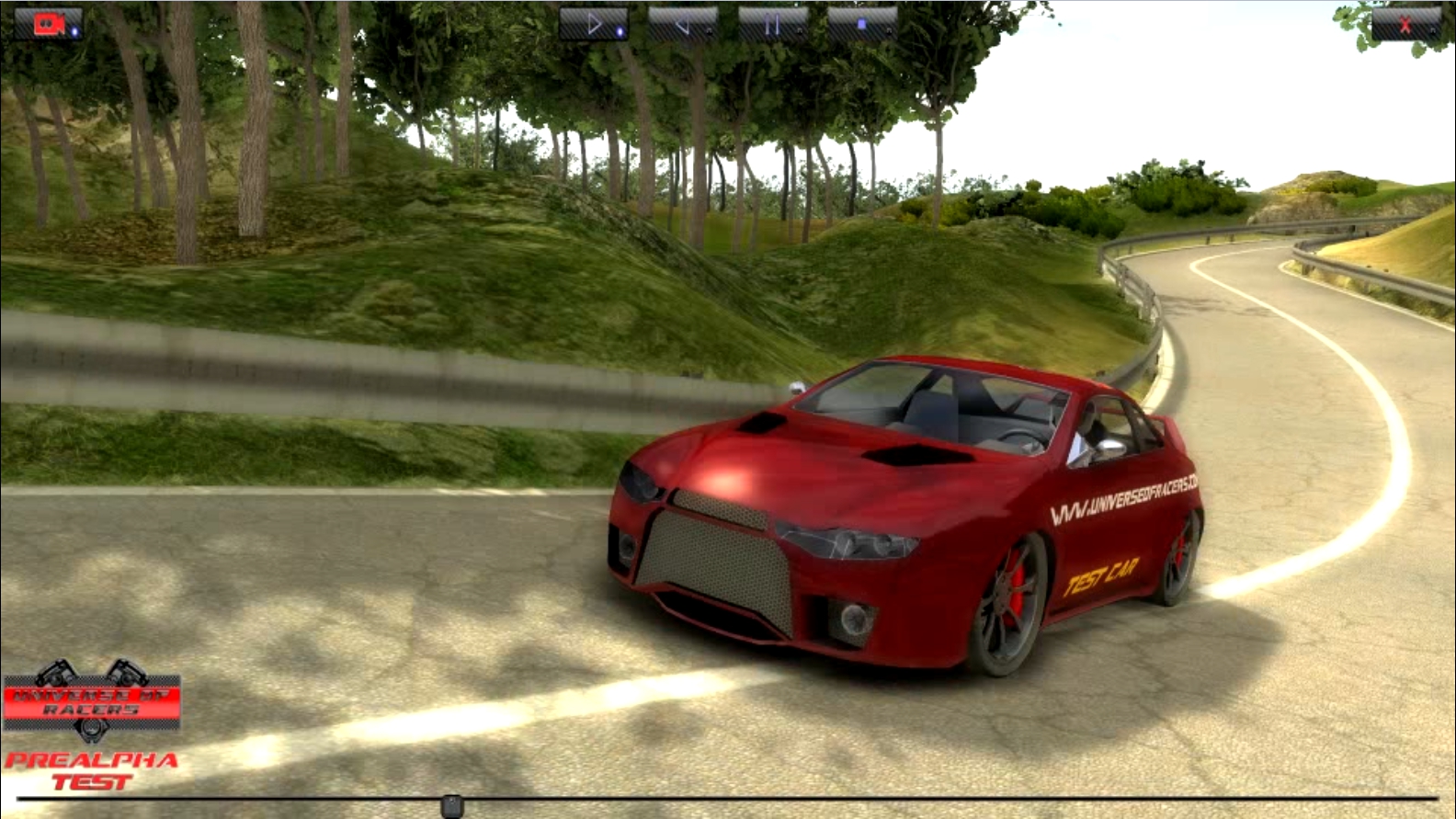 Developed by a small Indie Software House, Universe of Racers is a free-to-play PC racer described as an "easy to play realistic drive simulation" with a range of race types including rally, track, indoor races, safari rally But despite billing itself as a simulation, Universe of Racers will not feature licensed cars or tracks – a setup that instantly reminds us of Live for Speed. Judging from the Mitsubishi Evo lookalike seen in the screenshots and accompanying gameplay video, the cars will at least still bear some resemblance to real world manufacturer's cars, though.
The developers provide some interesting rationale to these design decisions, however. Besides the obvious copyright implications and budget constraints that utilising real world manufacturers would entail, featuring fictional cars eliminates any potential performance unbalancing between cars in similar classes.
Pre-built tracks also won't exist in Universe of Racers. Instead, tracks will be generated dynamically on the fly during race sessions in order to prevent players from gaining an advantage by memorising the course layout. As a core mechanic of the game, it potentially sounds like a more advanced version of Grid 2's LiveRoutes.
Universe of Racers is predominately designed to be played online, with the option to race in single events or championships subdivided in categories depending on the driver's rank and car class. A credits system will also be in place that can be used to enhance car performance.
Despite being free-to-play, Universe of Racing will apparently avoid the typical 'pay to win' model that has marred other similar projects.
A crowdfunding page on Indiegogo has been setup for donations to help speed up the development of the project, with a target of 60.000€. Like Project CARS, the developers are also open to community feedback to dictate game content throughout the development.
Those who are interested can also download a free playable alpha demo, but you will need access to a steering wheel in order to play it.
All-in-all, a very humble-sounding project but one that is clearly at an early stage of development and in need of some polish.