Codemasters has confirmed every wheel and controller that's compatible with GRID Autosport, across all the platforms the game will be releasing on.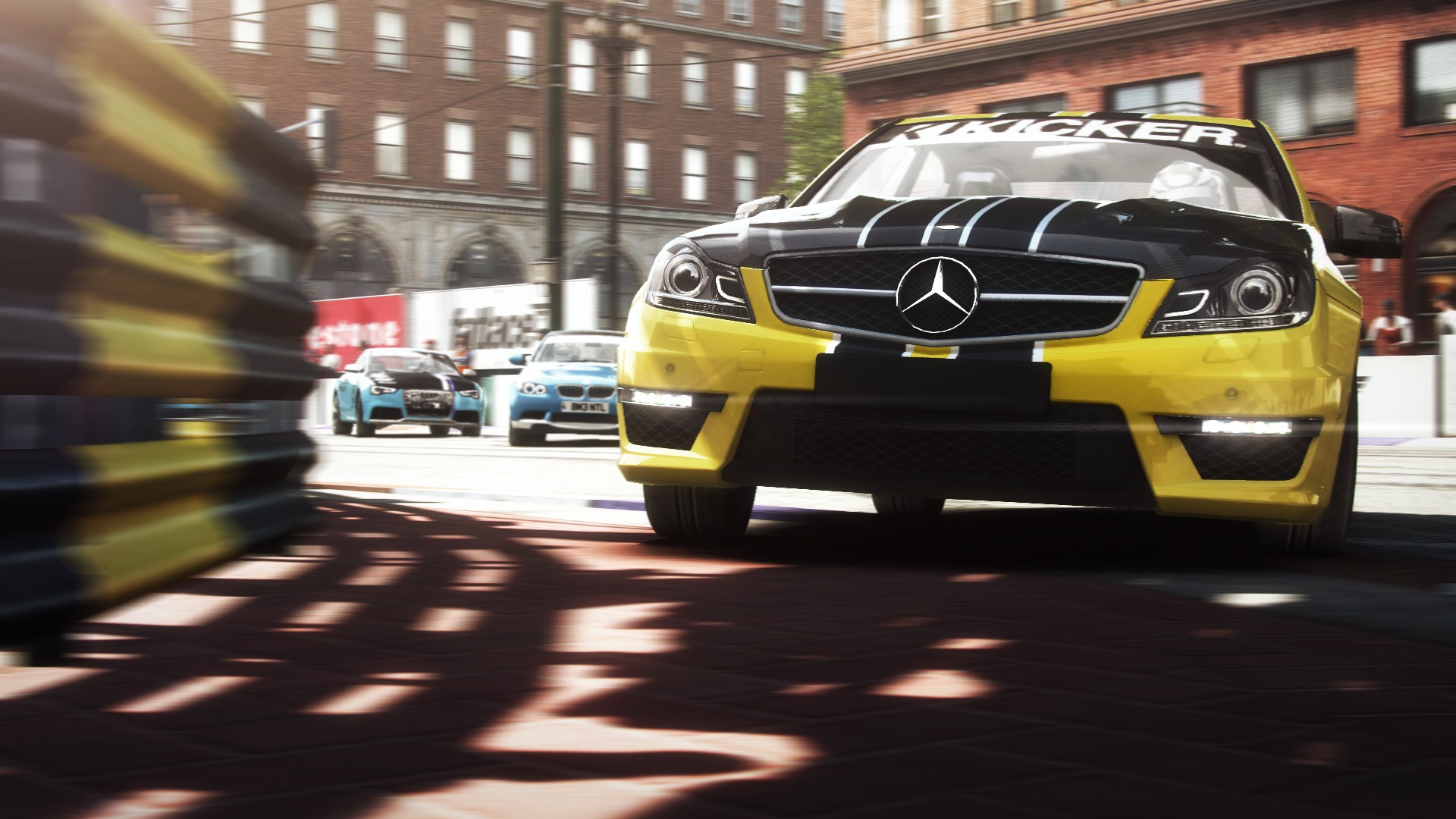 As you'll be able to tell from the list below, a wide range of peripherals are supported by GRID Autosport, whether the version be for the Xbox 360, PlayStation 3 or PS3.
For the most part, the same wheels and controllers can be used on each of the three confirmed versions of the game. We've contacted Codemasters about the possible anomaly regarding the Clubsport wheel and pedals, however – whilst the official announcement confirmed said items are compatible with the PC and PS3, it didn't say whether that was the case for the 360.
The full list of supported wheels and controllers can be found below:
PC
Wheels:
Logitech Drive FX Wheel
Fanatec Clubsport Pedals
Logitech Driving Force EX
Fanatec Clubsport Wheel
Logitech Driving Force GT
Fanatec CSR
Logitech Driving Force Pro
Fanatec CSR Elite Wheel
Logitech G25
Fanatec Porsche 911 Carrera
Logitech G27
Fanatec Porsche 911 GT2 Wheel
Logitech MOMO Racing Wheel
Fanatec Porsche 911 GT3 RS V2 Wheel
Thrustmaster 458 Italia Wheel
Fanatec Porsche 911 Turbo S Wheel
Thrustmaster F430 Force
Fanatec Porsche 911 Turbo Wheel
Thrustmaster Ferrari GT
Mad Catz Wireless Racing Wheel
Thrustmaster RGT FF Pro
Microsoft Wireless Xbox 360 Wheel
Thrustmaster T100
SPEEDLINK Drift O.Z. Racing Wheel
Thrustmaster T500 RS
Xbox Wireless Speed Wheel
Thurstmaster TX 458 Italia Edition
Controllers:
Official Xbox 360 Wireless
Pad Hama uRage ESS
Official Xbox 360 Wired
Pad Hama uRage Vendetta
Logitech Rumble Gamepad F510
Hama uRage Vendetta Cr
Logitech Dual Action Gamepad
Hama uRage Vendetta Wireless
Thrustmaster Dual Trigger 3-in-1
SPEEDLINK Strike FX Gamepad
Thrustmaster GPX Series
SPEEDLINK Torid Gamepad
Mad Catz MLG Pro Circuit
SPEEDLINK Xeox USB Gamepad
Wildfire 2
PS3
Wheels:
Fanatec Clubsport Pedals
Logitech Driving Force EX
Fanatec Clubsport Wheel
Logitech Driving Force GT
Fanatec CSR
Logitech Driving Force Pro
Fanatec CSR Elite Wheel
Logitech G25
Fanatec Porsche 911 Carrera
Logitech G27
Fanatec Porsche 911 GT2 Wheel
Logitech MOMO Racing Wheel
Fanatec Porsche 911 GT3 RS V2 Wheel
Thrustmaster F430
Fanatec Porsche 911 Turbo S Wheel
Thrustmaster RGT FF Pro
Fanatec Porsche 911 Turbo Wheel
Thrustmaster T100
Mad Catz MLG Pro Circuit
Thrustmaster T180
Thrustmaster T500 RS Racing Wheel
Controllers:
DUALSHOCK 3
Hama uRage Vendetta Cr
SIXAXIS
Hama uRage Vendetta Wireless
Official Sony Wireless Bluetooth Keypad
SPEEDLINK Strike FX Gamepad
Mad Catz Wireless Gamepad
SPEEDLINK Torid Gamepad
Xbox 360
Wheels:
Fanatec CSR
Mad Catz Wireless Racing Wheel
Fanatec Porsche 911 GT2 Wheel
Microsoft Wireless Xbox 360 Wheel
Fanatec Porsche 911 Turbo S Wheel
Thrustmaster 458 Italia Wheel
Fanatec Porsche 911 Turbo Wheel
Xbox Wireless Speed Wheel
Logitech Drive FX Wheel
Controllers:
Official Xbox 360 Wireless Pad
Thrustmaster GPX Series
Official Xbox 360 Wired Pad
Wildfire 2