Blue Comet Games has released their in development futuristic racer AcroStorm on Steam Early Access.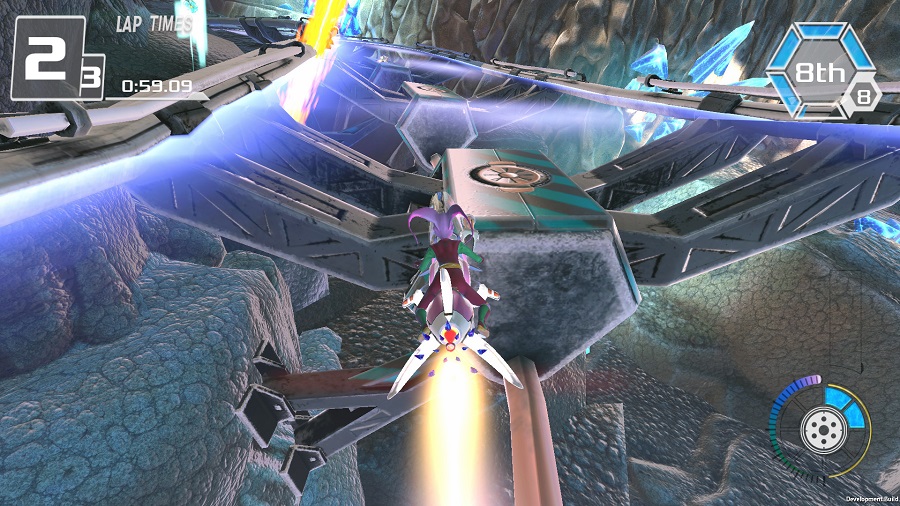 The title, which can be purchased for £3.99, is planned to be in Early Access for about a year as the development team continue to add new features and iron out any bugs. The early access version currently grants players access to three characters, four tracks and four vehicles. The Online component is being worked on and there are currently no storylines for any of the characters. Game modes include Grand Prix and Time Trial along with Single Race / Arcade mode offerings.
The full title is said to have 16 tracks, the complete list of twelve characters, (along with story modes for each) a number of additional bikes, finalised multiplayer features and even a track editor. Acro Storm will remain at its current low price until all twelve characters have been added along with a number of additional tracks.
Vehicles comes in three different flavours in Acro Storm: Sport, Pocket and Cruiser. As you can imagine, each class feels and handles differently and each can be customised. Weapons come in offensive and defensive varieties and can be chosen by the player to add strategy to proceedings. Projectile weapons can be deflected by spinning your airbike although it will take a element of skill and timing to perfect.
Blue Comet Games will continue to develop the title with more online features such as clans and matchmaking. We'll keep you abreast of any developments as soon as we know more.