Further details of upcoming console exclusive Gears of War 4 were shown at this year Electronic Entertainment Expo as developer The Coalition took to the stage early during Microsoft's E3 presentation.
Studio head Rod Fergusson was on hand to showcase some of the gameplay on offer for the first new gears game in 5 years. The footage showed a move back to the darker tone of the original focusing once more on the duck and cover shooting roots of the original title, with a greater emphasis on team work. Cooperative play is still at the heart of the series as it was confirmed that all game modes in Gears 4 will have cooperative play avalible both online and locally via split screen.

Fergusson also revealed the game is the first title to be confirmed as part of the new Xbox Play Anywhere iniative meaning game progess and achievements will be shareable across both PC and Xbox One infastructre for no extra cost.
Other facts revealed from its E3 showing include:

Horde Mode is back – Horde 3.0 is confirmed
A range of new executions were on show in the game play segment.
The game will run at 60 frames per second on both platforms in single player and versus mode.
FInally as the segment drew to a close we got a look at the new Gears of War 4 branded Elite Wireless controller. The dark red color matches the series asphetic and should appeal to the fans of the series with some nice touches from the weapons displayed on the D-Pad to the C.O.G logo on its rear.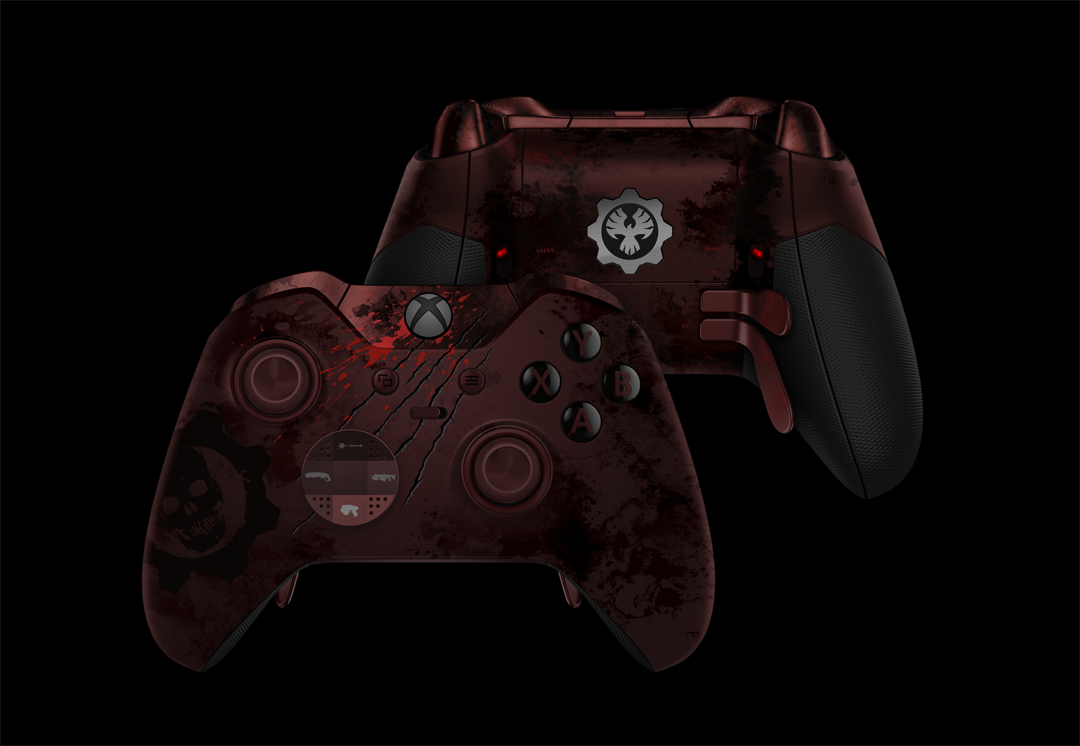 Gears of War 4 is out on PC and Xbox One on October 11th 2016 The Gears 4 Elite controller will also be released then and will retail for £159.99 and both are avalible to preorder now.