Polyphony Digital has released a free-to-download app for Gran Turismo 6 available on iOS devices.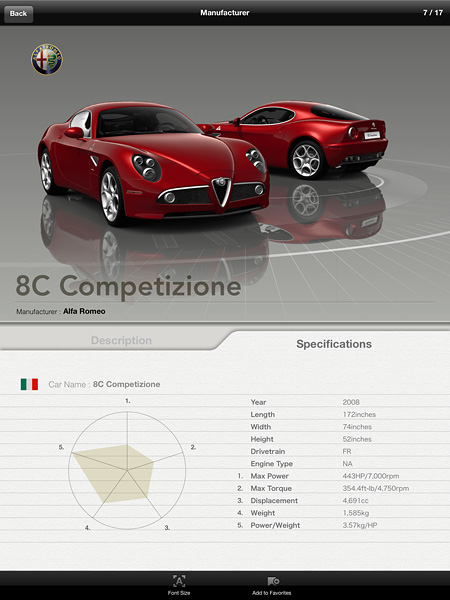 In essence, it's a digital version of the Beyond the Apex book that was supplied with the limited Gran Turismo 6 Anniversary Edition, containing detailed information on all the tracks and cars in the game along with driving and tuning tips.
Perhaps the most useful inclusion is the breakdown of the game's mammoth car library, with images specializations and descriptions of every one of the 1200+ cars in the game. It doesn't include anything released after GT6's initial release in December 2013, however, so the conceptual Vision GT cars, arguably some of the more interesting additions given that they were created by Polyphony in collaboration with the manufacturers, are omitted.
It's available to download from the iOS store in the following languages: US English, UK English, French, German, Italian, Spanish, Brazilian Portuguese, Mexican Spanish, Japanese, Chinese, Korean and Asian English.
And in case you were wondering, it looks like Android users will be left feeling out as Polyphony has confirmed they currently have no plans to develop the app for Android devices.